Warehouse Project
Madrid, Spain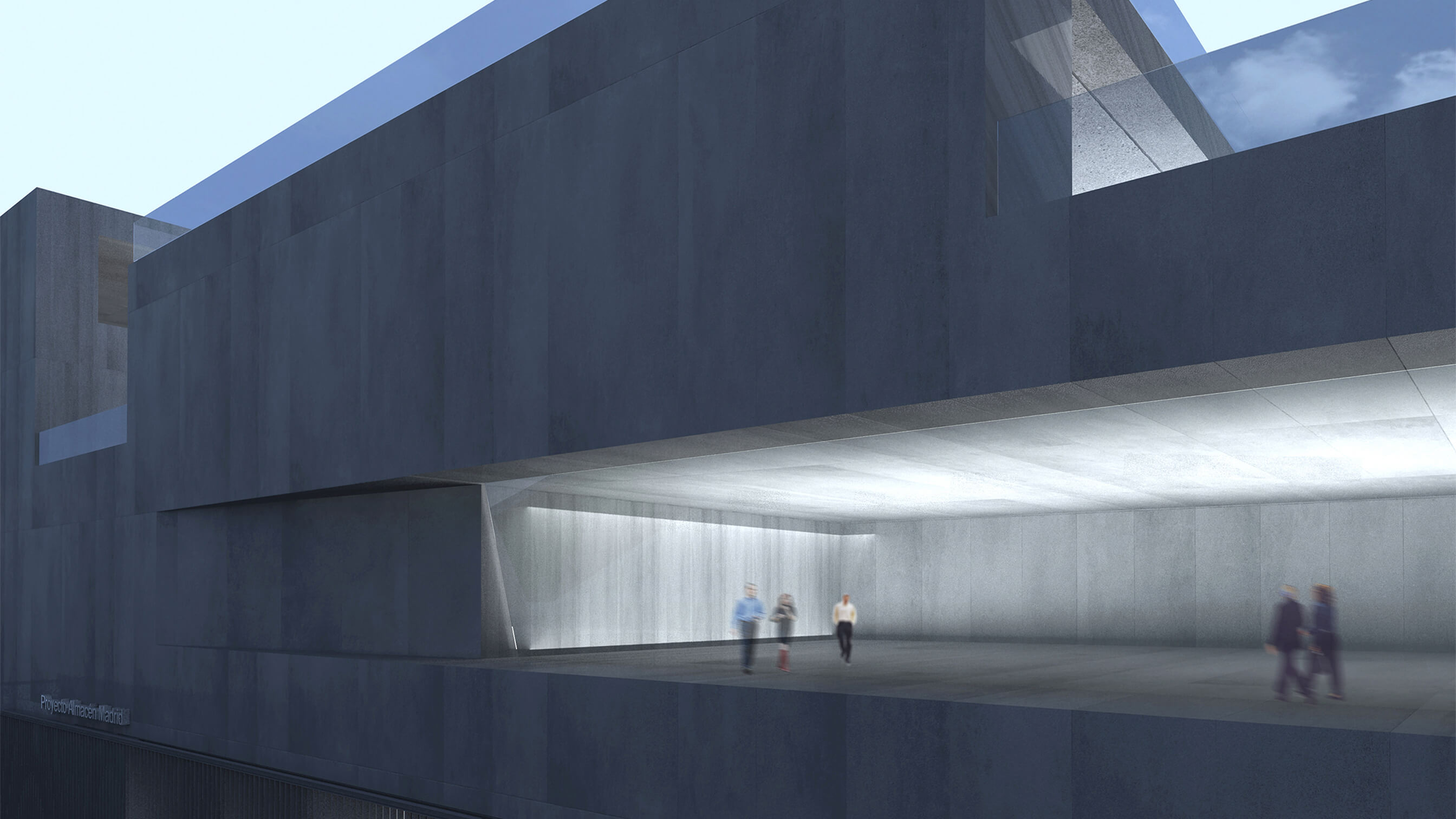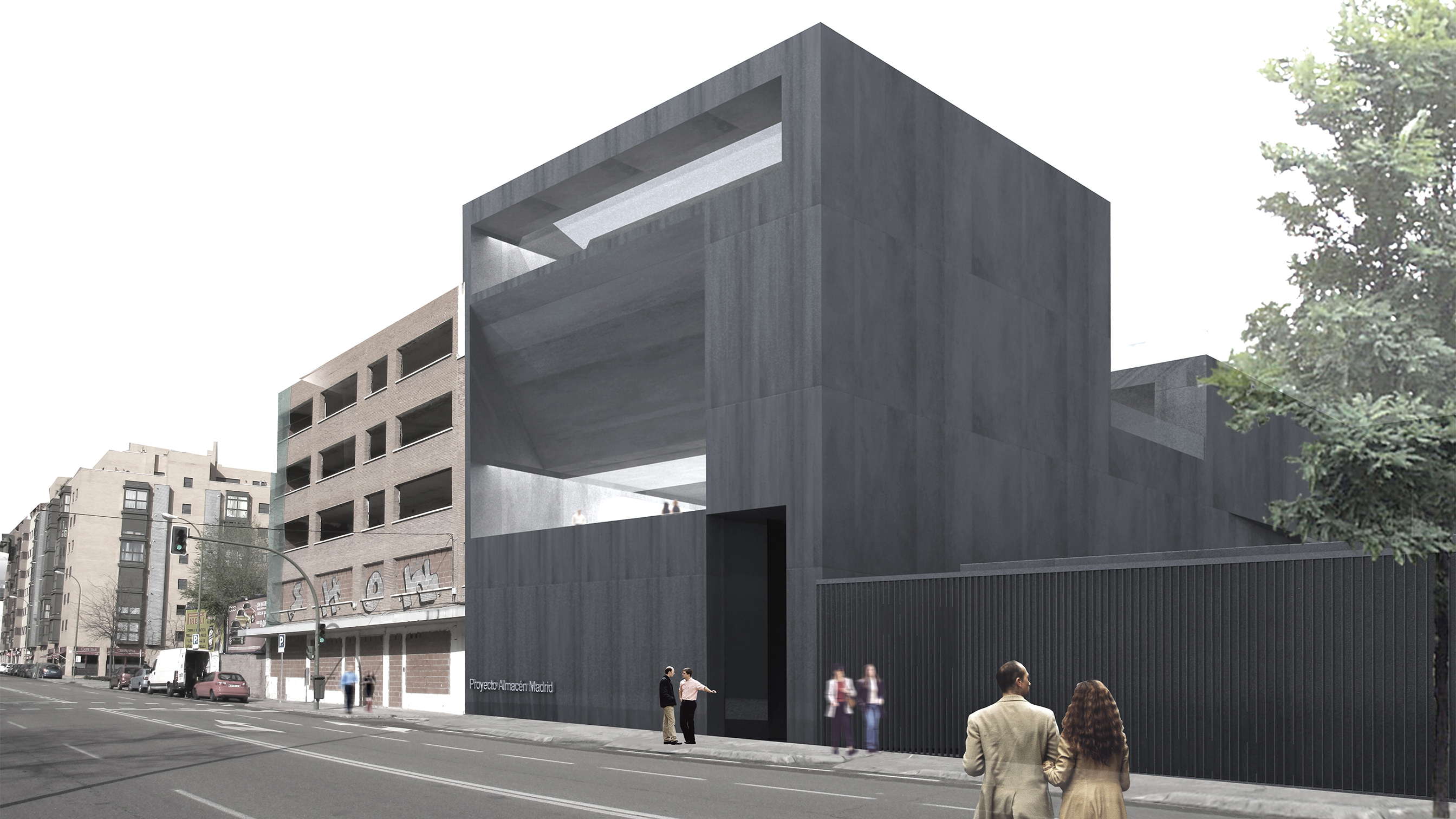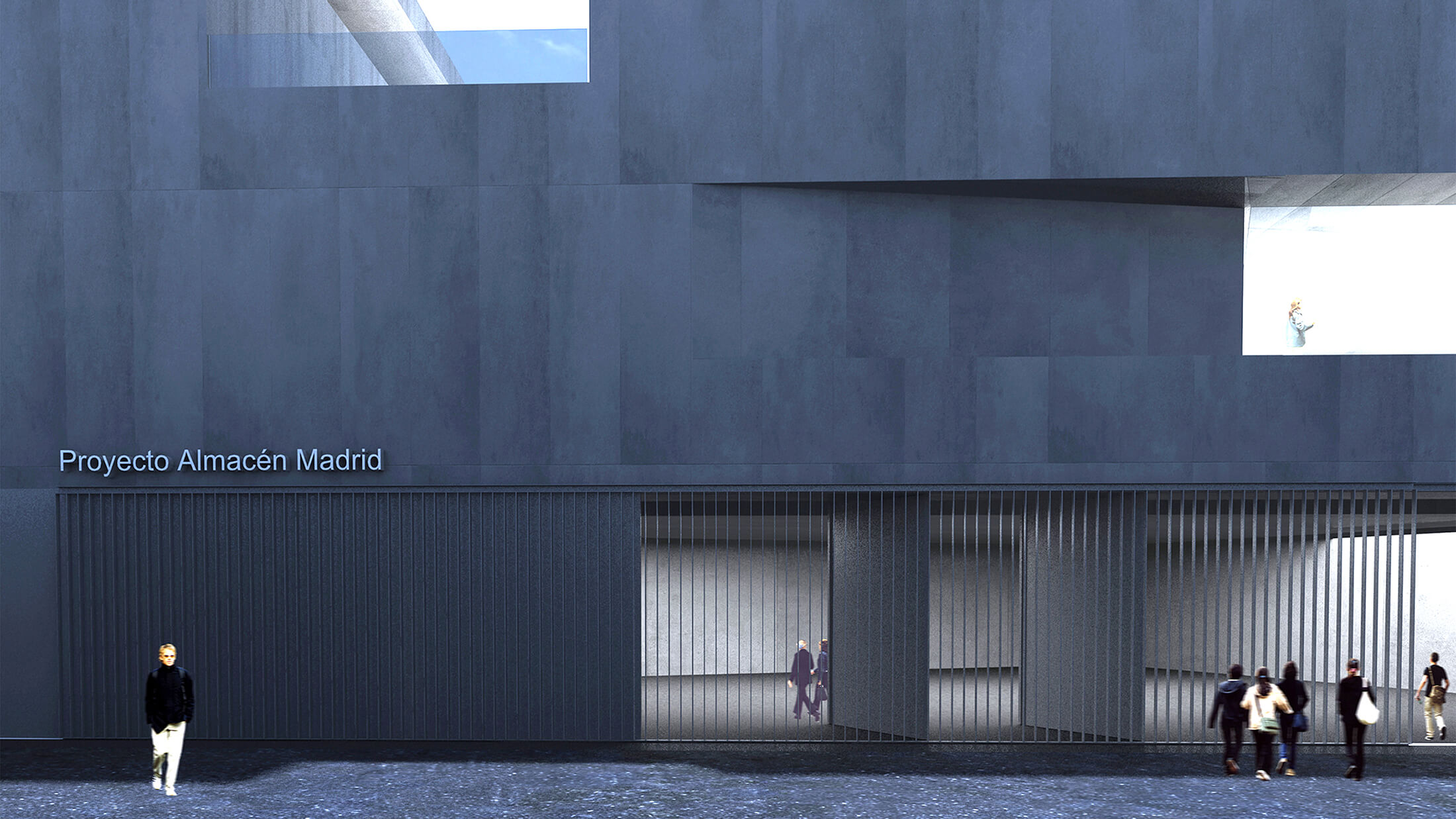 Warehouse Project
Madrid, Spain
This project is a renovation of an existing disused printing works in the South-East of Madrid. The area is a mixture of warehouse and residential with minor amenity. The client wanted to create an arts and events space within this existing concrete framed building. The existing substrate fabric was dilapidated and was in much need of replacing if the building as a whole was to be accessible to the public for any kind of event. The design solution required a tailored functionality to meet the client needs.
We advised the client following a survey that the existing frame was structurally sound and therefore there was great opportunity to refurbish the building and site. Stripping the building down to its frame provided us as the architects with a rectilinear grid that we could play off. Puncturing the existing grid system to create a series of orthogonal indoor and outdoor spaces set the design aesthetic and architectural language. We framed the site with a boundary wall condition to allow controlled access points. The main building we created two entrance points, one from the street for music events and one to the side with a long "slot" along the east elevation for arts and community events allowing free movement from the building to the enclosed expansive terrace area.
The ground floor is a mix of single and double height space so the building could be multi functional for events. This ground area also housed the reception and washroom areas. Level +01/+02 & +03 have further gallery and office spaces and a catering area for storage and distribution. We punctured the main volume to include break out spaces for exterior use and garden facilities (green spaces). The facade we completely replaced with a charcoal rendered pre-cast system that could be applied in units of 5 onto the outer structural column grid. Full height glazing and balcony glazing were applied to other areas in relation to the function of the floor plan and space.
This method of construction provided a sustainable and efficient way of mobilising and realising this project controlling costs and programme in addition to creating a strong architectural language and providing this community of Madrid with a new local landmark as well as giving the city of Madrid another but variable typology of Gallery/Event space.
Category
Arts
Commercial
Hospitality
Design Team
Tanya Eskander, Jack Howell, Juan Martínez, Daniel Statham