W Abu Dhabi – Yas Island, Facade System
Abu Dhabi, UAE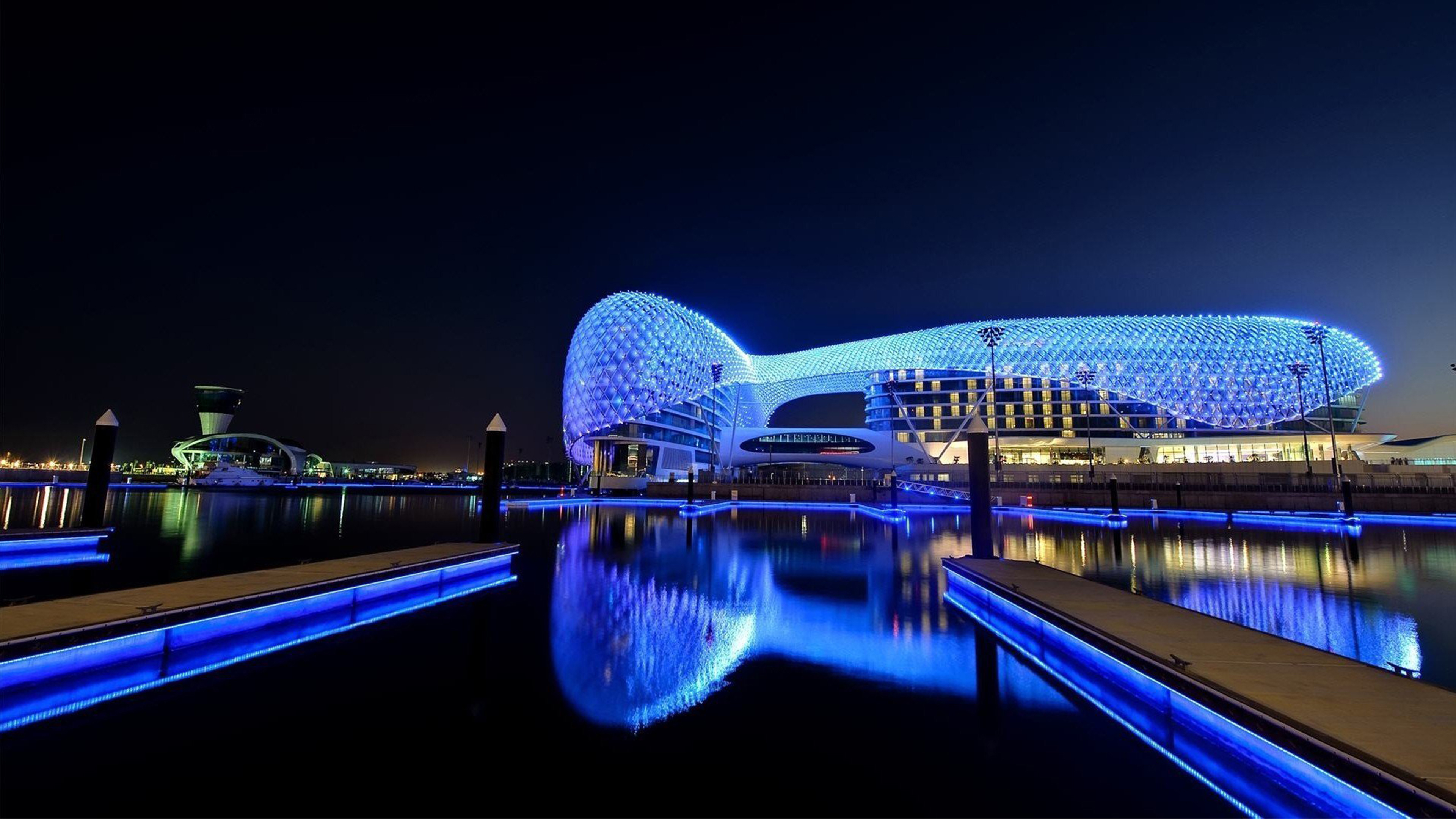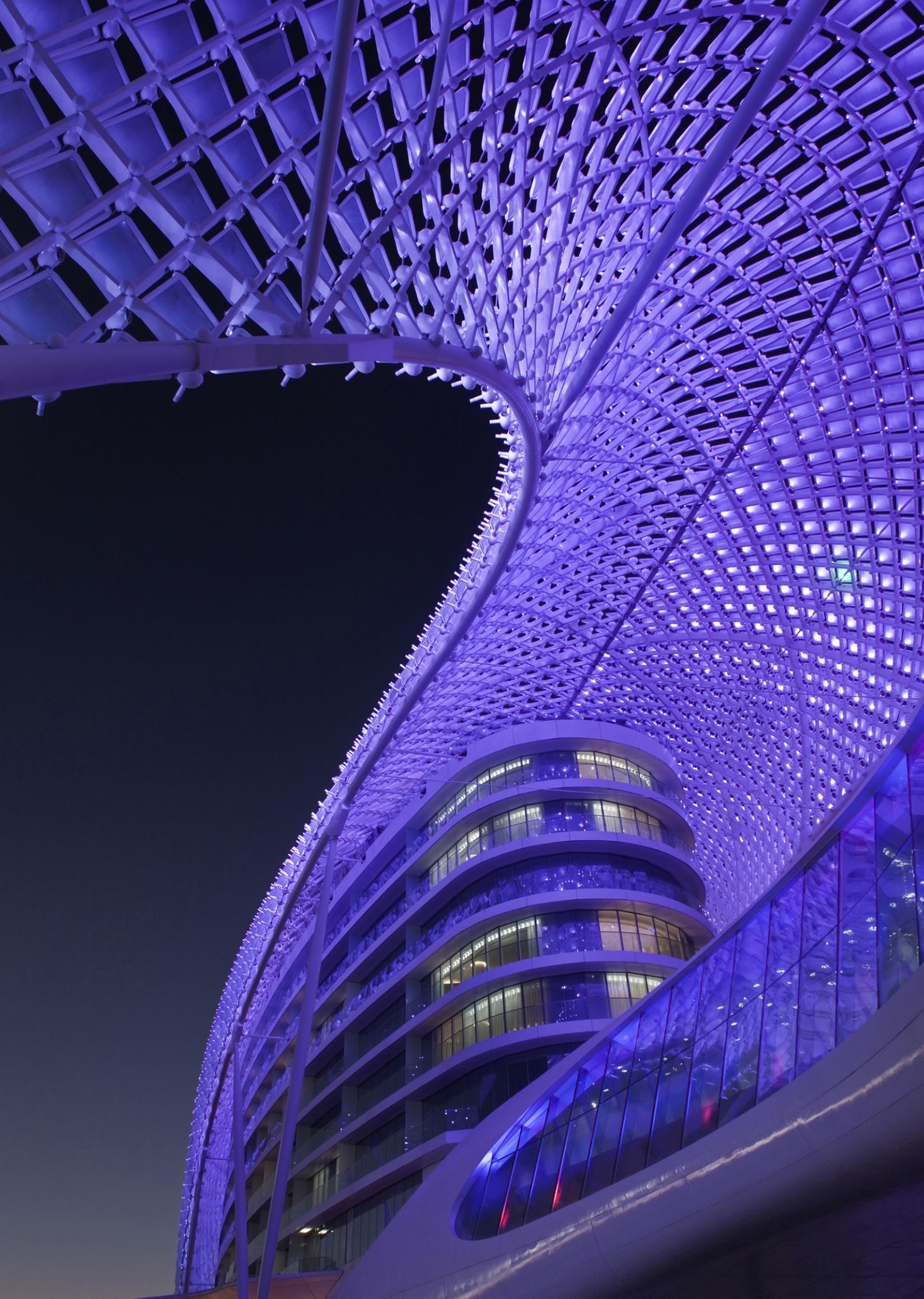 W Abu Dhabi – Yas Island, Facade System
Abu Dhabi, UAE
W Abu Dhabi – Yas Island, Facade System in Abu Dhabi was designed with Asymptote Architecture along with Billing Jackson Design (BJD) to develop and detail this geometric elegant shading system. The 499-room, 85, 000-square-meter structure was covered by a gridshell formed roof structure that creates shade to the habitable accommodation.
The primary gridshell structure creates the geometric framework for the secondary system that connects the "nodes" and "diamond rhombus" glass panels that reflect and refract light during the day and host artificial LED lighting at night. There were 5, 000 panels in total to create this dramatic visual effect.
The glass panels have a carefully-selected coating and frit pattern that balances visual transparency with light-responsive properties according to different local conditions. They are each individually lit with a bespoke RGBW LED luminaire designed to give asymmetrical light distribution. Resolving concerns about reflection off the glass panels, and the solar shading provided by the shell structure on the enclosed hotel towers below was a critical element of the project. Detailed radiance analysis made it possible to determine optimum glass panel positioning and rotation angles.
The hotel is located within the Yas Marina Circuit, Abu Dhabi. The building, designed by Hani Rashid and Lise Anne Couture, principals of New York based Asymptote Architecture, consists of two 12 storey hotel towers, one set within the race circuit and another placed in the Marina itself, linked together by a monocoque steel and glass bridge and Grid Shell structure that both cross above and over the Yas Marina Circuit F1 race track.
Of architectural and engineering significance is the main feature of the hotels design: a 217-meter expanse of sweeping, curvilinear glass and steel facade known as the Grid Shell: it features an LED lighting system that illuminates all 5,  389 glass elements individually, with an integrated control system that updates color and brightness of each glass pane 20 times per second. The Grid Shell is a key feature of the overall architectural design and significance of the project. It creates an atmospheric-like veil that is visible from miles away.
The project was built by Al Futtaim Carillion for Aldar Properties with construction starting in 2007. It opened on 1st November 2009 to coincide with the Formula 1 Etihad Airways Abu Dhabi Grand Prix.
Category
Industrial Design
Leisure + Sports
Design Team
Billings Jackson Design + Duncan Jackson, Daniel Statham
Acoustics & Media Consultants