The Chicago Spire by Santiago Calatrava
Chicago, US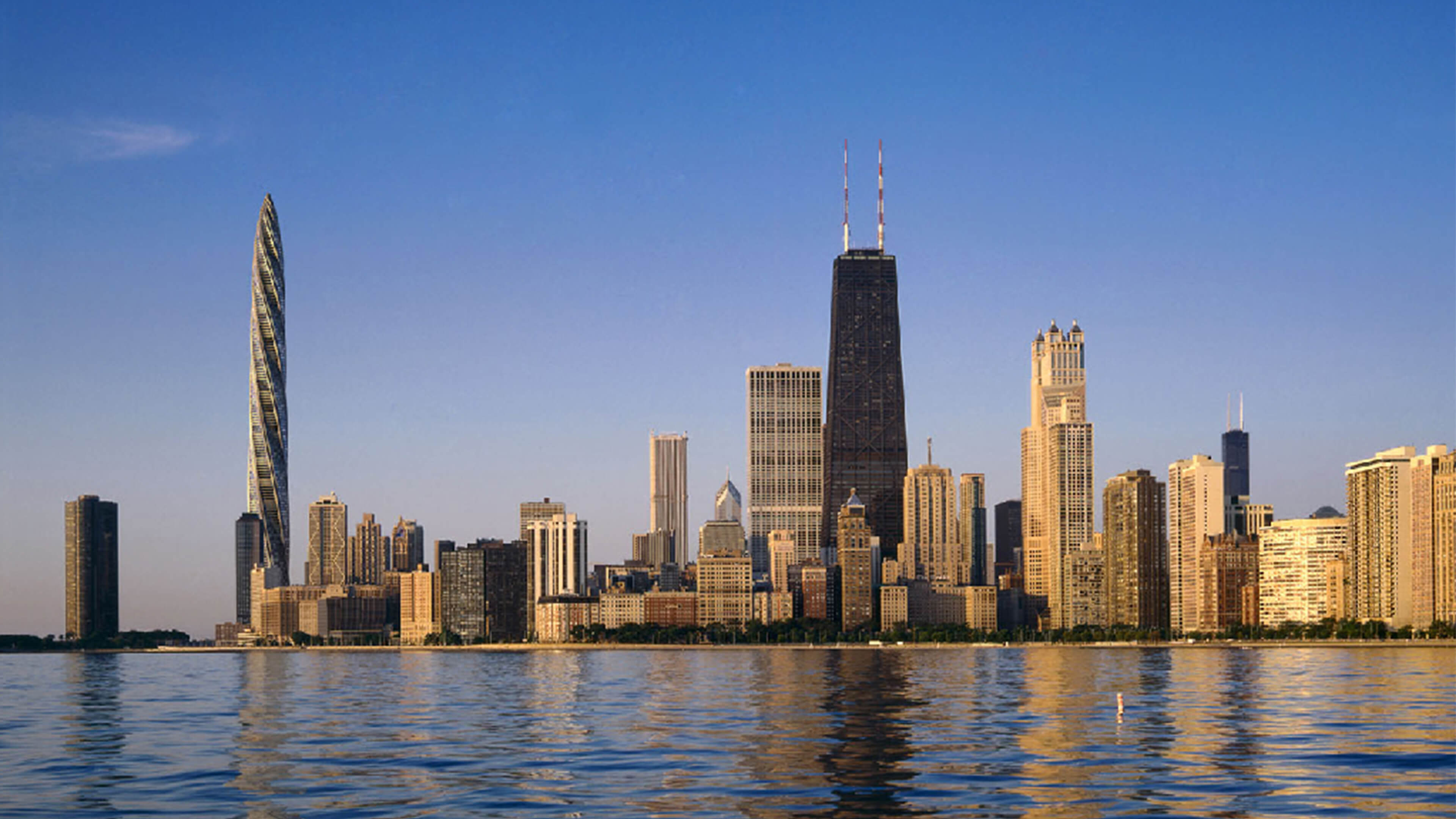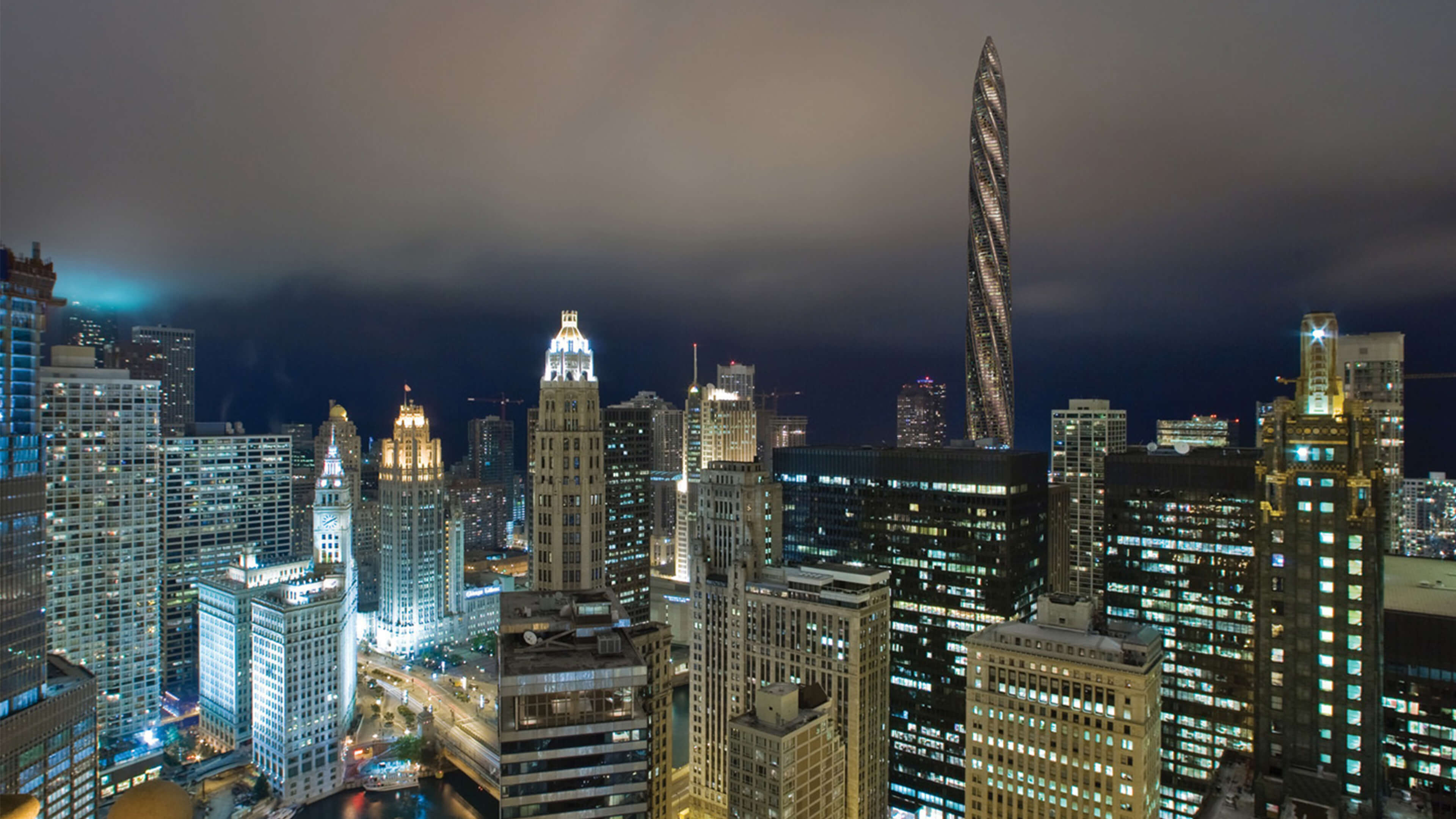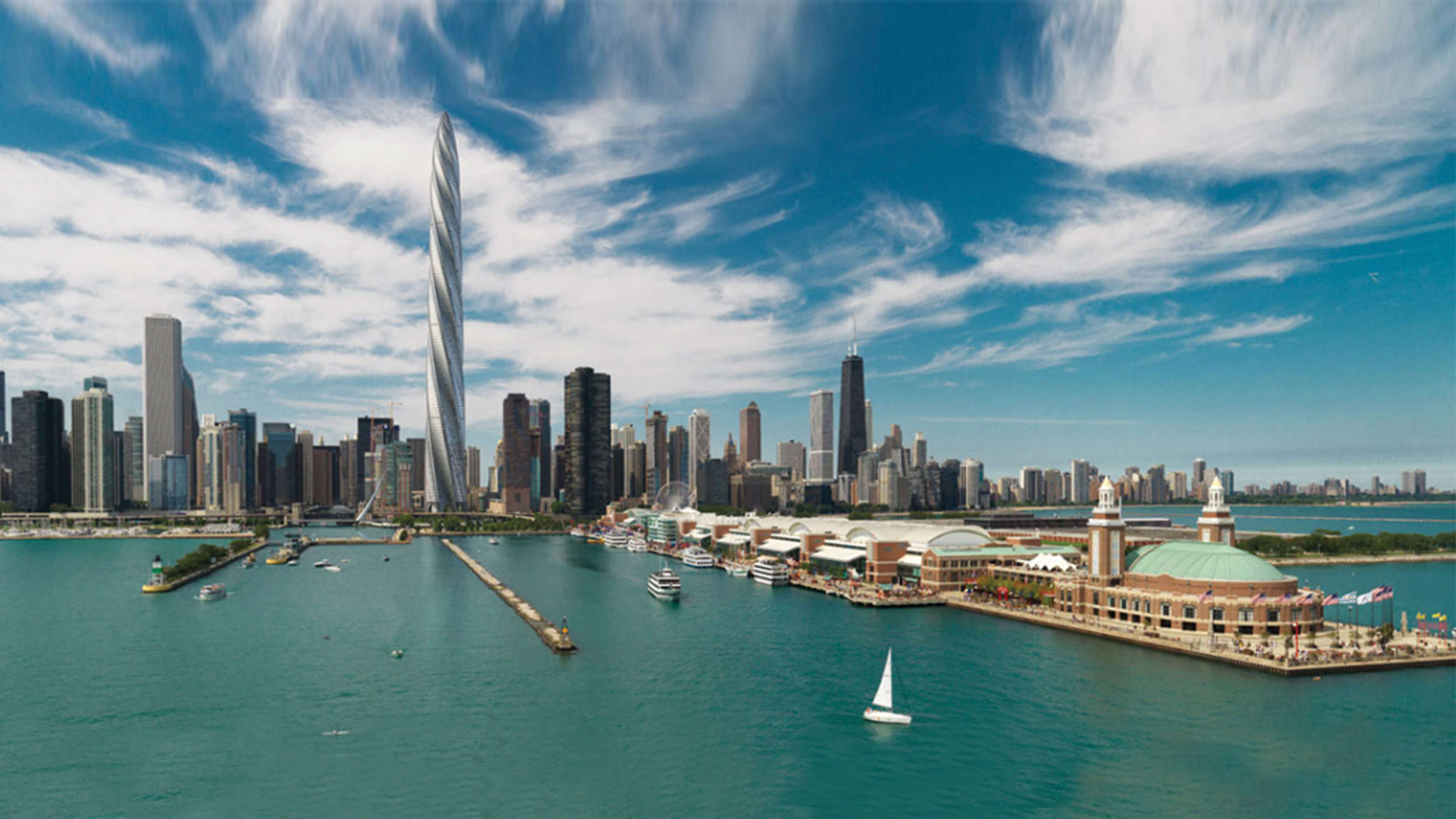 The Chicago Spire by Santiago Calatrava
Chicago, US
The Chicago Spire is a super tall skyscraper that was under construction in Chicago, Illinois, in the United States. The building is designed by the Spanish Architect Santiago Calatrava and was being developed by Gareth Kelleher of the Shelbourne Development Group. The building is 2, 000 ft (610 m) tall and consists of 150 floors of residential apartments with a total floor area of 278, 700 sqm.
It is located on the junction of Lake Shore Drive and the Chicago River which gives it a prime location both in its views and access to the city. On completion it will be the tallest building in the United States and the tallest residential building in the world.
Daniel Statham Studio collaborated with Santiago Calatrava Architects and Billings Design Associates (BDA) to develop the facade of this skyscraper which twists 2 degrees at each floor level to generate a helical outer surface. The cladding has been split into 3 sections through the vertical order. The base, main body and apex which forms the thrilling top to the building with views across Chicago, the state of Illinois and Lake Michigan.
Clients
Shelbourne Development Group
Facade Design Team
Colman Billings, Sean Billings, Santiago Calatrava, Mike Pfisterer, Daniel Statham
Executive Architects
Perkins & Will (Chicago Office)