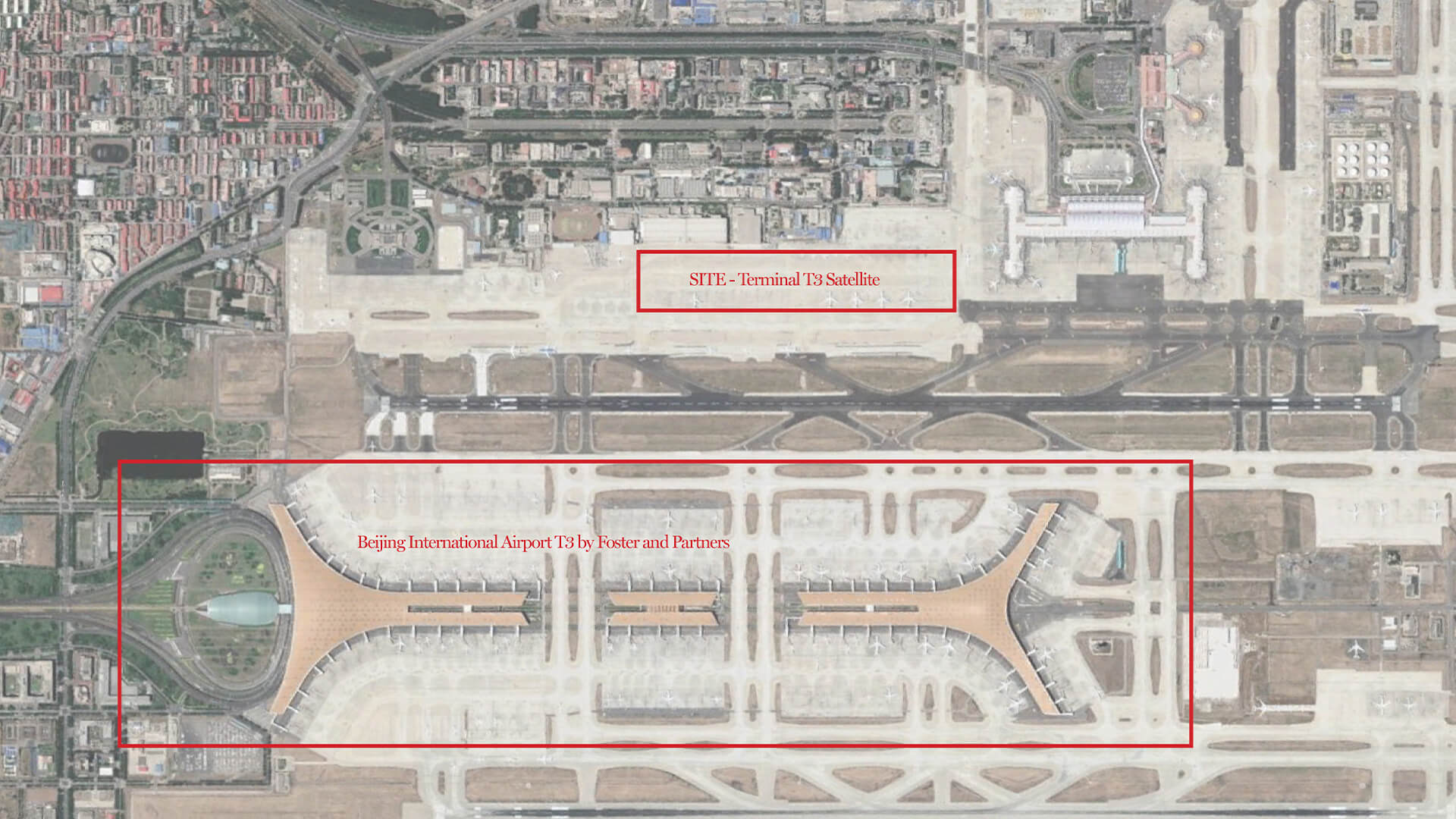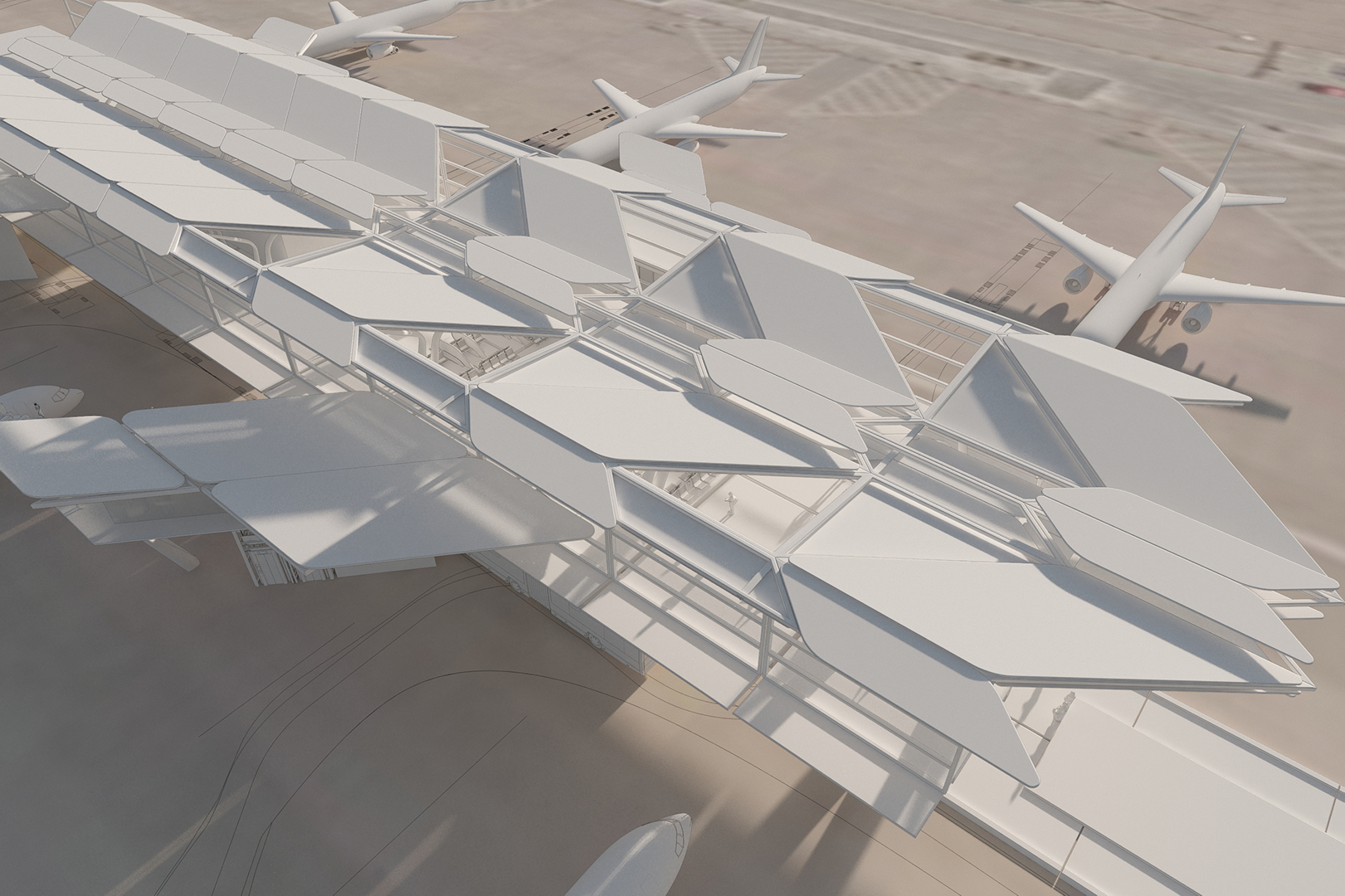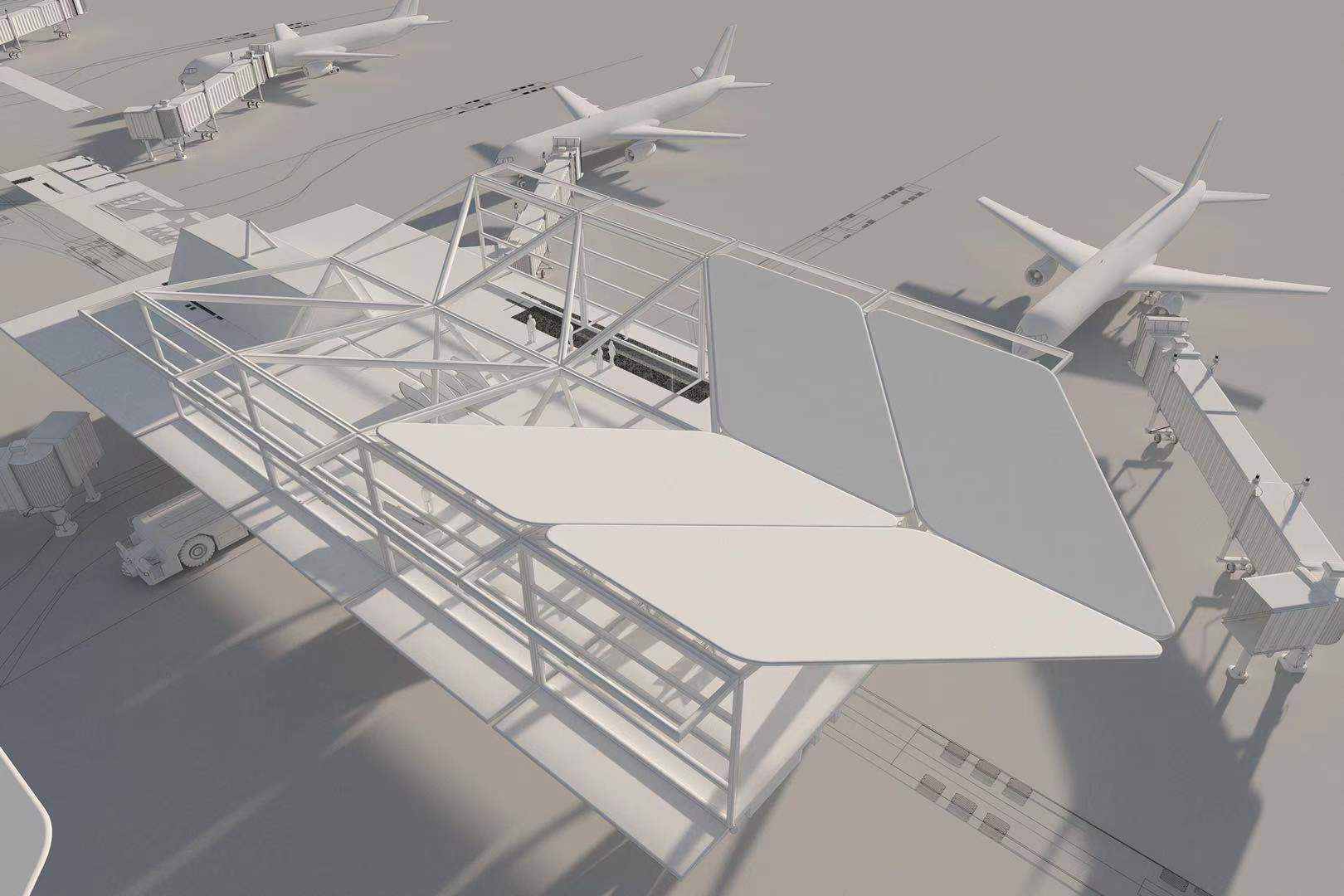 Terminal T3 Satellite, Beijing International Airport
Beijing, China
The Satellite terminal for Beijing International Airport T3 is a proposed modular system that can address the problem of on site construction for China's expanding Civil Aviation programme. The brief is to design a modular, combined with pre fabricated building systems terminal system to accommodate departures and arrivals.
The building systems design solution need to address the following:
Piling and foundation systems that cause minimal impact during construction;
Super Structure including concourse floor slab condition and roof supporting structure;
Integrated MEP requirements (lighting, ventilation, heating and cooling and water supply);
Natural Ventilation and daylight requirements;
Vertical and horizontal circulation for abled and disabled needs;
Aircraft maintenance vehicle access (e.g. Re-Fuel vehicles and luggage and passenger vehicle for connection to the main terminal);
Lightweight materials that are both transportable and environmental;
Interior finish (flexible and optional design styles);
Design that can be both expandable in a linear and variable configuration plan geometry.
Client
Civil Aviation Administration of China
Design Team
Song Deng , Annie Feng, Michael Ou, David Rice, Jonathan Shaw, Daniel Statham, Jenny Tao, Jamie Vang, Joey Zhao, Joe Yang Zhou