Tanglang Mountain Viewing Platform
Shenzhen, China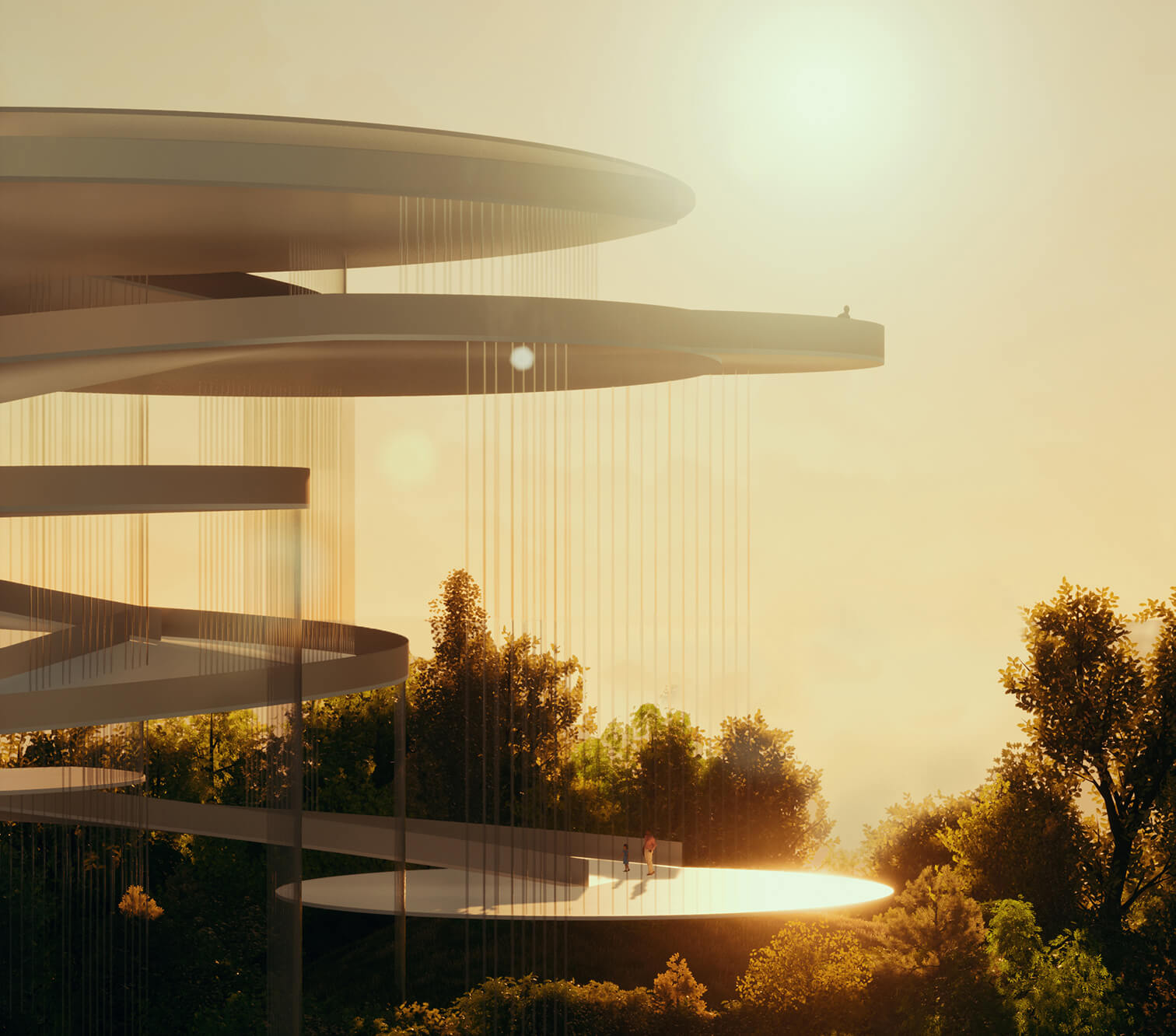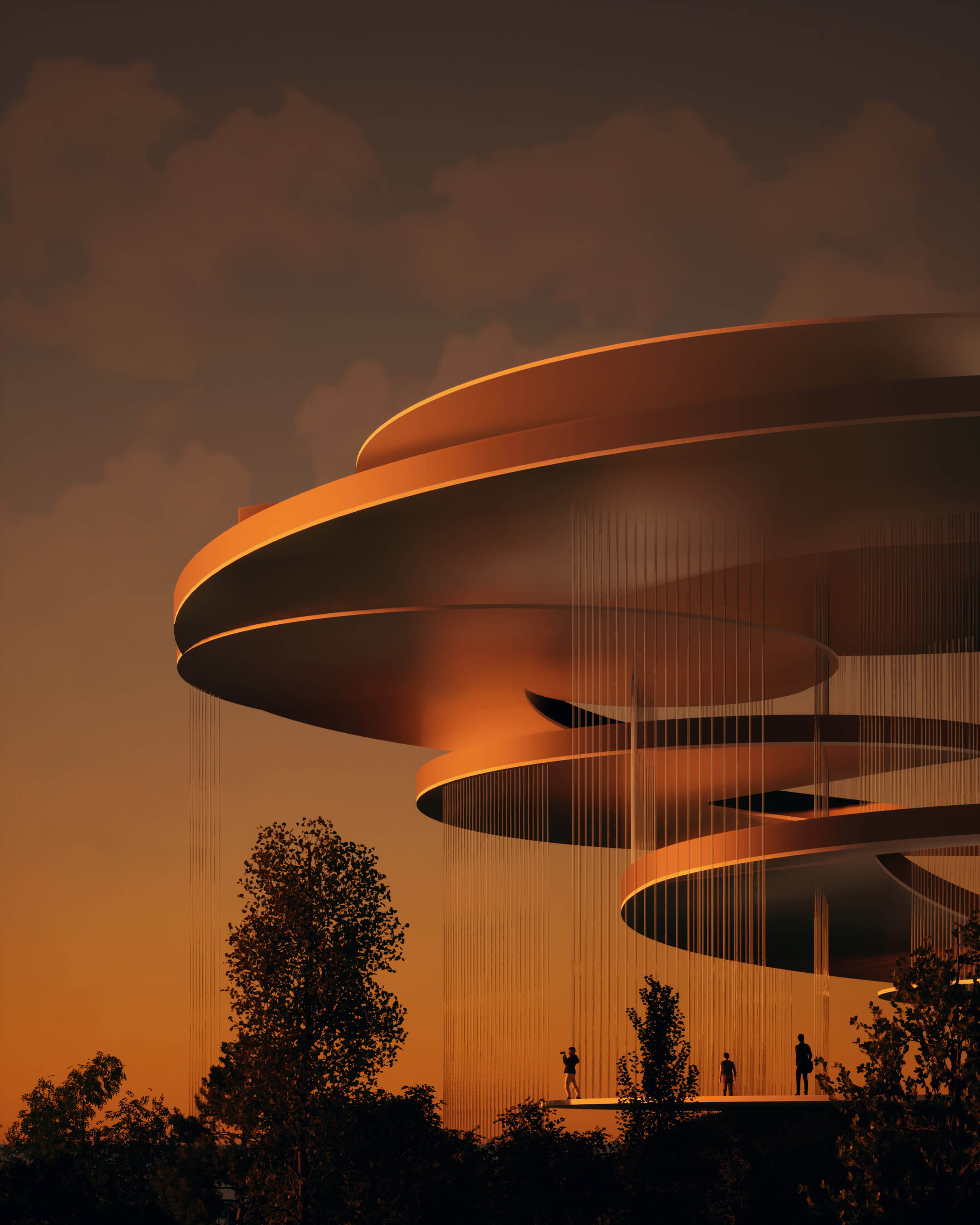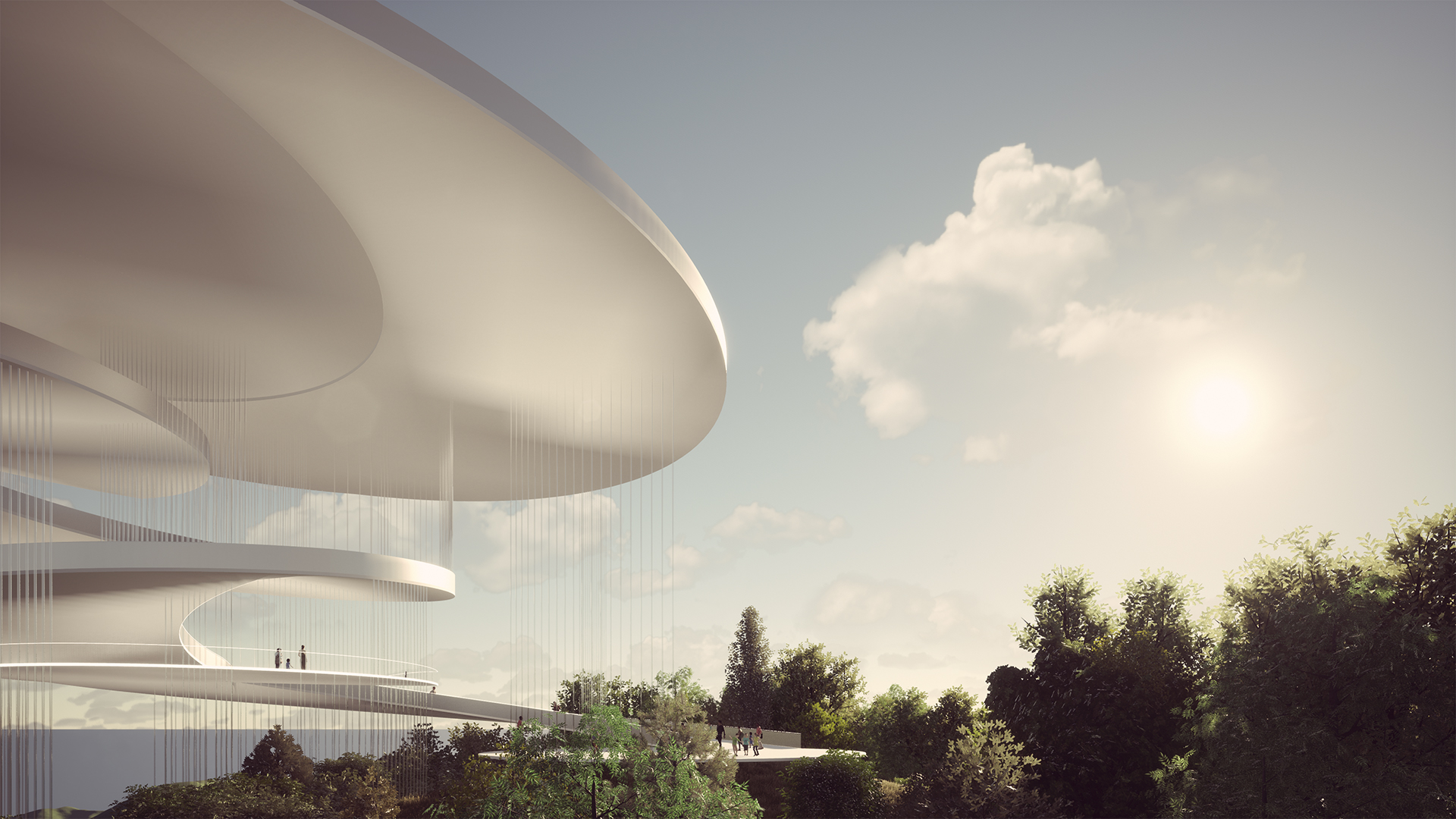 Tanglang Mountain Viewing Platform
Shenzhen, China
During the design process, Xili reservoir is taken as the key viewing element. The sights start from Tanglang peak, ends at the evenly distributed sample points on Xili reservoir, in order to find the most advantageous direction of sight, we extrude the water's boundary to 100m to simulate the urban growth and block some of the lines, so the sights are narrowed down to the unblocked ones.
North and south side of the viewing platform were extended and dropped by 1.2m, so the balustrade is flush to the ground level, creating a "borderless" view experience. Also the new gazebo with accessible roof provides not only shelter to the platform, but also rich view experiences from different levels.
Instead of using ramps as way to go up the platform, a relatively comfortable set of stairs with wheelchair lift that goes along the handrail. It will have lesser distance travelled and path repetition.
Client
Shenzhen Municipal People's Government
Design Team
Joe Tianli, Daniel Statham