Sphere of Spiritual Sanctuary, Burning Man
Black Rock Desert, Nevada, US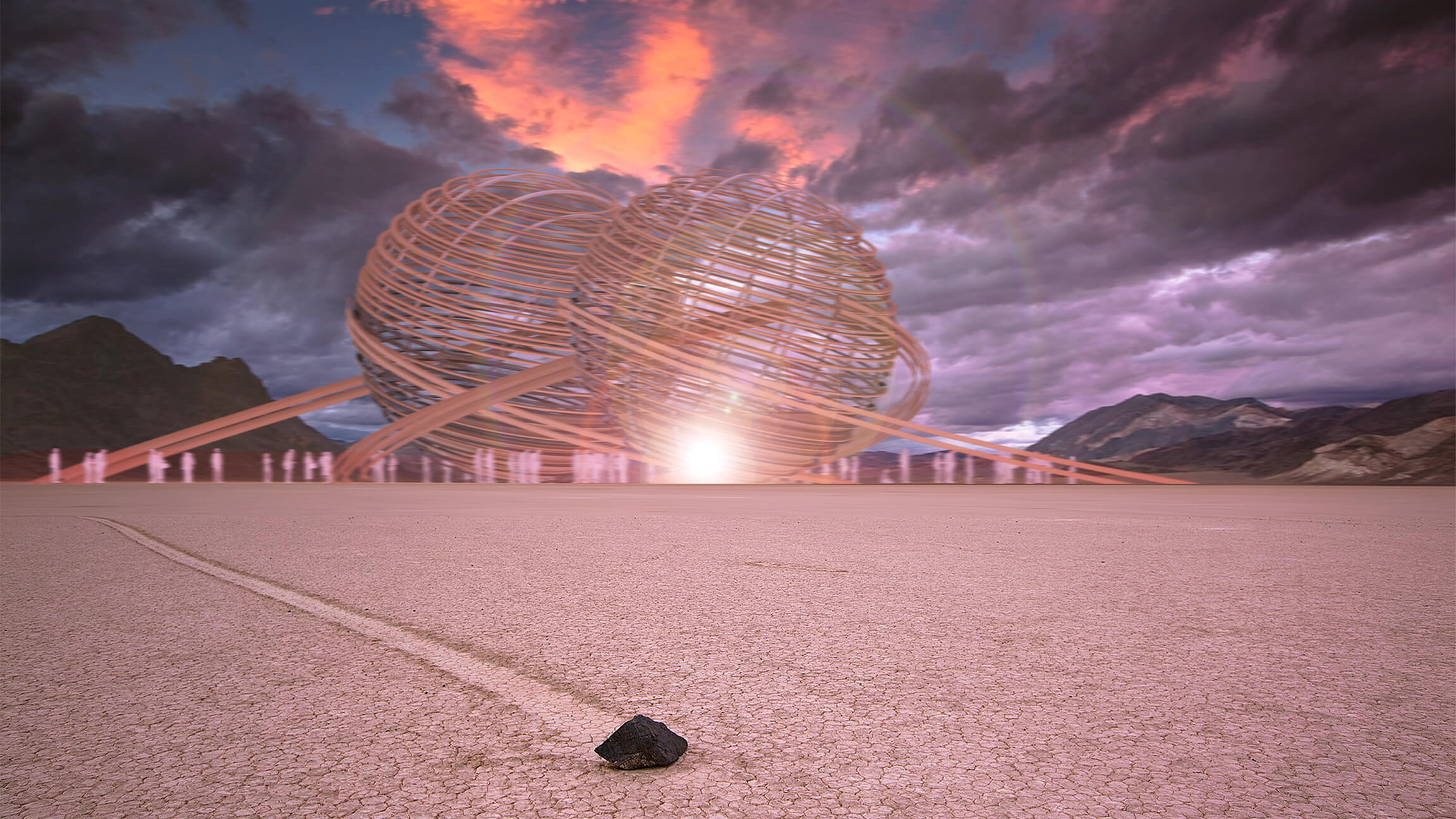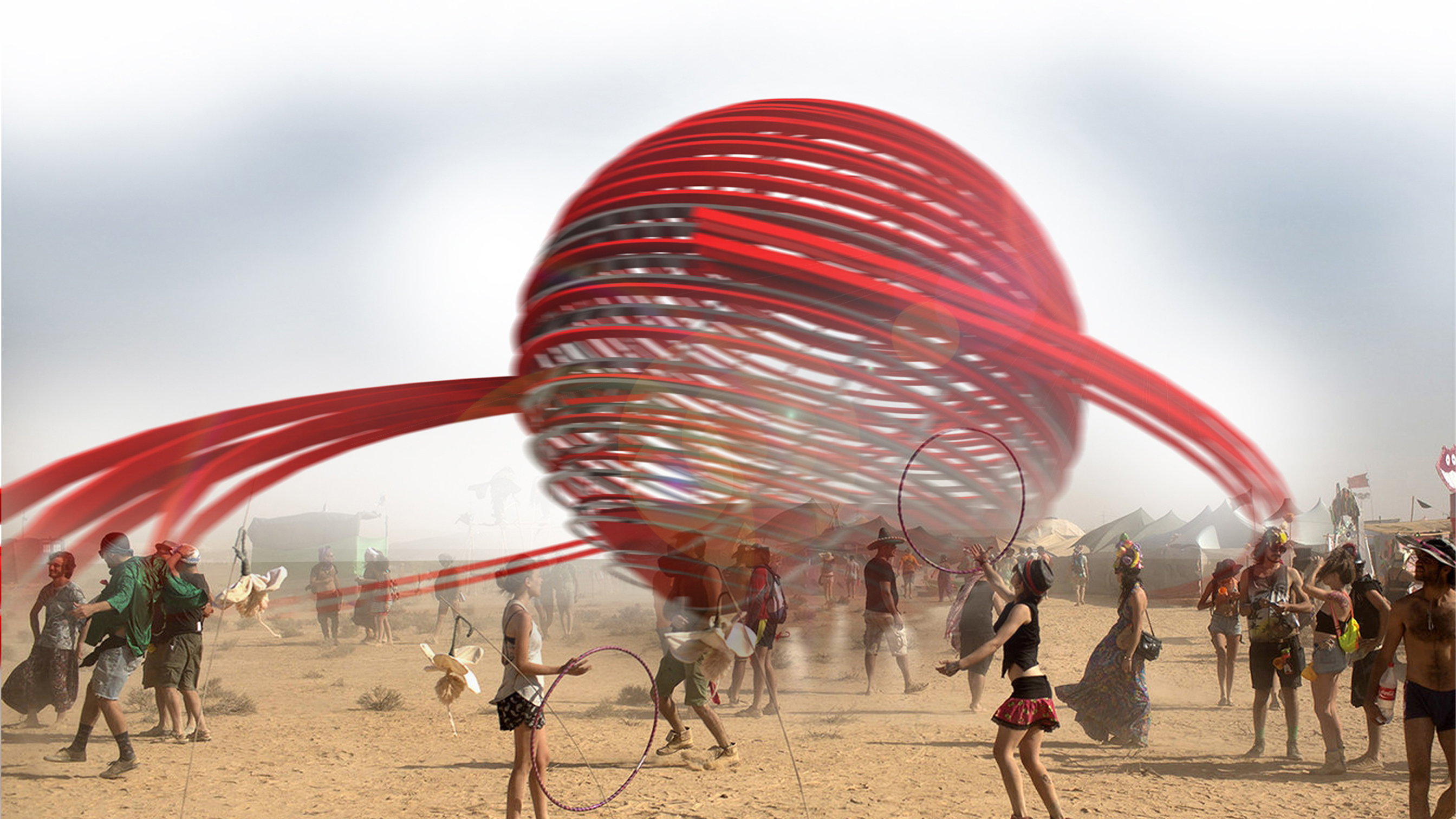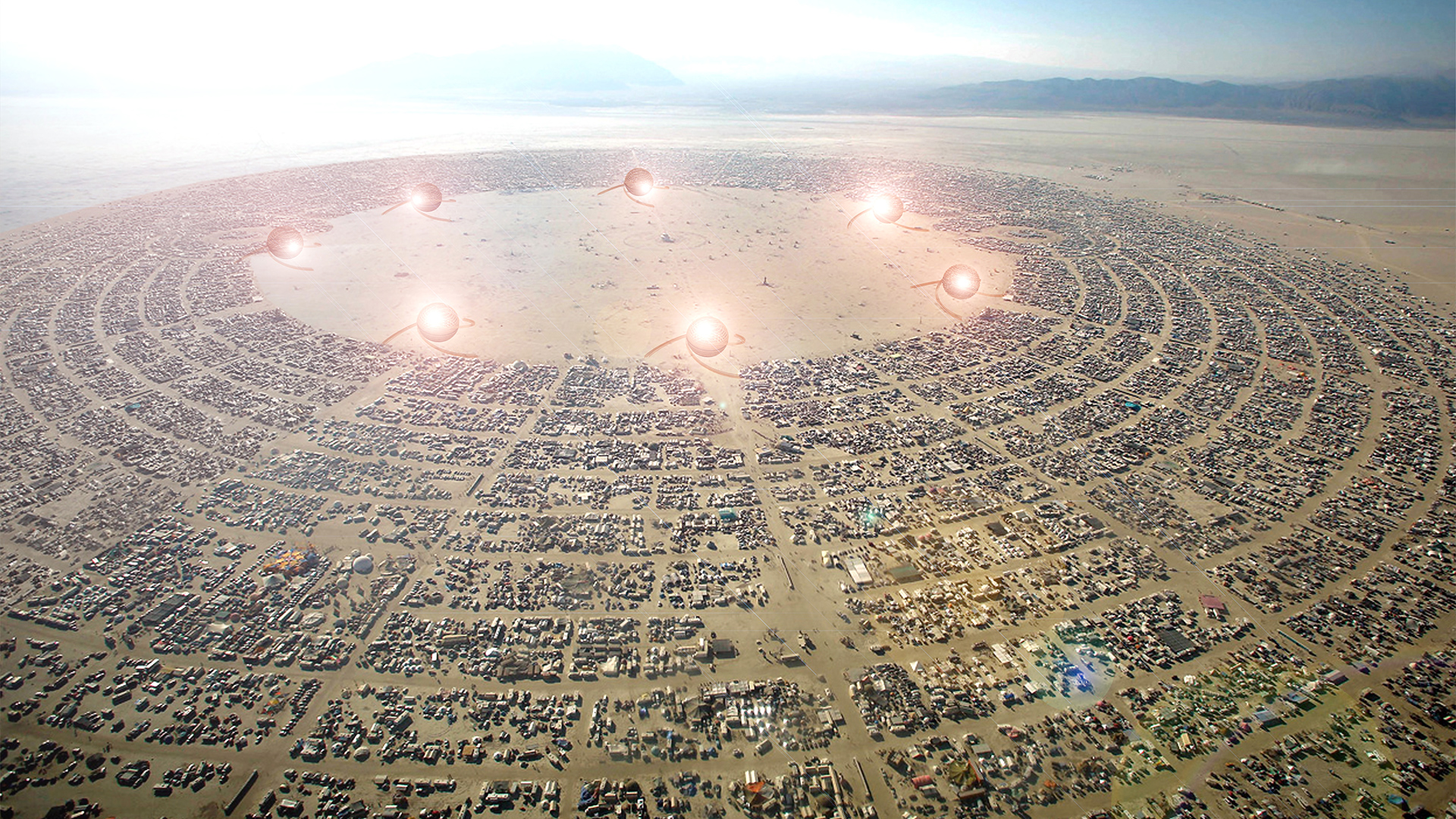 Sphere of Spiritual Sanctuary, Burning Man
Black Rock Desert, Nevada, US
Sphere of Spiritual Sanctuary is an installation at the Burning Man Festival which is an annual event in the Western United States at Black Rock City. This was a design collaboration with Gaby Endo (Music DJ/Producer) and the Rohan Dixit (Light Artist) who has previously produced Pulse and Bloom and Burning Man.
Burning Man is a temporary city erected in the Black Rock Desert of north-west Nevada, approximately 100 miles (160 km) north-east of Reno. The late summer event is described as an experiment in community and art, influenced by ten main principles: "radical" inclusion, self-reliance, and self-expression, as well as community cooperation, civic responsibility, gifting, decommodification, participation, immediacy, and leaving no trace. The event takes its name from its culmination, the symbolic ritual burning of a large wooden effigy ("the Man") that traditionally occurs on the Saturday evening of the event.
At Burning Man, the community explores various forms of artistic self-expression, which are created to be enjoyed by all participants. Participation is a key precept for the community – selfless giving of one's unique talents for the enjoyment of all is encouraged and actively reinforced. Some of these generous outpourings of creativity can include experimental and interactive sculpture, building, performance, and art cars, among other media. These contributions are inspired by the yearly theme, which is chosen by the organizers.
Our Sphere of Spiritual Sanctuary is a 10m-diameter, multi-layered sphere constructed of timber to form an internal semi-permeable environment which creates a sensual experience of light and sound that you share together within a "circle" of togetherness. The sphere form also has 3 curved armatures that add to the kinetic vision outside the form. They both host light and provide lateral stability to the sphere in sand storm conditions.
Design Team
Rohan Dixit, Gaby Endo, Jack Howell, Daniel Statham