San Sebastian Houses
San Sebastian, Spain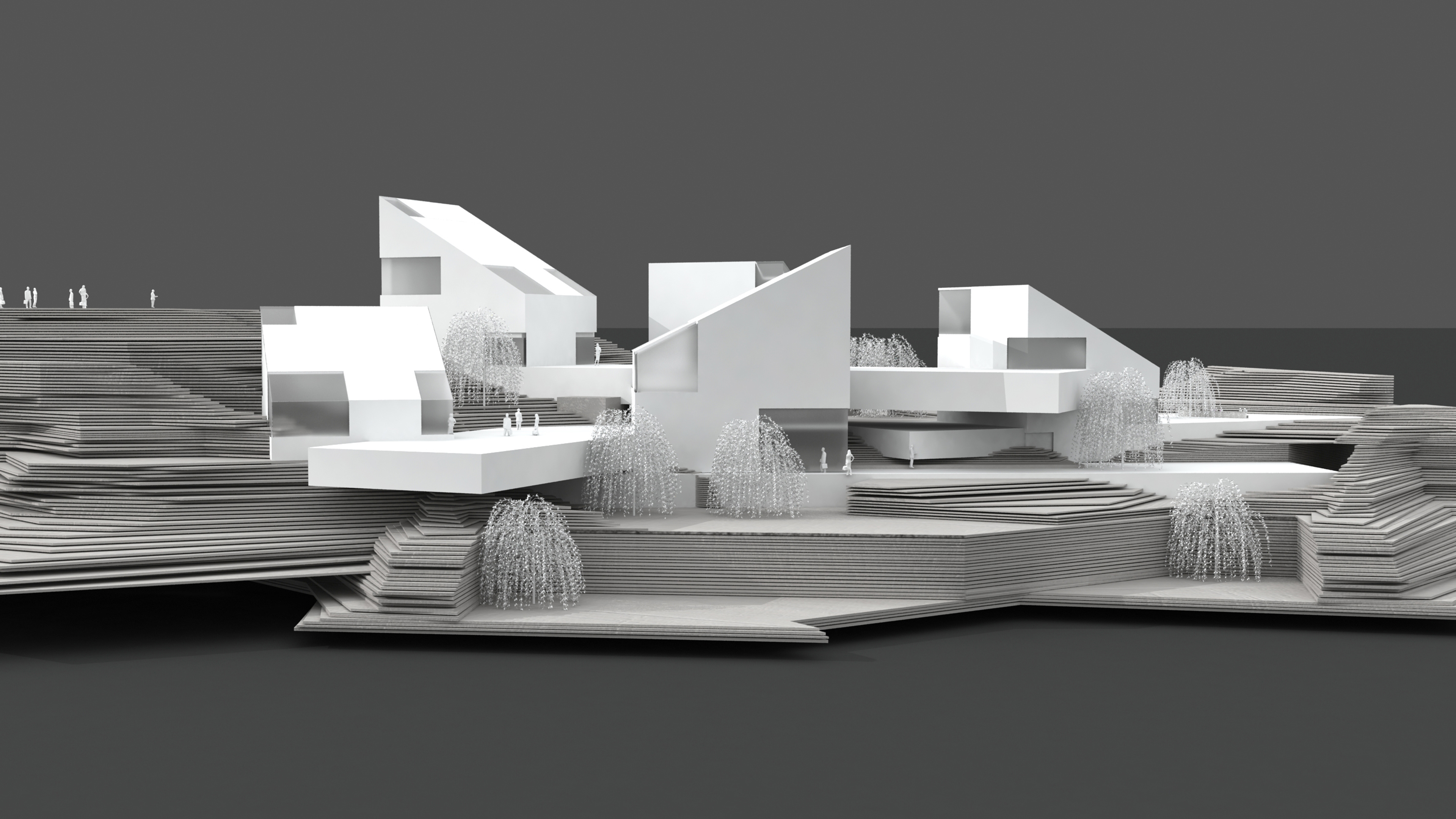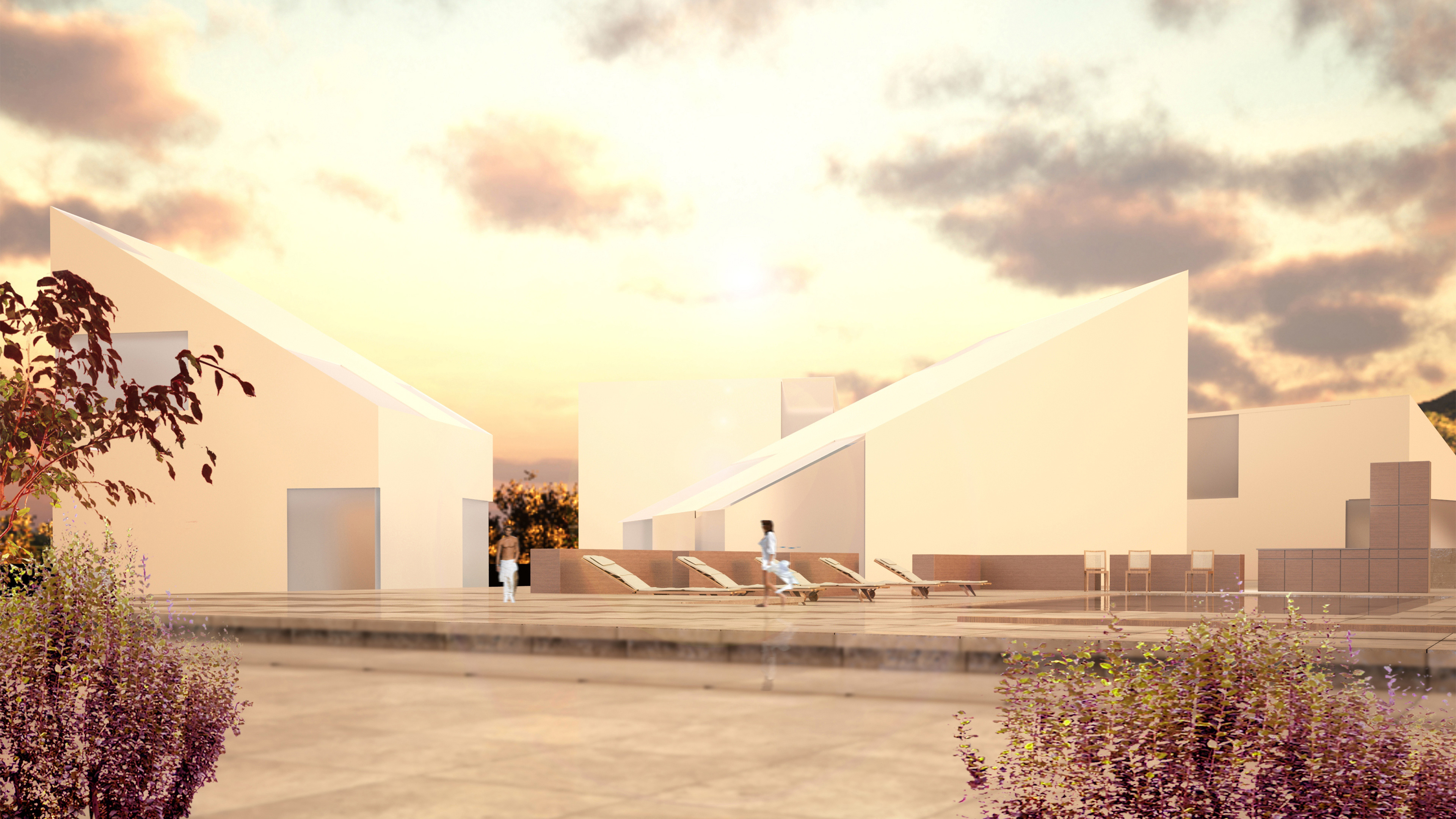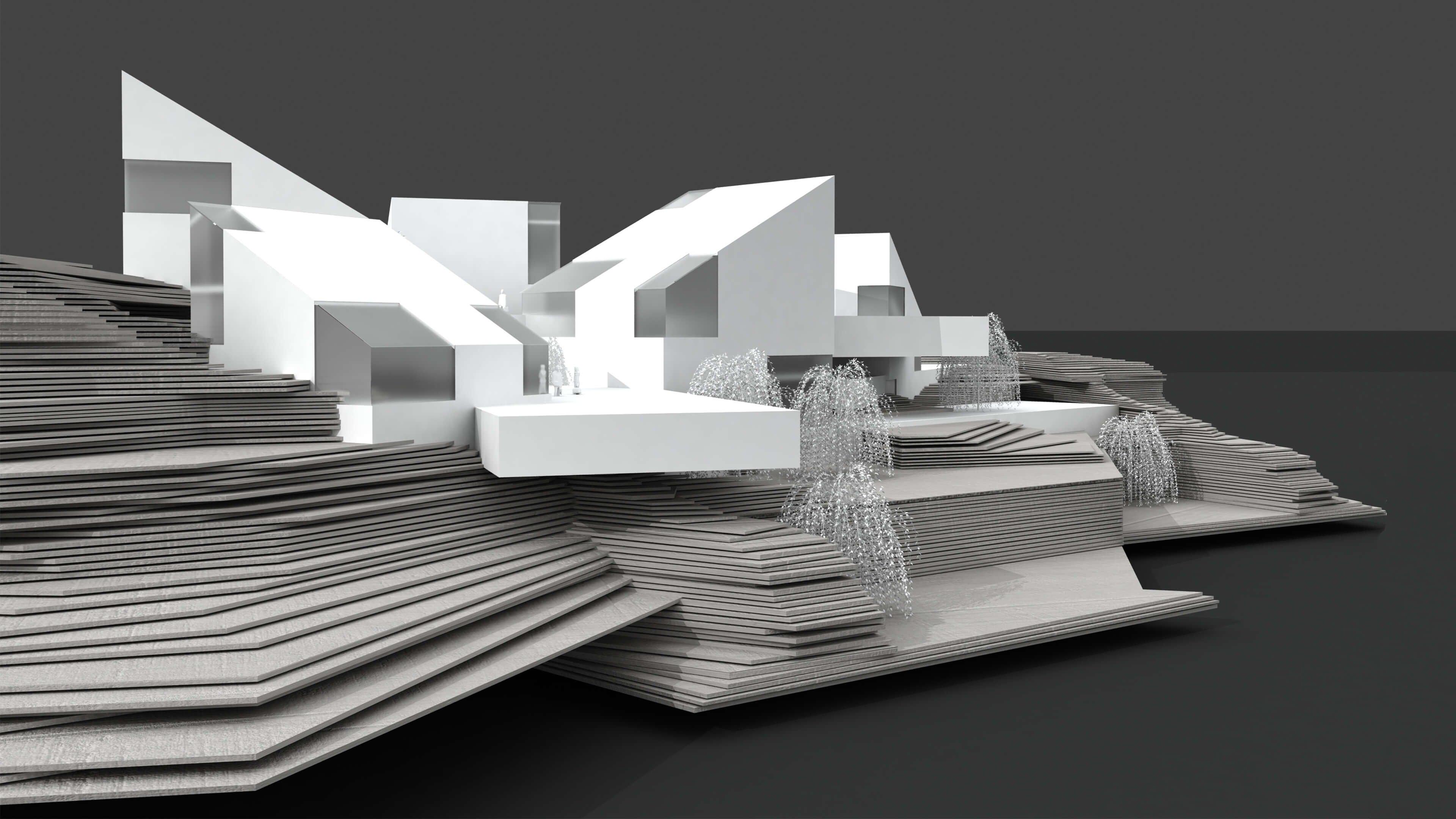 San Sebastian Houses
San Sebastian, Spain
Set within the beautiful landscape of the Basque country near San Sebastian this project designed 4 houses for the client within a varied terrain. The key was to create a community as a pose to isolated buildings. The vernacular for the design from the outset was to create a "sliced" volumetric which would give the upper levels panoramic views but within the comfort of the controlled building environment.
This form developed and seemed to place themselves comfortably within the rugged terrain and environment of this coastal location on to the Bay of Biscay. The wedge like forms and are never adjacent or parallel to each other to provide a level of privacy and were interconnect by rectangular platforms that formed storage/parking, lower shading and Sun terraces for the summer. They equally served as a means of connection between the properties by means of vertical and horizontal circulation. They assimilated the natural terrain of the site and fused the development together into one holistic community of dwellings.
The forms are constructed of pre fabricated concrete panels as well as some on site in situ works to prepare the foundation and platforms for the upper housing construction. Thermal piles were proposed to harness hot water from the geotechnical site condition. Vegetation was designed within the landscape to of the site to mature as a "climber" to eventually soften the concrete wedge forms so they become more of a blend between nature and function. This effect aims to capture the condition of the Basque coastline which is a rugged landscape of rock formations and lush nature and breathtaking coastal walks.
Design Team
Jack Howell, Juan Martínez, Maria Pérez, Daniel Statham