River Liffey Footbridge
Dublin, Ireland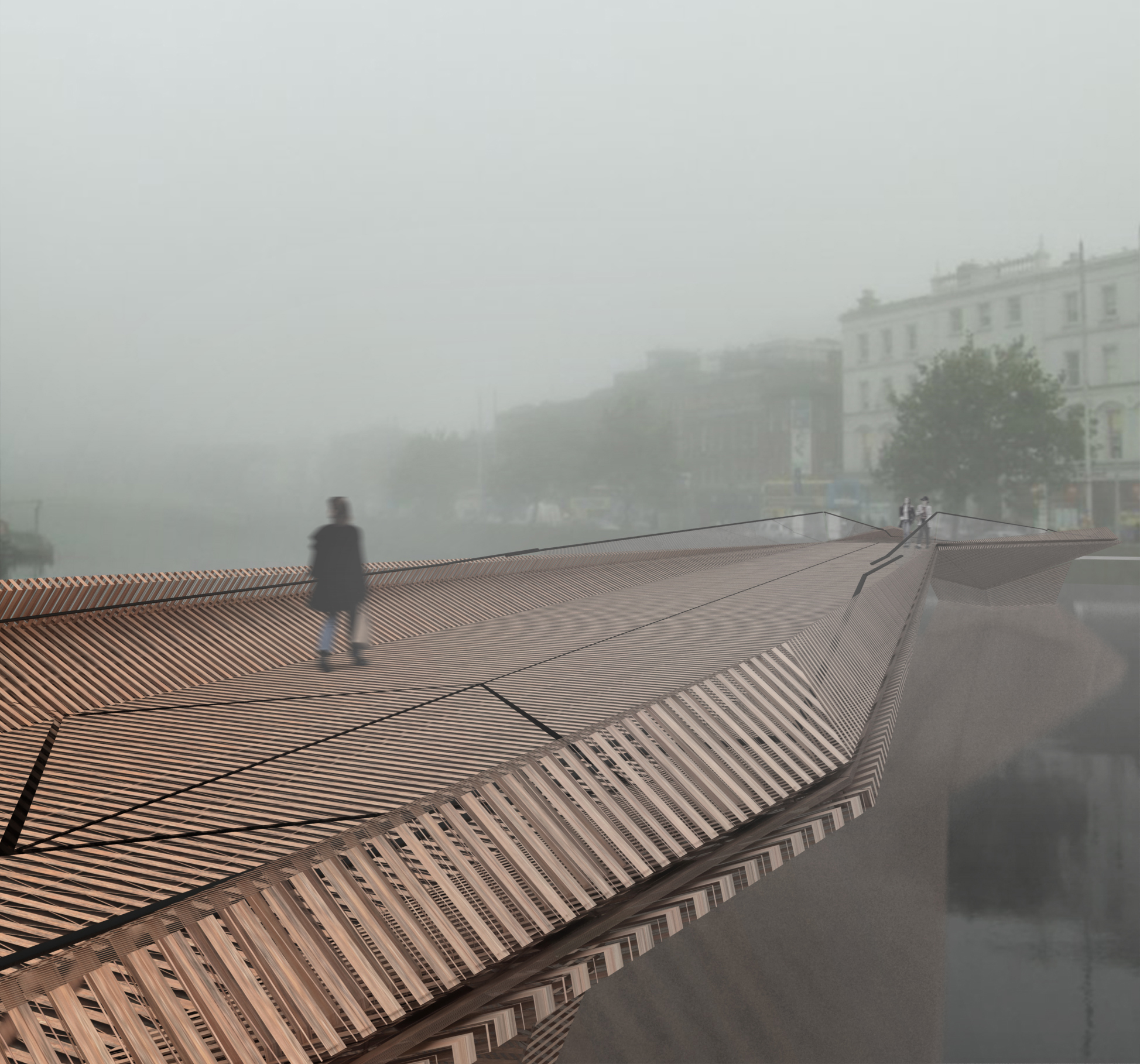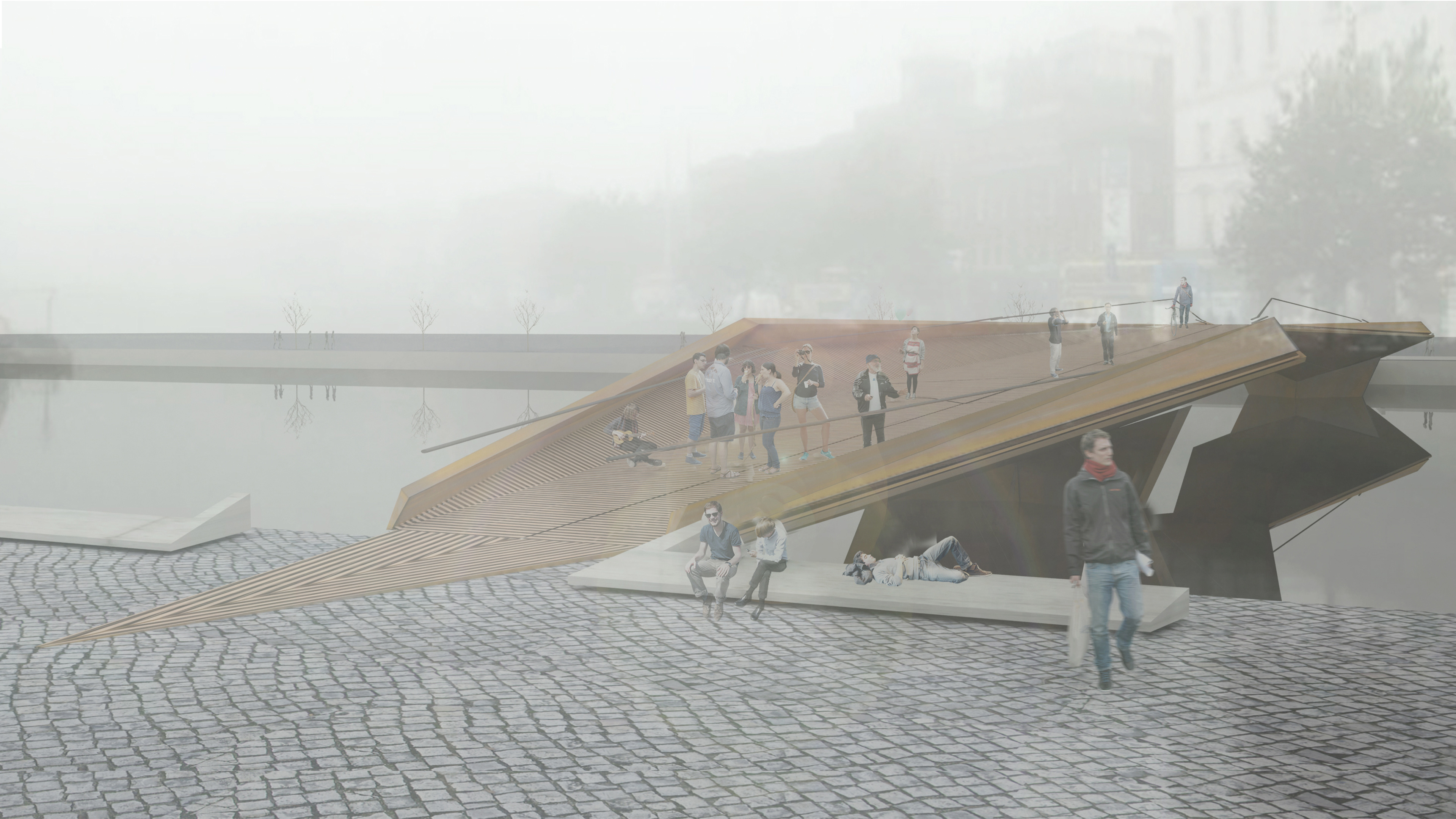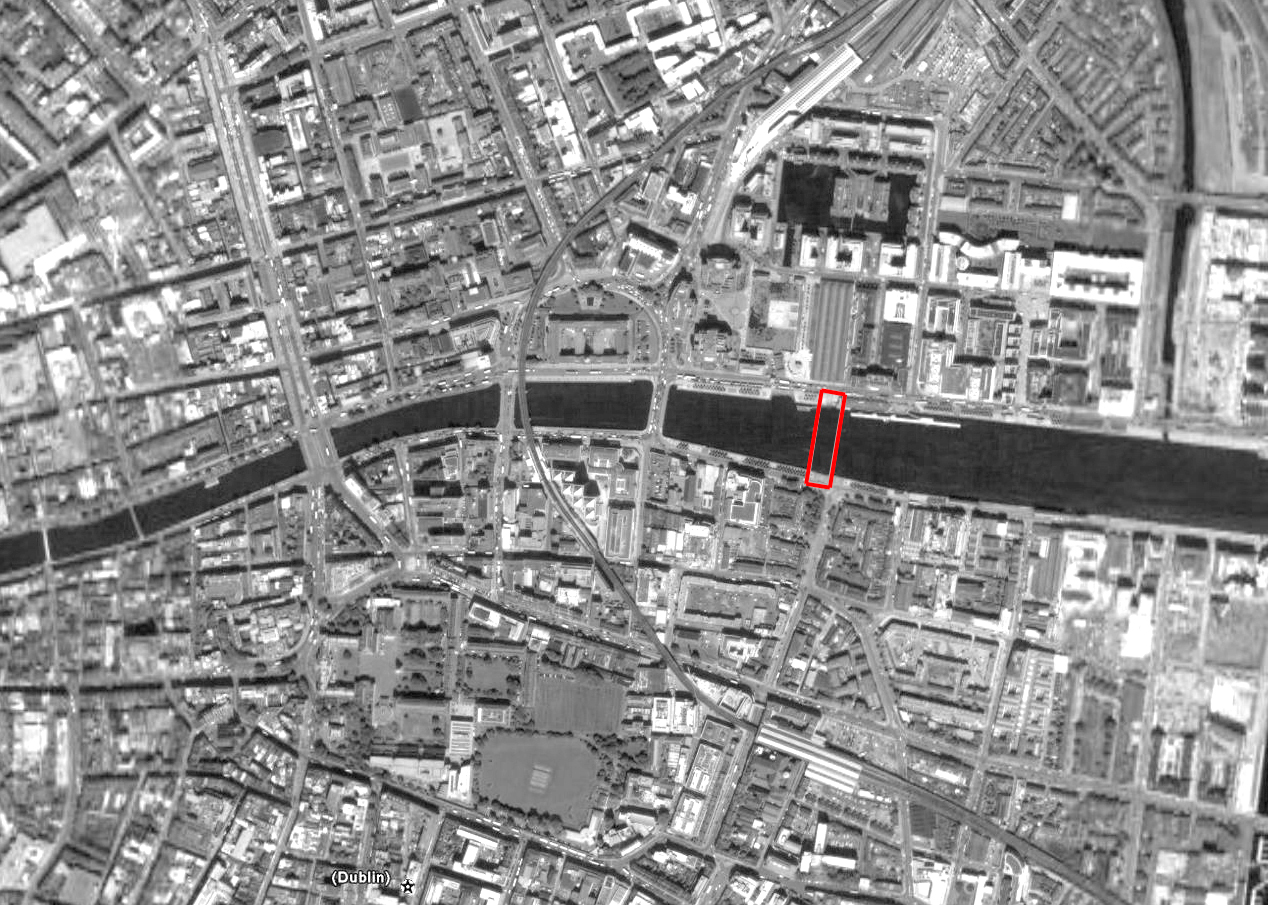 River Liffey Footbridge
Dublin, Ireland
The site is located to the East of Dublin City centre and spans the River Liffey a distance of 95m. The project criteria was to design a landmark structure that could span the River Liffey for pedestrian use and allow larger river traffic vessels to pass through occasionally in either direction. The only solution available was an opening footbridge to accommodate these functional requirements.
A variety of opening structural options were investigated to determine the most efficient and aesthetic outcome for this location. The most inspiring concept we discovered was the use of origami to create a spanning element with structural properties. Origami only uses a small number of different folds within "one" surface, but they can be combined in a variety of ways to generate a sequence of transformations necessary to fold upwards and downwards. It offered geometry to the form finding exercise and structural principles that the engineer could apply to the modeling analysis.
The functional design aesthetic became cubist in style as the surfaces faceted to generate the folds in the surface and increase the structural performance. The footbridge is formed by two layers with a void running between the deck and the soffit to create a vertical triangulation within the footbridge sections. This creates a lateral stiffness and structural strength for live and dead loads.
When river traffic is required to pass the footbridge "folds" upwards forcing the deck to fold outwards as the structure erects itself. This kinetic motion is supported from the river embankment and pier column which is set into the river. The location of these fixed points create the leverage in the lifting process. The form in its unfolded condition allows people to sit and relax on the sloping surfaces taking in views of the River Liffey to the East and West or walk directly from the North and South embankments of the River Liffey.
This kinetic structure as a result of its functional purpose provides a temporary landmark sculpture to the Dublin skyline establishing a waterway gateway to the Irish capital.
Design Team
Richard Hardy, Daniel Statham, Dirk Zimmerman
Lighting Consultant
Speirs Major Light Architecture