Kunming Golf Club and Resort
Kunming, China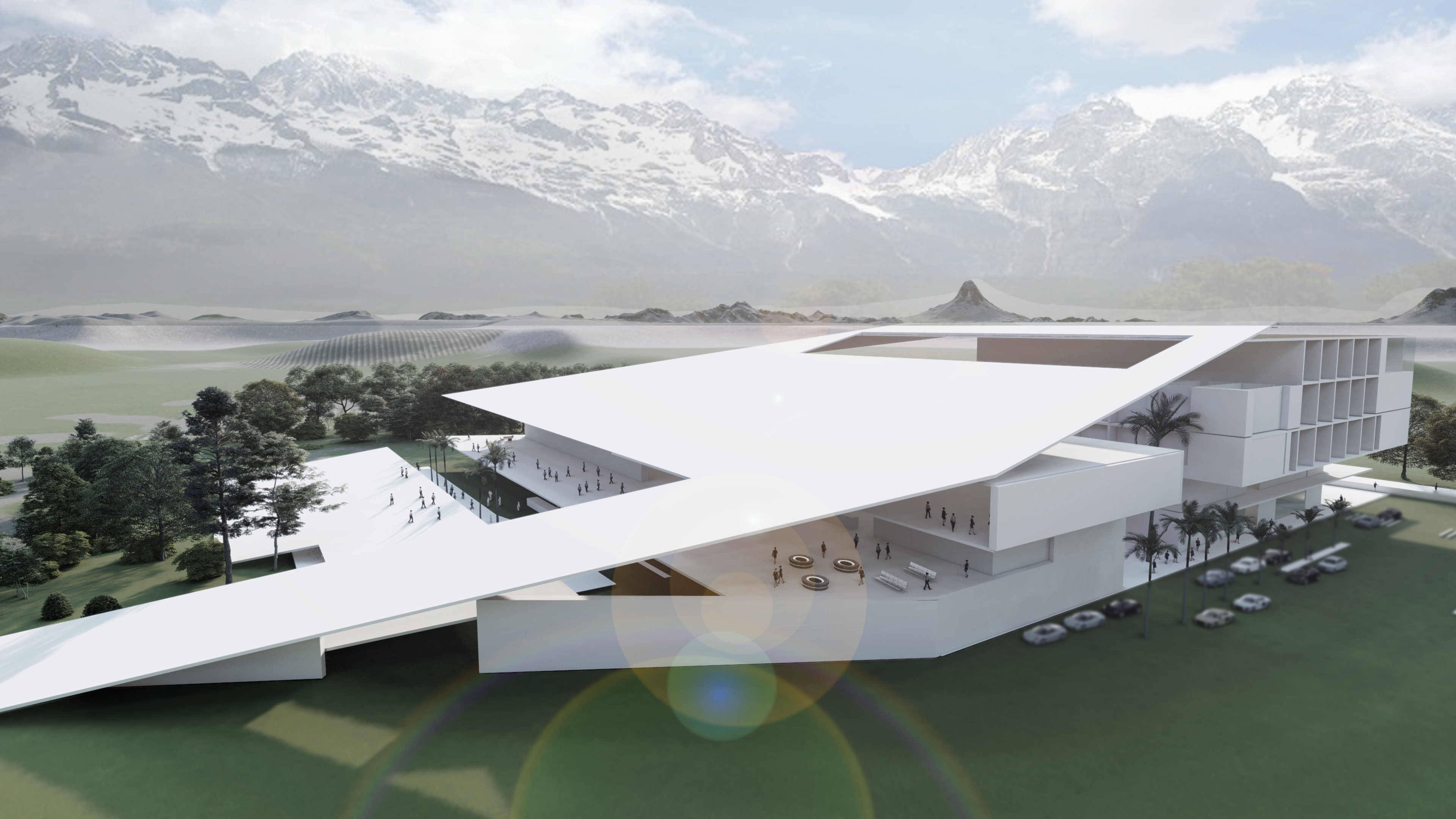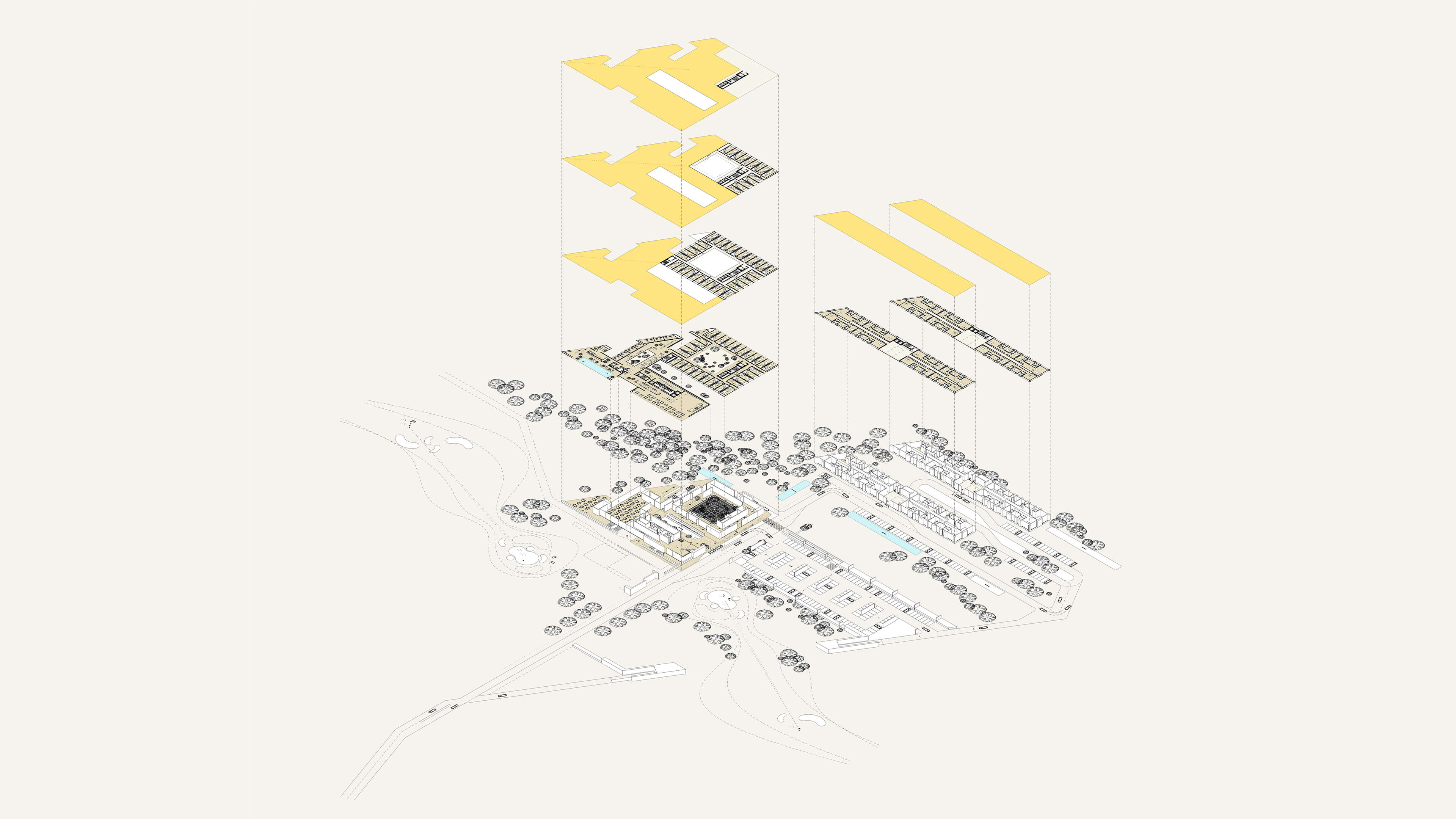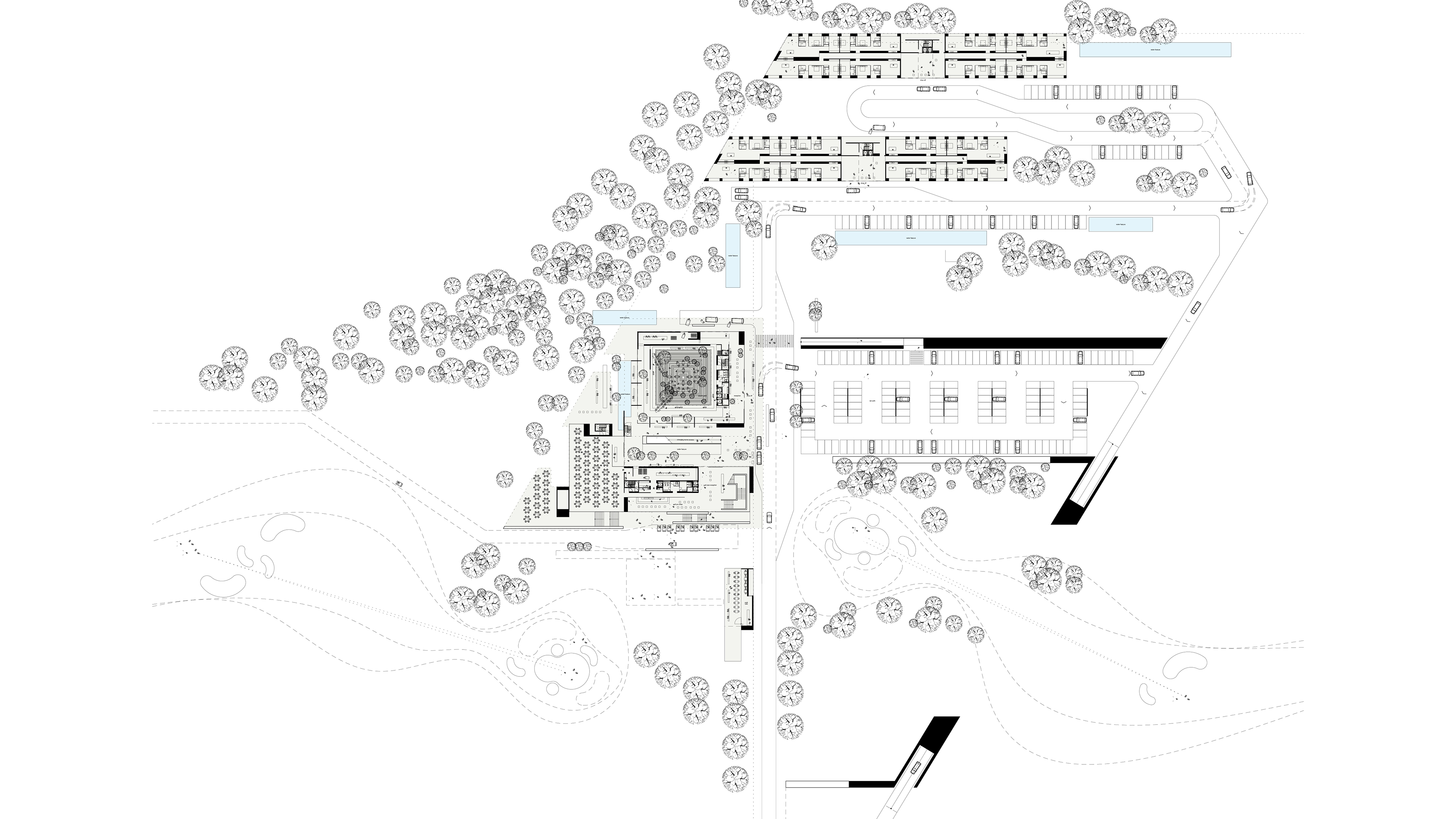 Kunming Golf Club and Resort
Kunming, China
Kunming is the capital and largest city of Yunnan province in southwest China. Known as Yunnan-Fu until the 1920s, today it is a prefecture-level city and the political, economic, communications and cultural centre of the province as well as the seat of the provincial government. Kunming is also called the Spring city due to its weather and this project is in a breathtaking location overlooking the mountains and meadows and valleys below and is the location for a new golf club house and resort.
The golf course is already matured but the existing club house is outdated and the Client instructed us to redesign a new facility that would accommodate a hotel and annex apartments as well as dining, spa and golf club facilities.The site slopes gradually but due to the size and footprint of the briefing and arrangements changes level by one floor through its north to south axis. We approached the design in manner that the design proposal harmonises massing and geometry to its site condition and climate. Therefore we used the change in topography to create a sloping and unifying roof element that provides shade, seating as a stand to the 18th hole and a form that would symbolise the status of the Golf Club to an International standard.
The main Level which locates the reception to the club and hotel is positioned at an intermediate level on the site which would distribute movement down to a lower level for the Golf facilities and upwards to the hotel, leisure and dining/entertainment areas. The hotel arranged as a contemporary Chinese courtyard which is an open space to the warm and relatively all year round dry climate. This would allow the design to cool passively and allow local weather to provide the natural ventilation. The courtyard below is used for dining and refreshment.
The club area for meeting, dining and purchasing from the pro shop is located to the South of the layout and takes advantage of the mountain views. At lower level the changing rooms, putting green and golf buggy bays are arranged logically so the golfers do not have to walk long distances to refresh and change or meet before commencing to the first tee.
Annex apartments and parking are located to the North and East and integrate and align with the topography and main building set-out geometry. The facade system is a perforated metal panel in a copper hue in keeping with the local colours, patterns and culture. The sunsets onto the location of the site and proposed buildings only further the sensitive approach to the design of this project as the architecture seemingly effortlessly integrates itself and becomes part of the environment.
Client
Kunming Municipal People's Government
Design Team
Ben Ashford, Mark Chen, Xin Huang, Daniel Statham, Jennifer Zheng