Hotel Oriana Soho
London, UK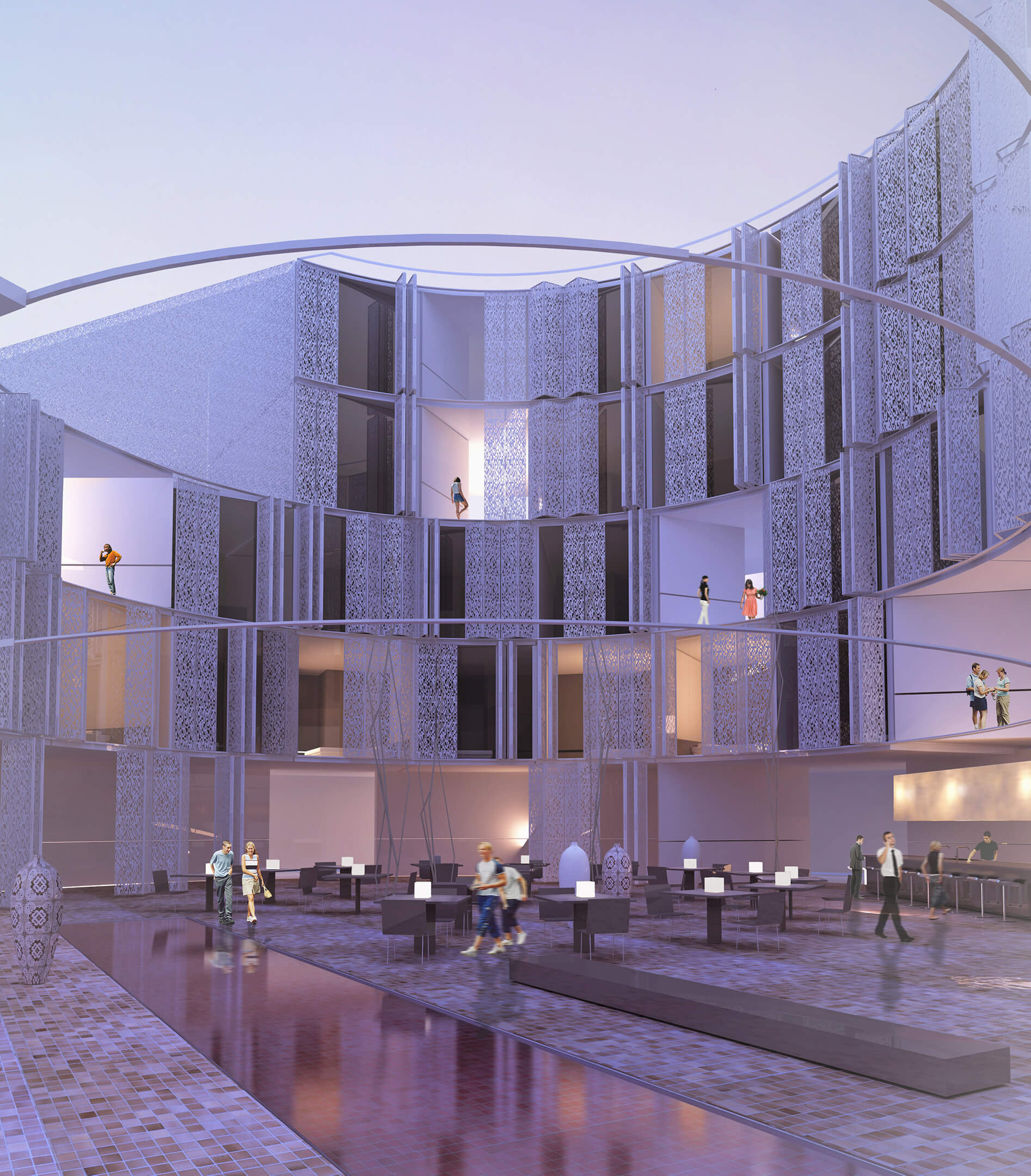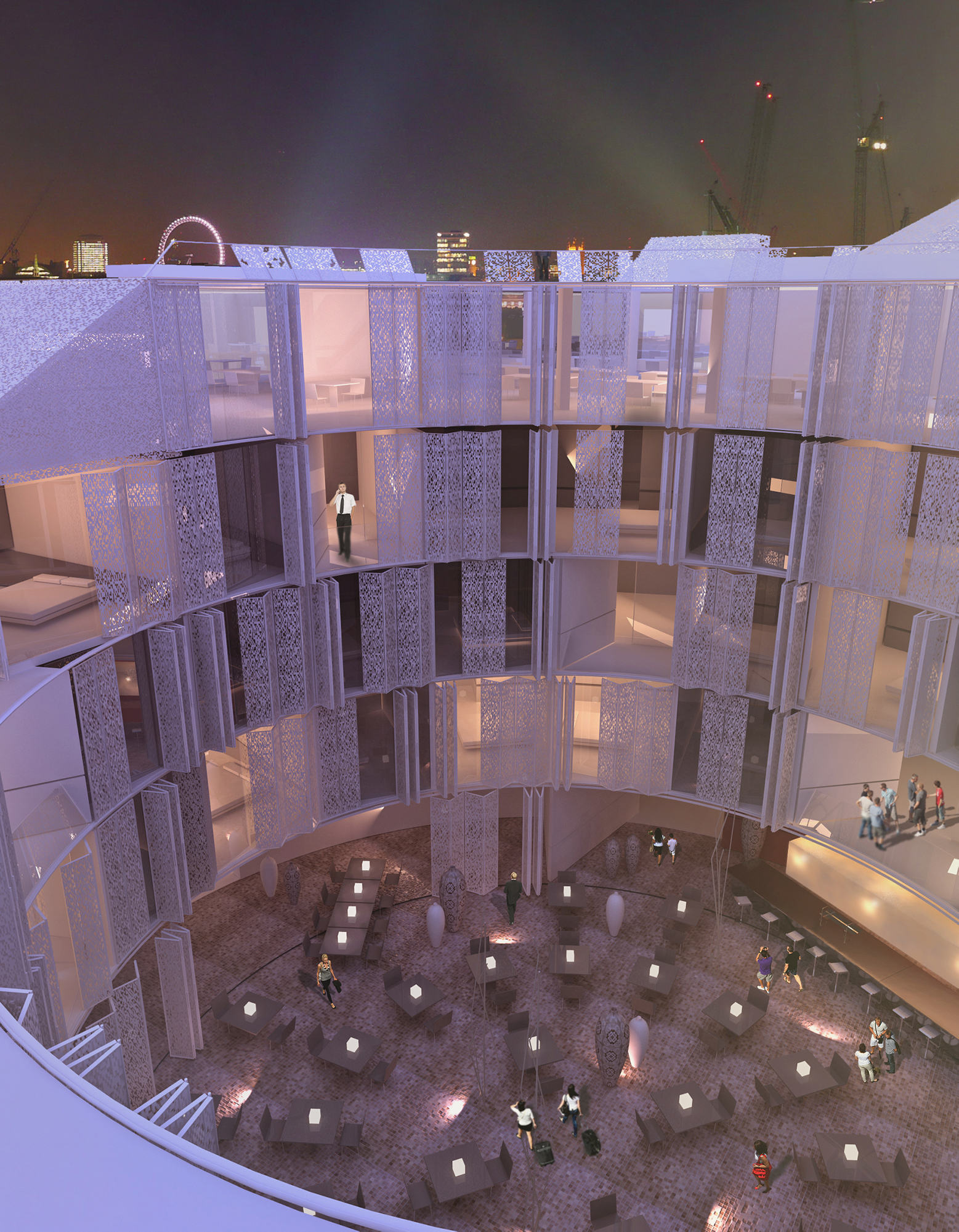 Hotel Oriana Soho
London, UK
This project was a radical transformation of complex rooftop spaces on the junction of Oxford Street and Tottenham Court Road in the West End of London. The Client wanted to accommodate a boutique hotel on top of the existing buildings and a design that would be within the within the planning parameters of Rights of Light and maximum building height for this site location.
The initial site investigation and studies provided information that a viable hotel could be built and enhance the local urban condition yet compliment and respect the existing architecture of Oxford Street.
Access was available from Hanway Street to the North of site and this would provide vertical access to the Upper levels above this existing warehouse building that was occupied by Virgin Records. The conceptual design conceived a central courtyard which would act as a "lung" to the mass building volume and provide natural daylight to the reception and an aspect to the internally orientated hotel rooms. This provided a design solution that optimised the hotel room layouts and allow natural ventilation with passive cooling and heating to be a part of the holistic configuration and performance of the building.
The total area for the new development was approximately 10, 000 sq.m with around 130 rooms and service, storage and reception/bar areas. Dining and entertainment was located at the roof top level with a heated swimming pool while reception and access to rooms and privacy was through the central courtyard which was designed within the transfer structural platform on Level +02.
The hotel design provided a variety of rooms with different aspects to Oxford Street, Hanway Street, Central Courtyard as well as the suite rooms which took advantage of the rooftop panoramic views of London. Its location and almost secret access provides an exciting discovery as you are greeted with an oasis of tranquillity within the sinuous spatial environment above the hustle and bustle of the London Streets below.
Design Team
James Gott, Daniel Statham, Kevin Wylde
Executive Local Architect