Hereford Agriculture College
Hereford, UK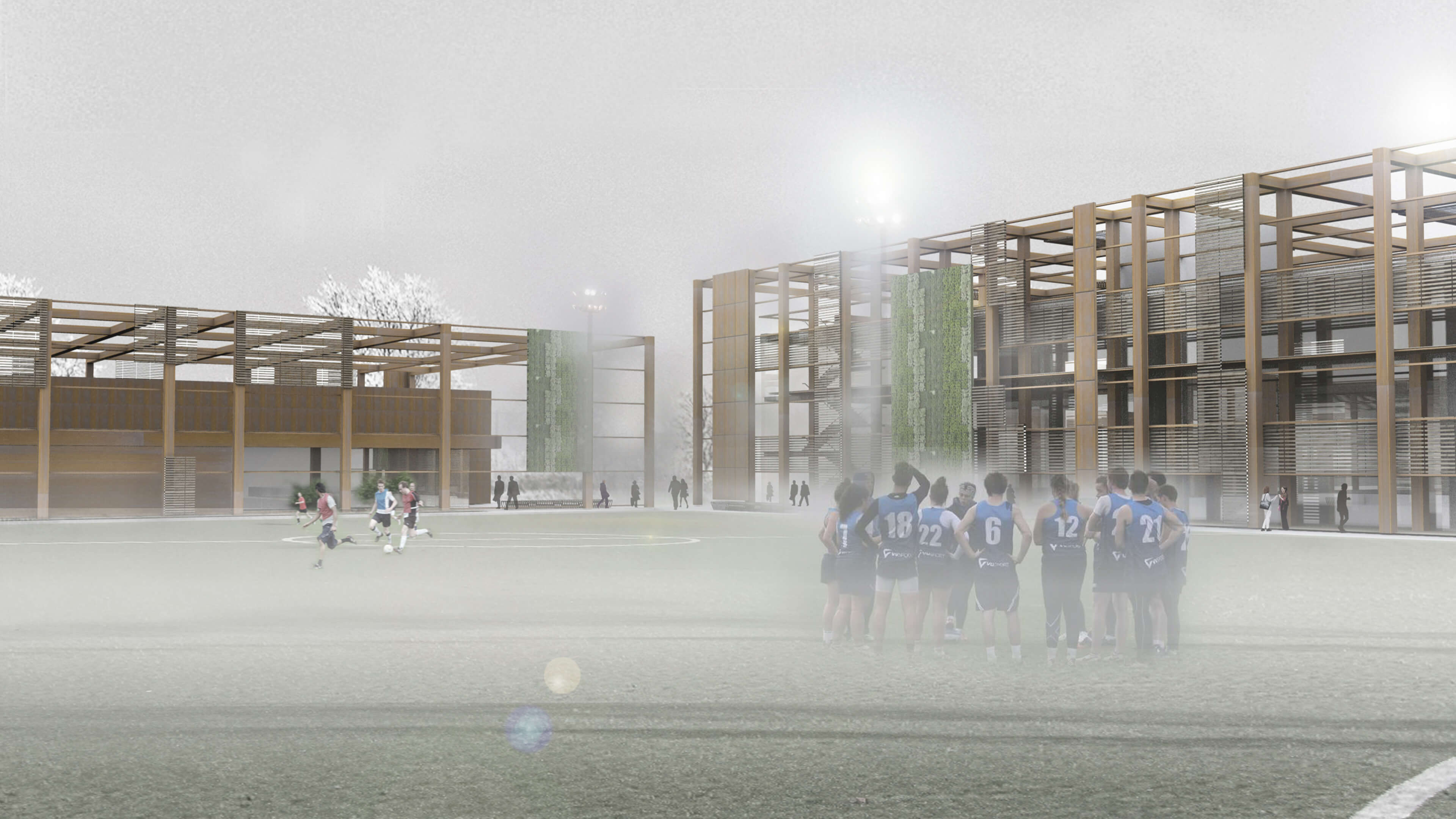 Hereford Agriculture College
Hereford, UK
This project is located in the County of Herefordshire which is renowned for its beautiful rural landscapes and agricultural heritage. The location for the new campus is Holme Lacy which is a local parish to the South-East to the City of Hereford. The site has a close proximity with the River Wye and acres of lush green fields and woodland. The combination of environment and accessibility to Hereford made this an ideal location for a Agricultural College for the County to develop existing and new skills in farming.
The buildings are arranged into a Main Reception and Administration building with annex buildings which align themselves in a linear pattern through the masterplan. The annex buildings have many functions to facility the need of education, some of the disciplines include:
Farriery school
Equestrian Area
Stables and Tack Store
Animal Care and Horticulture
Tractor Driving Area
Farming Equipment maintenance area
Canoe Centre
Farm Shop
Organic Foods education centre
Student accommodation
The concept for the project itself was a natural design migration towards the "ploughing" of fields and how visually through this agricultural process a clear geometric order within a very natural landscape occurs. This linear tapestry layered itself through the master planning and the building aesthetic.
The main buildings used a framework that was very rectilinear and provided an efficient way to fabricate the buildings within the budget levels. Cor Ten steel was used to fabricate the "frames" and main cladding system and was then textured with timber louvres and green vertical walls that formed part of the horticultural education programme.
Design Team
Mark Powles, Daniel Statham, Garry Thomas
Executive Local Architect