Harajuku Box House
Tokyo, Japan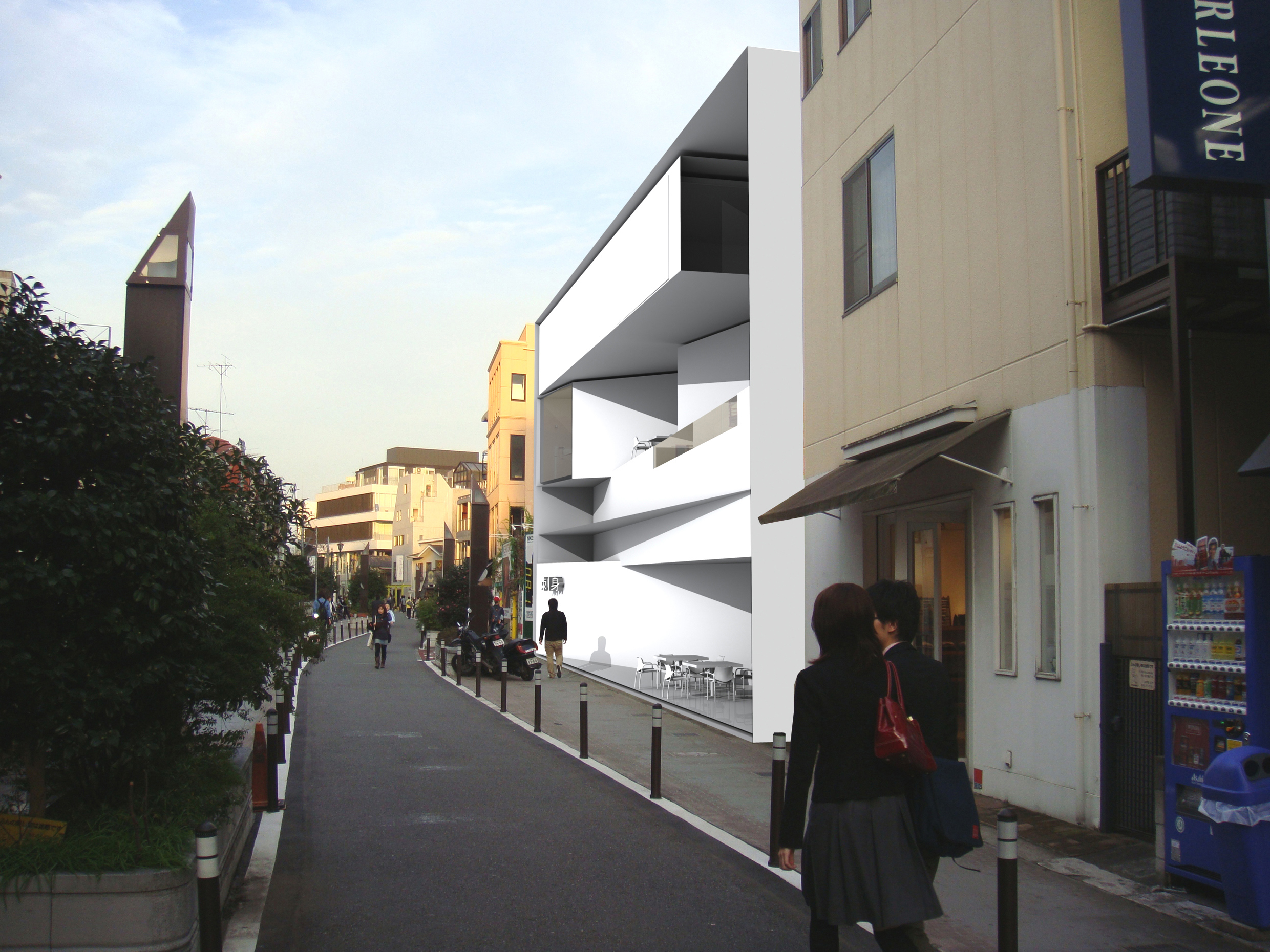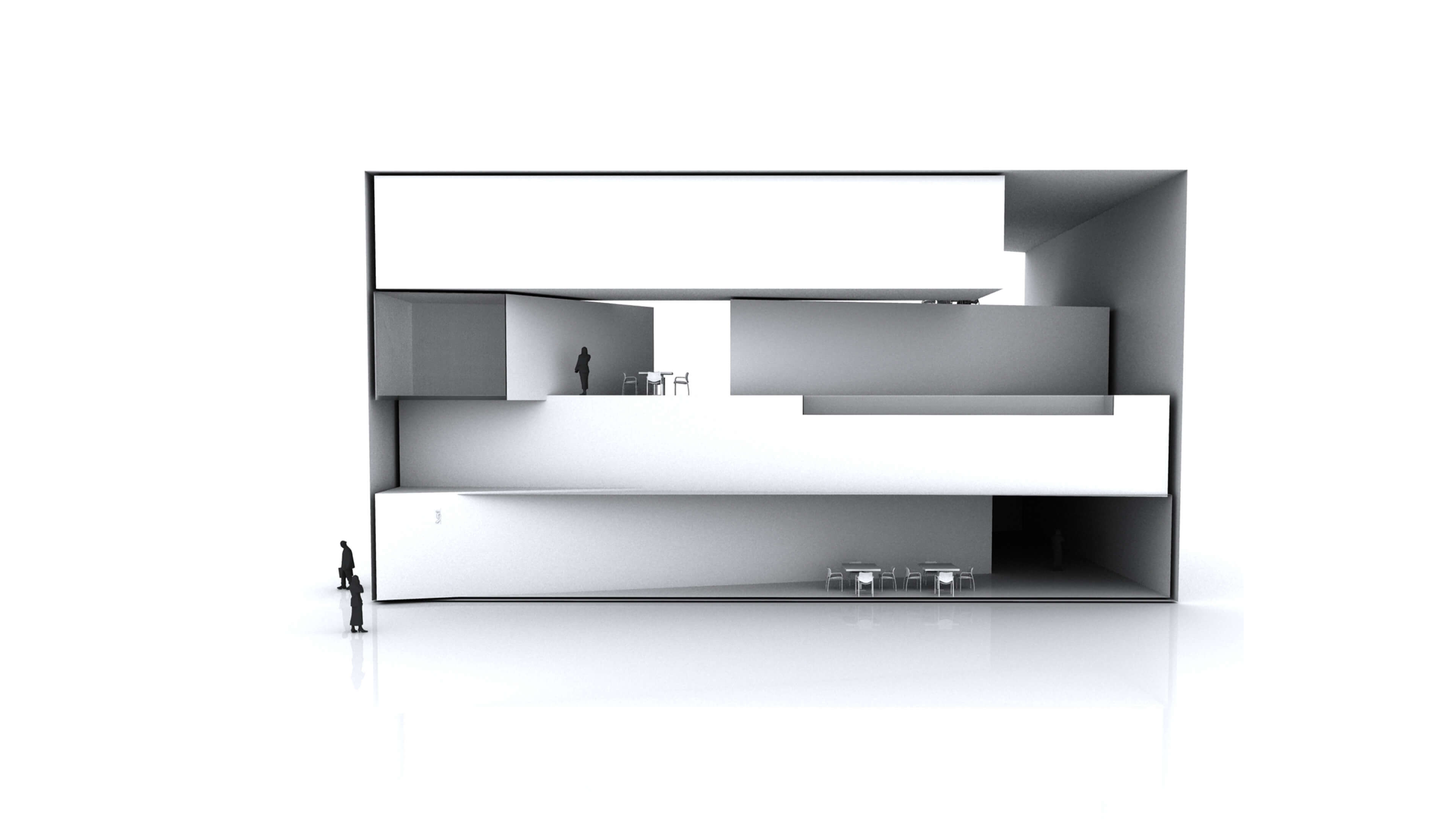 Harajuku Box House
Tokyo, Japan
The project is located within the mixed residential and retail area of Jingumae in the Harajuku District of Tokyo. The urban context of the area is low rise dwellings, retail outlets and restaurants. The streets are mainly pedestrianised and provide a relaxing setting for strolling and shopping. The site itself is a trapezoid in plan and has two streets that flank thetwo long elevations, one being public and the other being mainly private.
The client asked that the ground level and basement levels be designated for commercial use in the form of a sashimi bar while the upper levels are to be for residential use. Adopting this programme the concept was to extrude the site boundary to the maximum building height to essentially create a "pavilion" like envelope. This pavilion acts as a shading and acoustic skin to protect the internal habitable areas. The internal volumes were then shifted within the envelope to best suit the project programme and environmental site conditions. This approach produced a defined facade which related purely to the accommodated use within.
This architectural language generated a very traditional Japanese style. This technique produced a narrative that incorporates within its internal space every aspect of the landscape seen from where the tea master is seated and including the room interior, the garden, the outside area, the view in the distance (the city). The project emerges with three layers: internal, semi-internal and external space. The architectural language of the building articulates this notion. Within this layering local plants and shrubs are introduced to diffuse the boundary of private and public space. The rear elevation opens up considerably more to the front elevation to create terracing, gardens and circulation to the residential apartments.
The roof plane is punctured to allow light to filter into the terrace and garden spaces below allowing a physical connection with the sun and sky. It encourages natural ventilation which assists in passively cooling the building through the hot and humid summer months. Encompassing of all of these aspects provides a unique living condition within the urban density of Tokyo.