Ginza Street Lighting
Tokyo, Japan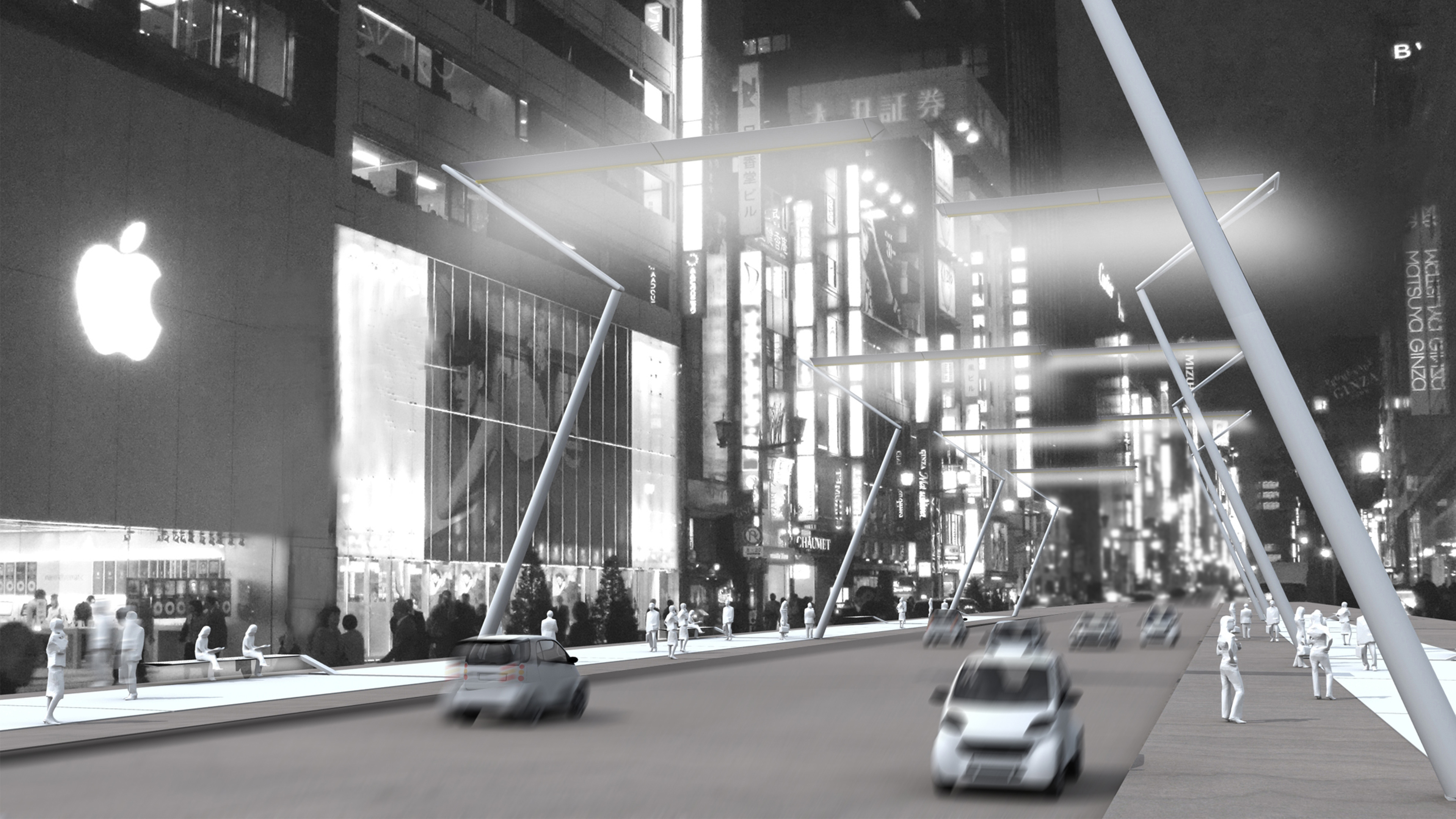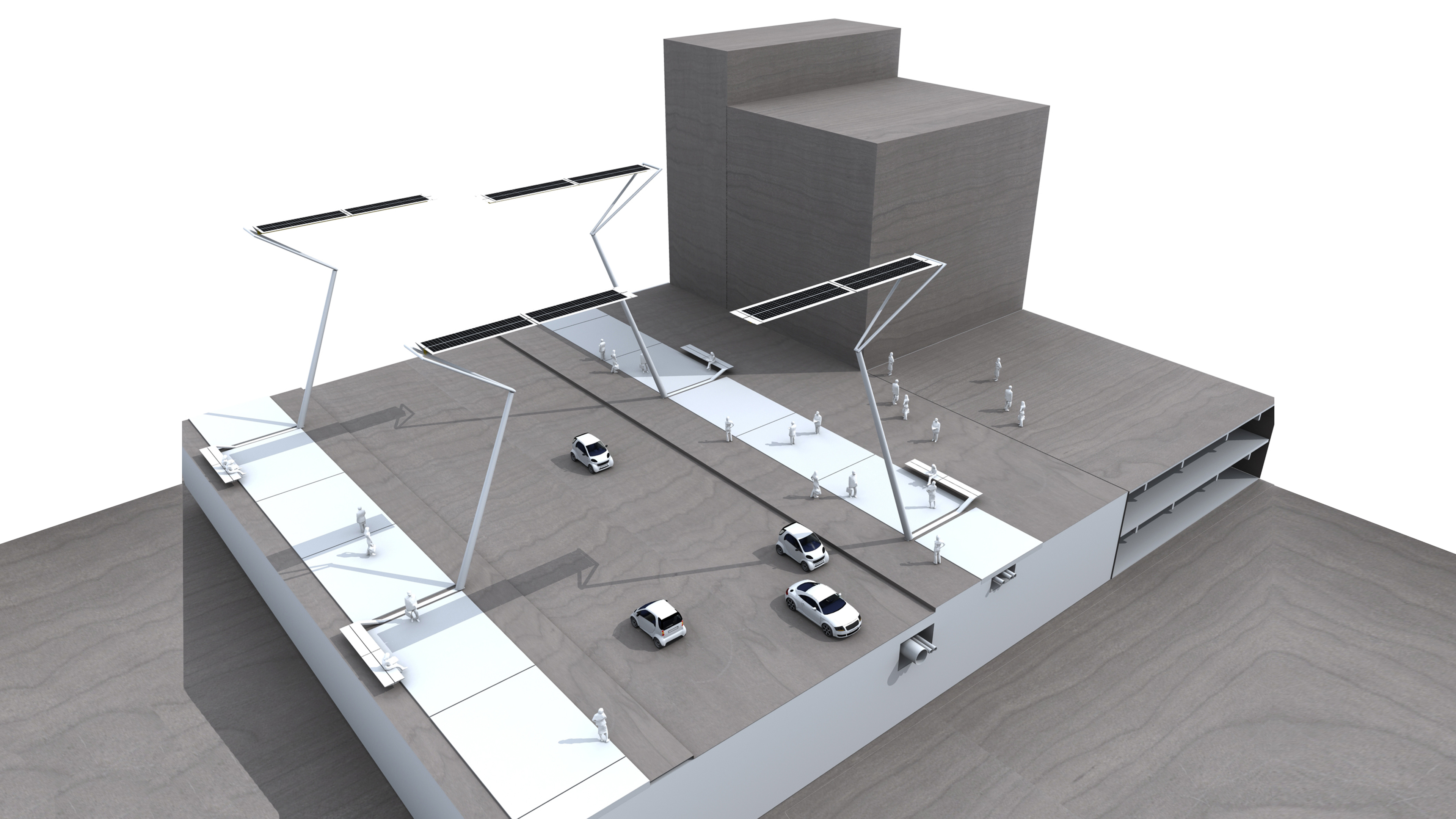 Ginza Street Lighting
Tokyo, Japan
Ginza meaning "Silver Mint" is a district of Chuo, Tokyo, located south of Yaesu and Kyobashi, west of Tsukiji, east of Yūrakuchū and Uchisaiwaicho, and north of Shinbashi. It is a popular upscale shopping area of Tokyo, with numerous internationally renowned department stores, boutiques, restaurants and coffee-houses located in its vicinity. It is considered one of the most expensive, elegant, and luxurious streets in the world.
Ginza was a part of the old Kyobashi ward of Tokyo City, which, together with Nihonbashi and Kanda, formed the core of Shitamachi the original downtown centre of Edo-Tokyo. Our briefing was to design a new lighting and integrated street furniture system that could grace the shopping environment of the Ginza district. We considered not just aesthetics but a sustainable and solar energy harnessing design that could produce enough energy to power the lighting by itself during nocturnal hours.
The "stem" of the street lamp tilted in two directions to created a folding vertical motion. The light and solar unit "leaf" like element was positioned in the horizontal condition to illuminate the street-scape below. The light unit also folded "inwards" and "outwards" depending on the time of day. This kinetic transformation was achievable by using a memory programmed urethane "neck" that reacted from an electrical current depending on the daylight condition. This therefore resulted in street illumination in its closed state during evening hours and open in its state during daytime hours to allow the solar energy surface to recharge the street light.
The street light also transforms into street furniture at street level in the shape of seating that is illuminated on the underside. This completed the system that would be replicated along the length of the high street at 10 metre intervals creating an elegant urban rhythm and aesthetic.
Category
Industrial Design
Infrastructure