Fuente La Teja
Madrid, Spain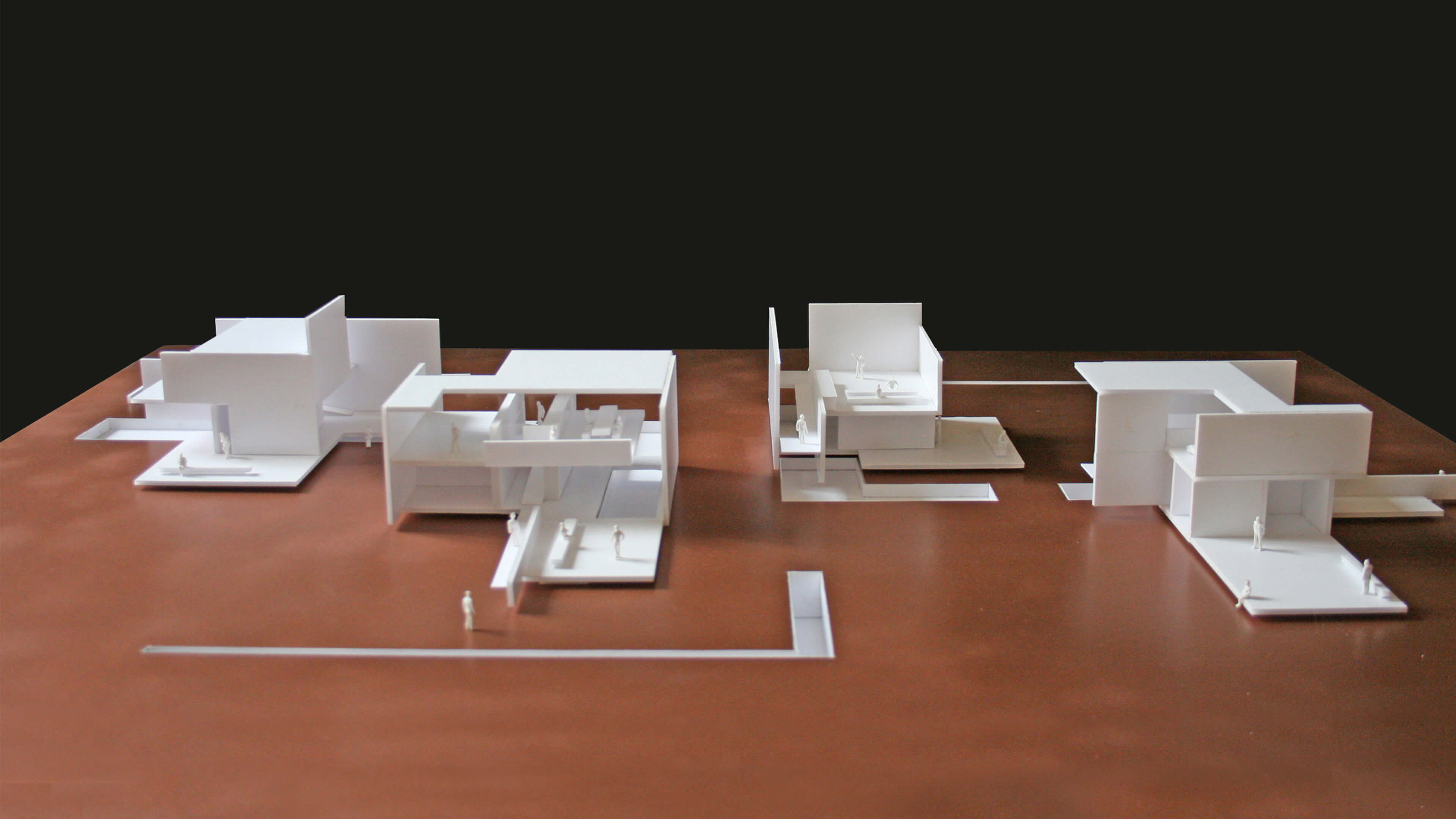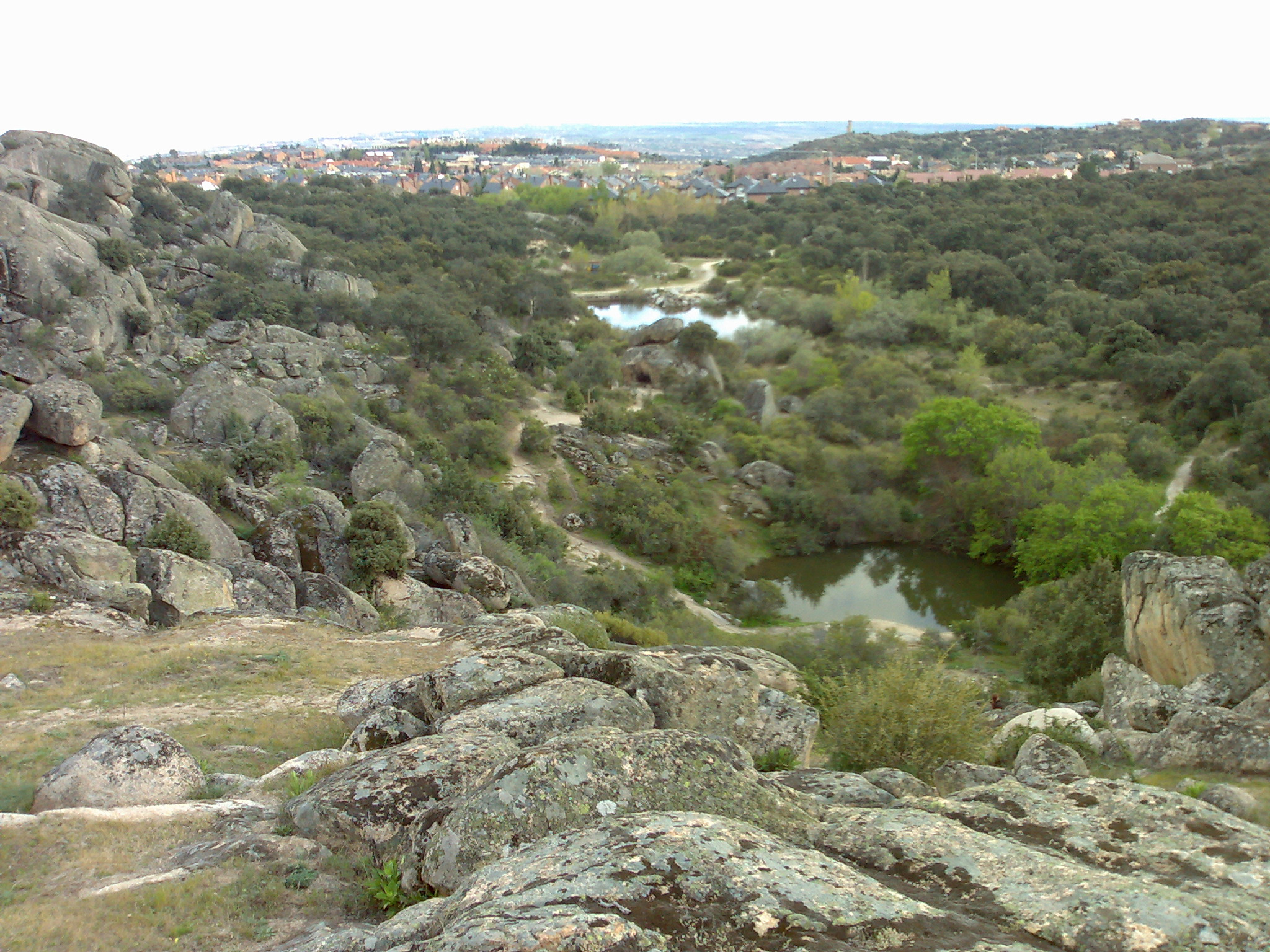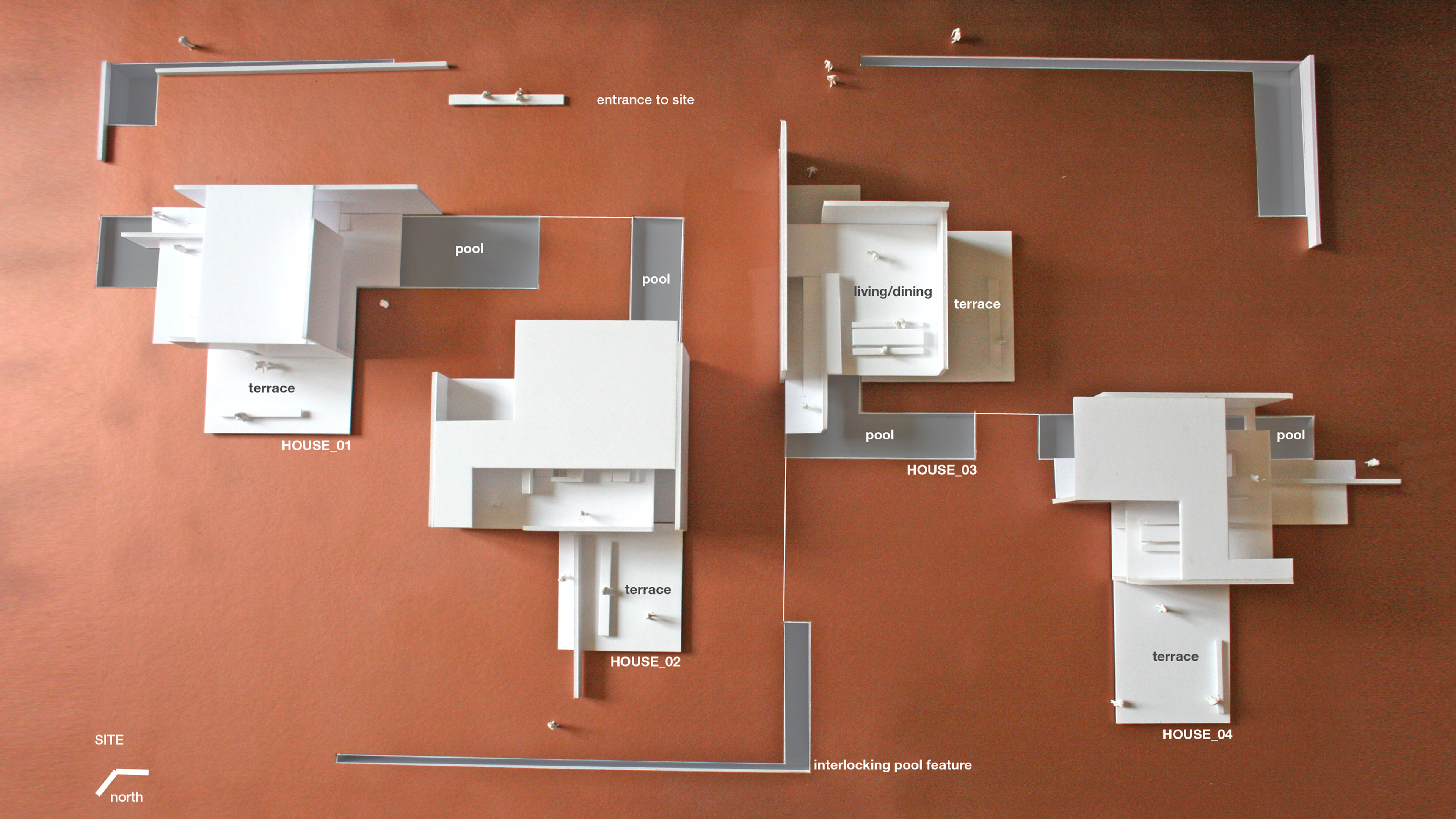 Fuente La Teja
Madrid, Spain
Fuente La Teja is located to the North-West of Madrid close to a nature reserve with slightly elevated views down towards the Spanish Capital. The site had limited planning conditions so we discussed at length with the client and local authority how we could optimise the site. The idea came about to create "Follies" through the site that had simplicity to form and construction yet provided a kind of community pavilion that could be used most of the year round due to the excellent climate of Madrid.
We explored many linear typologies, change of levels and landscape connectivity arriving at a series of interconnecting planar spatial forms that pieced together through the landscape geometric arrangement. The total site area is 4, 150 m² and the entrance was located to the North of the site while the landscape and adjacent terrace areas are positioned to the South, East and West. Pools and landscape connect the ground plane experience and access to the follies filter coherently with the landscape design guiding you to the sculptured dwelling.
The entrance to the follies are very open and welcome as the terrace and kitchen preparation are arranged in an open plan format. A ramp in all follies takes you up to dining and relaxation areas. Views to the South and towards Madrid are framed within these planar compositions. The construction of each of the follies is a combination of insitu and precast concrete units with the landscaping encouraged to grow through and climb the vertical elements of the site with the objective to cultivate a natural and very rustic feeling to the site integrating the new architecture as a whole.
Design Team
Juan Martínez, Maria Pérez, Daniel Statham