Field of Bales, Glastonbury Festival 2014
Pilton, UK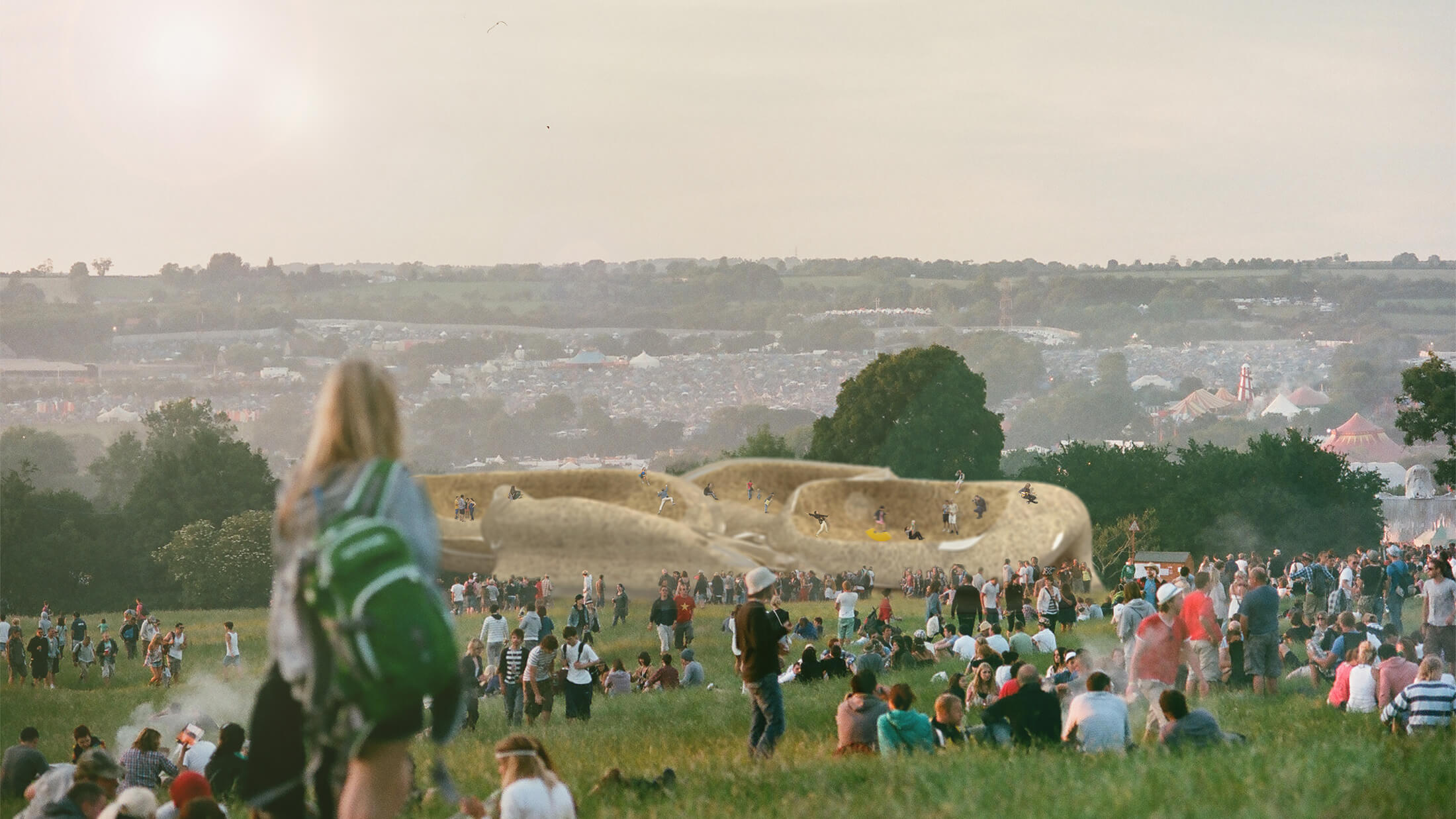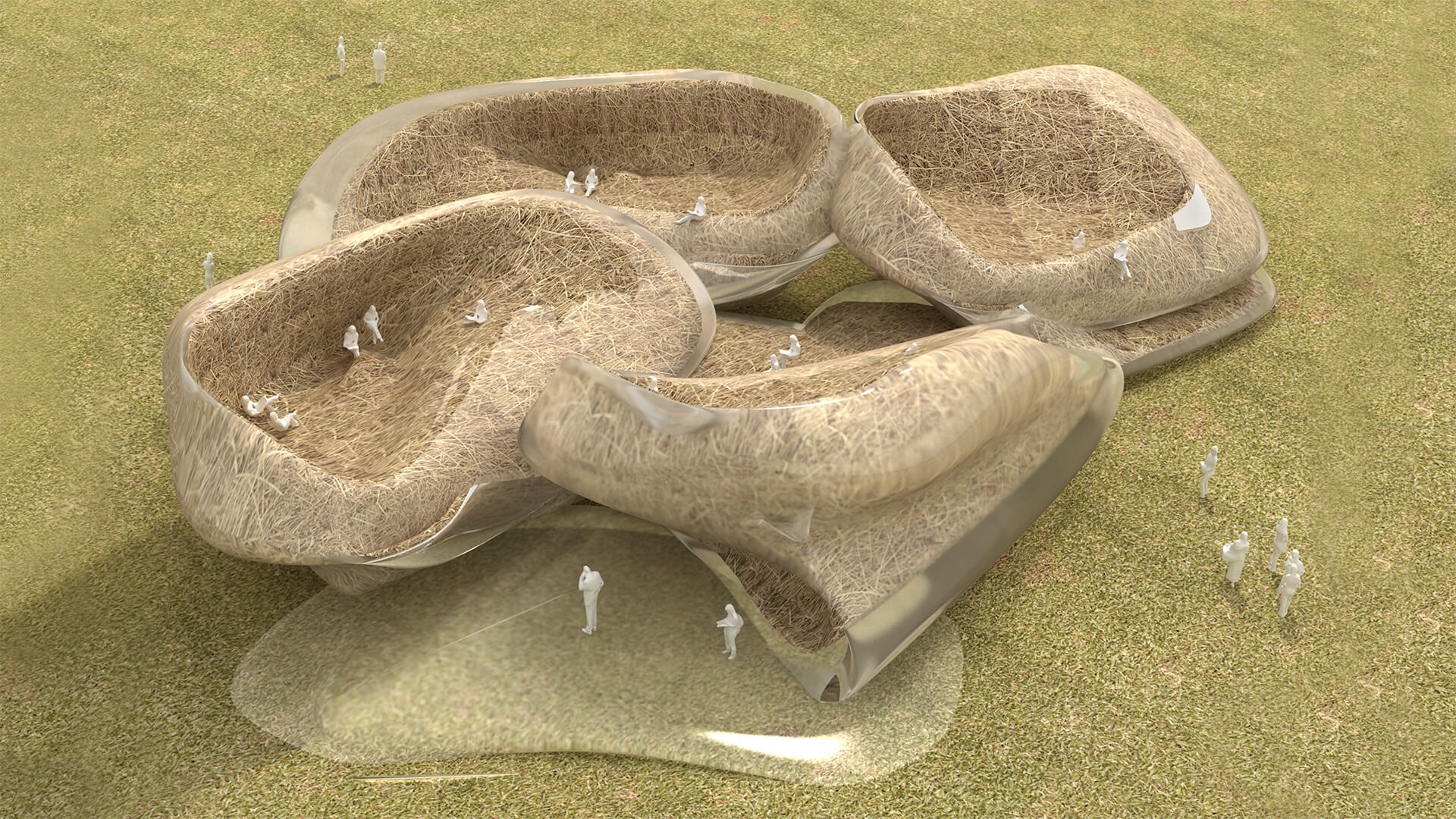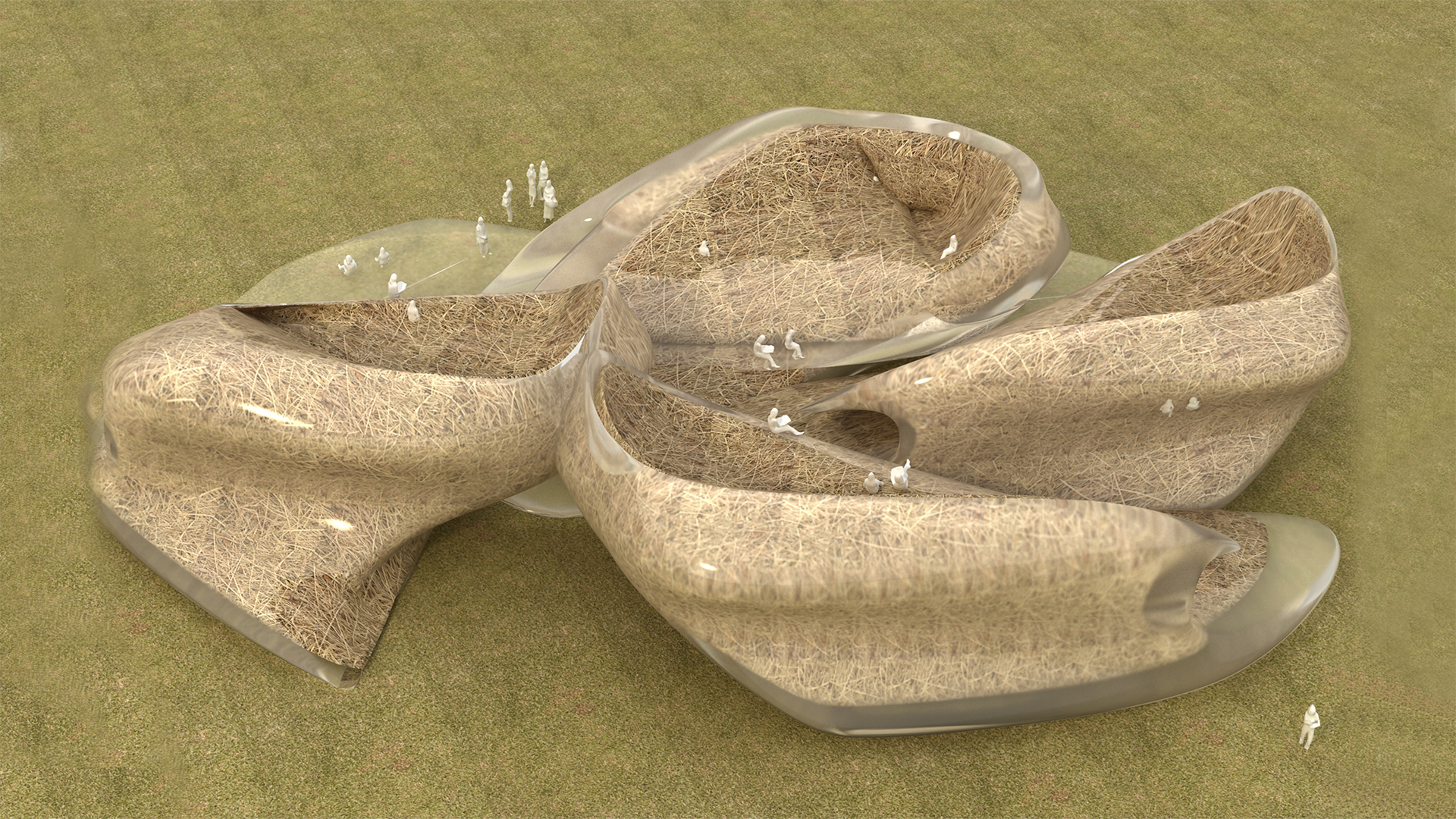 Field of Bales, Glastonbury Festival 2014
Pilton, UK
Glastonbury Festival is a five-day festival of contemporary performing arts that takes place near Pilton, Somerset, England. In addition to contemporary music, the festival hosts dance, comedy, theatre, circus, cabaret, and other arts. Leading pop and rock artists have headlined, alongside thousands of others appearing on smaller stages and performance areas.
Films and albums recorded at Glastonbury have been released, and the festival receives extensive television and newspaper coverage. Glastonbury is the largest greenfield festival in the world, and is now attended by around 175, 000 people, requiring extensive infrastructure in terms of security, transport, water, electricity supply and event stages and installation zones.
This project focuses on a chill-out zone with recyclable materials. It provides community spaces where festival goers can mingle, relax and enjoy the views from a higher level from the installation soft form. The membrane is pre formed to define pre designed organic units that have a sinuous and forgiving form so injury is avoided. These "super size" bean bag structures come in a deflated format by long vehicle and are installed and expanded on site. They can withstand inclement weather and are fire resistant and create the ultimate festival chill out surface.
The design is inspired by the festival which in turn inspired by the ethos of the hippie, counter-culture, and free festival movements. It retains vestiges of these traditions, such as the Green Fields area, which includes sections known as the Green Futures and Healing Fields. After the 1970s, the festival took place almost every year and grew in size. Michael Eavis hosted the first festival, then called Pilton Festival, after seeing an open-air Led Zeppelin concert at the 1970 Bath Festival of Blues and Progressive Music.
Glastonbury Festival was held intermittently from 1970 until 1981; since then, it has been held every year, except for "fallow years" taken mostly at five year intervals, intended to give the land, local population, and organisers a break. The result of this festival is a habitable space that appears to have been "born" out the rock face as a geological transformation.
Client
Scene Plus for Glastonbury Festival
Design Team
Tanya Eskander, Jack Howell, Daniel Statham