Enter with Richie Hawtin, Space
Ibiza, Spain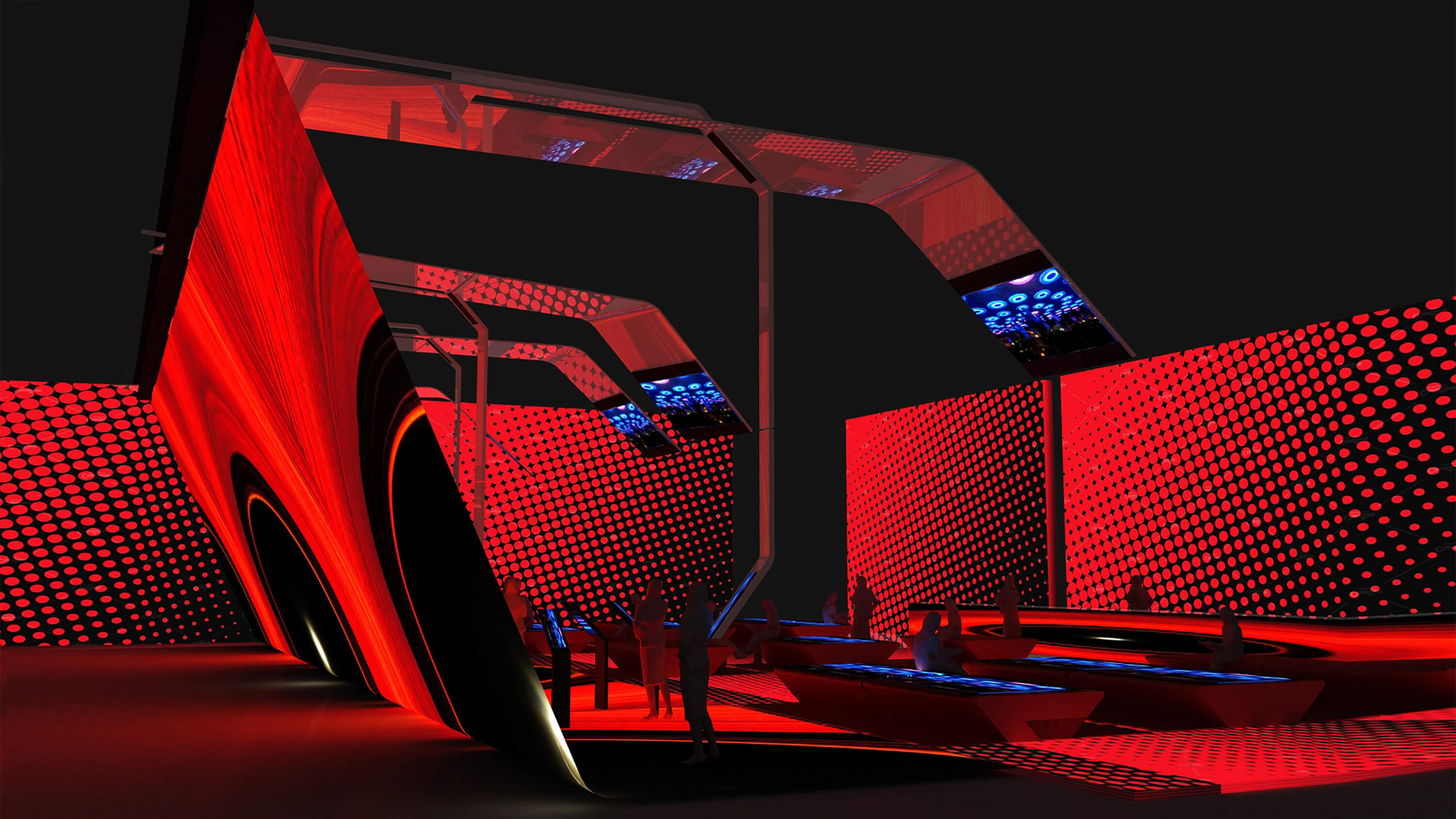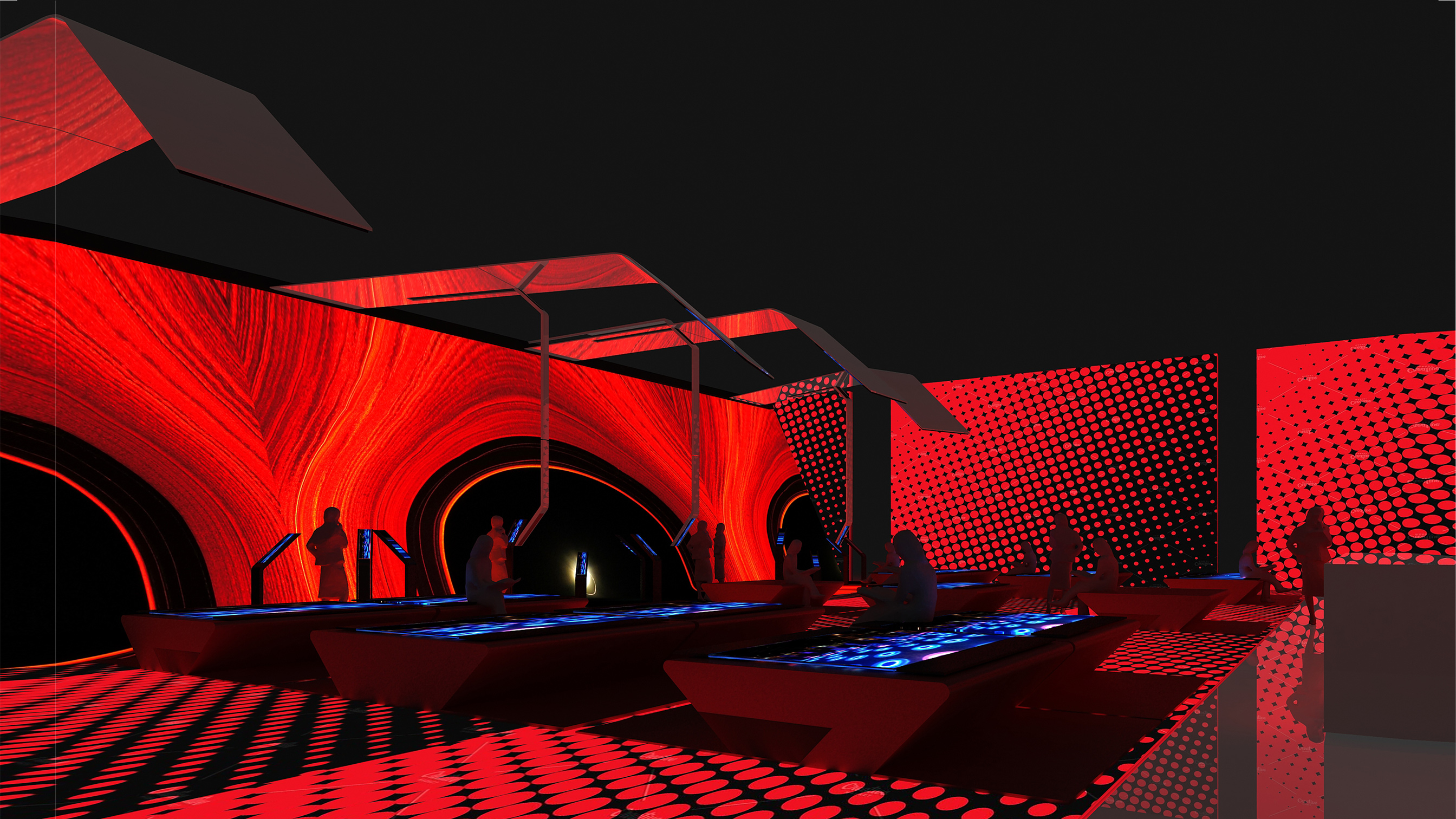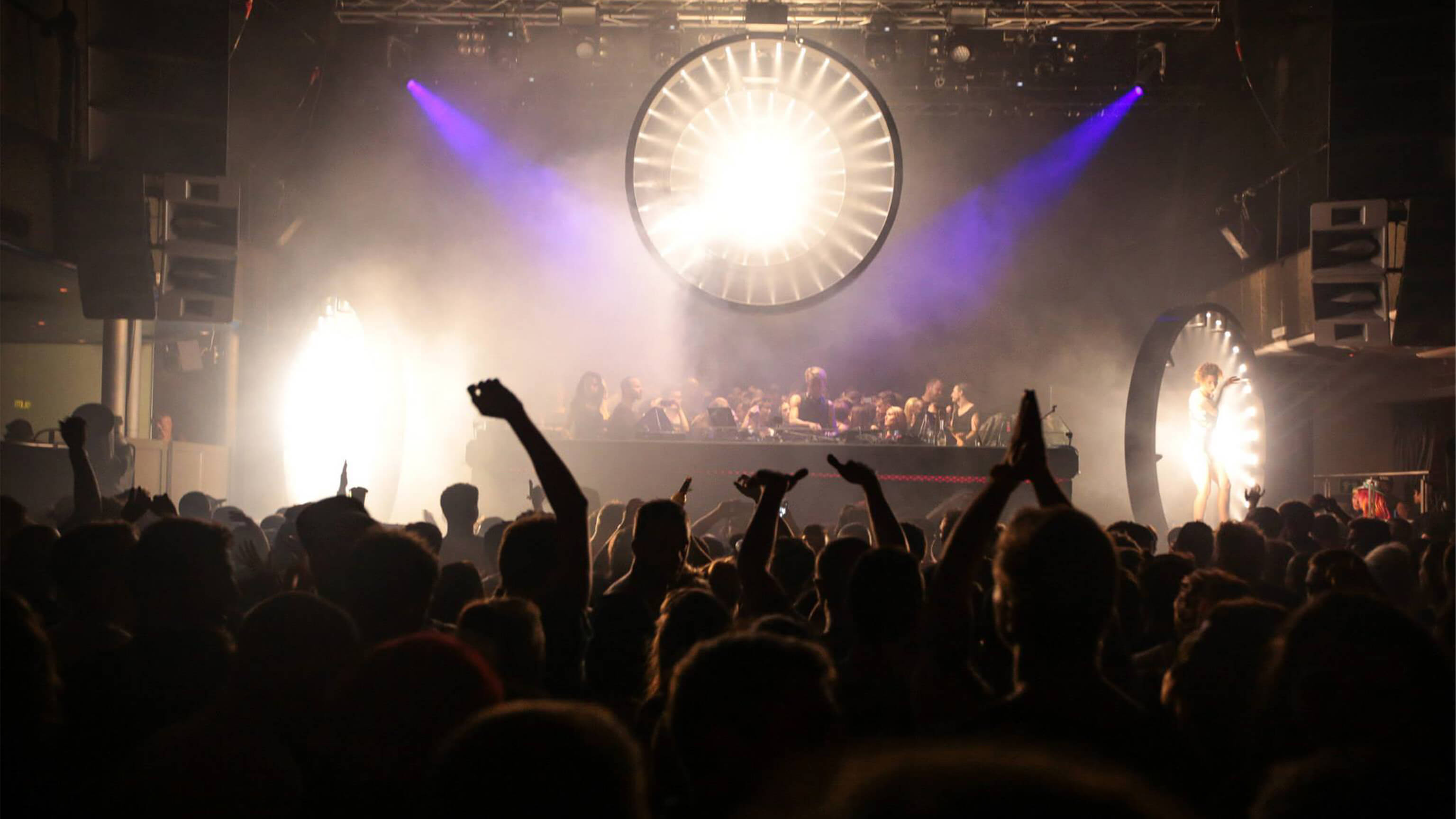 Enter with Richie Hawtin, Space
Ibiza, Spain
Enter at Space is an event within the Discotheque in Ibiza. It is hosted by DJ Richie Hawtin (AKA Plastikman), a three-time DJ Awards winner, he was an influential part of Detroit techno's second wave of artists in the early 1990s and has been a leading exponent of minimal techno since the mid-1990s.
Within the upper terrace of Space Discotheque Richie Hawtin and Ben Turner (Graphite Media) envisioned an idea where an "music laboratory" of surfaces that would engage people in collaborative sound production by creating an environment that stimulates the senses. Light, Image, Sound and Scent are all magnified together in unison when more and more people engage in the impromptu performance.
The system is framed with a digital fold out wall that relays an image. "Interactive sound stems and hangers" act as the sound producing "tools." Each one can be operated by 2 people to create sound. As more contribute to the performance a unique synthesised sound is generated and a unique optical image is animated to correlate. The design also considered installation and storage, therefore creating a pre-fabricated system of components and surfaces that could be assembled and dismantled for the weekly Thursday themed Japanese night.
It project aimed to educate the individual and community in sound and technology and provoke a sensory awareness for each individual to the space they exist within. It invites them to ENTER and evolve with technology and their spirituality.
Welcome to the "ENTER Technology Room" at Space, Ibiza.
Design Team
Tanya Eskander, Jack Howell, Tom Sands, Daniel Statham