Beast Pop-Up
Shanghai/Hong Kong/Beijing, China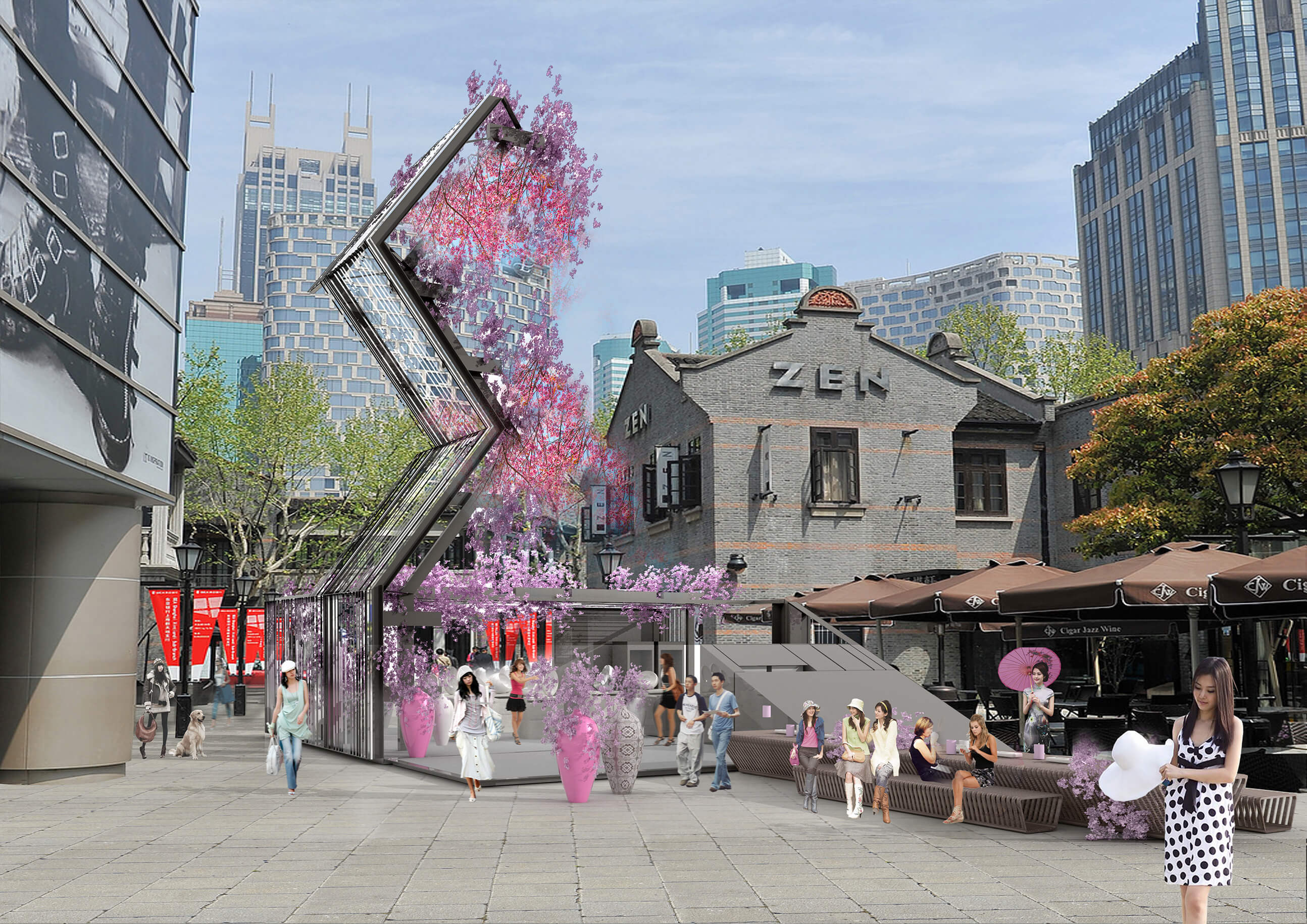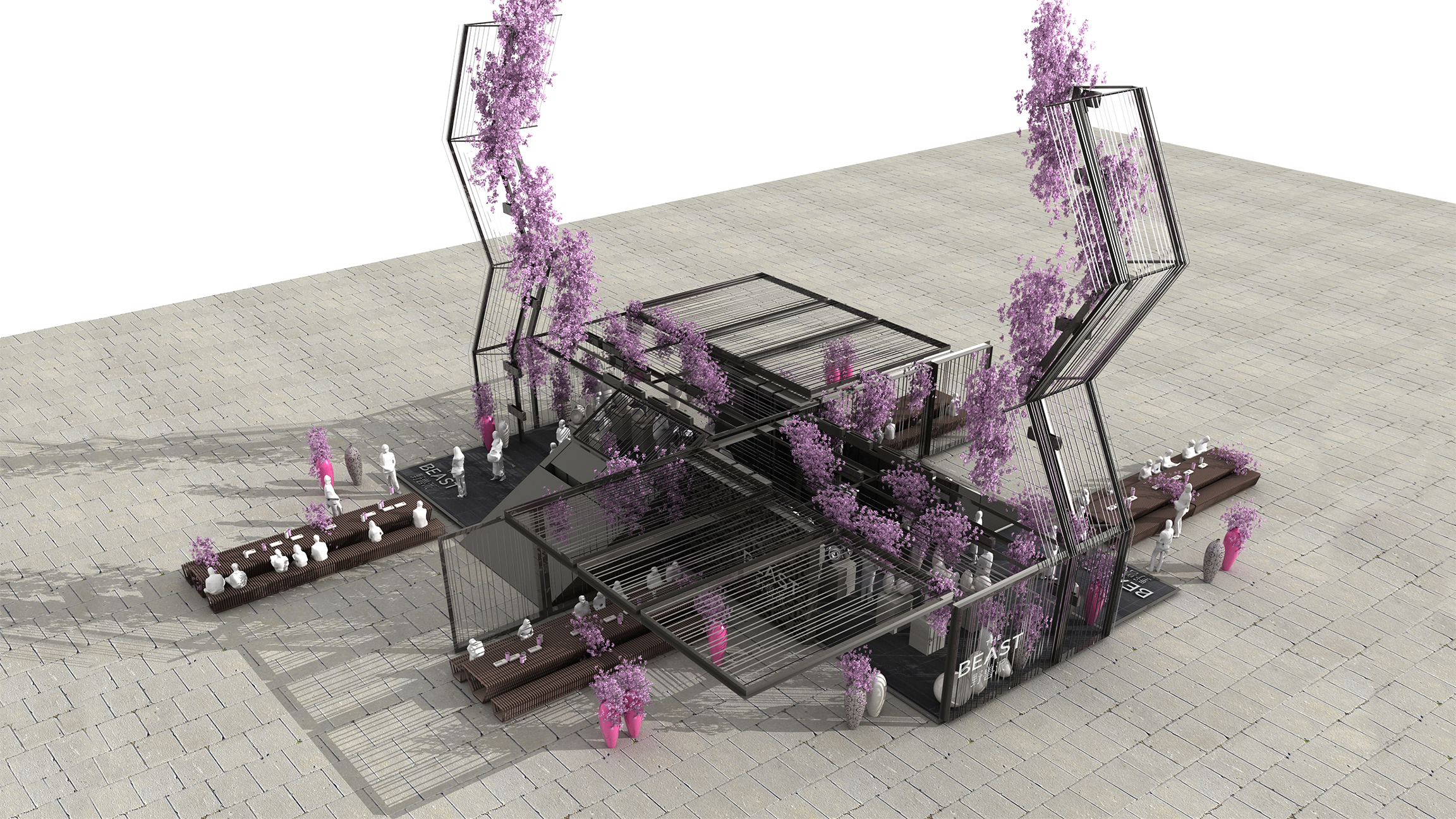 Beast Pop-Up
Shanghai/Hong Kong/Beijing, China
The Beast Pop-Up Project plays on the narrative of "The Beast" and the ancient Persian adaption of the "Hanging Gardens." These two sources of inspiration that the client blended to form the concept for the brand provided an ideal design start point. The ingredients for design created a flexible transportable unit form that creates silhouetted and floral spectrum of colour provided by "The Beast" flowers, products, home accessories and organic coffee and cakes.
The space is screened by walls which are fabricated from steel rods and frameworks. This allows people to see a layering effect that "hosts" the shop. Flowers are used as part of the layer by hanging the differing varieties of flowers from the structure itself. The structure attempts to celebrate nature like a "trunk" of a weeping willow allowing the blossom to hang effortlessly.
A "climbing" vertical floral screen structure folds upwards to create a focal point within public spaces and shopping mall atrium's bringing a freshness and invigoration of colour and scent. It is both a meeting point and destination as well as a "quick stop" coffee pick up or special occasion for flowers.
The vertical screen acts as a "way finding" instrument for the public. It creates this "Hanging Garden" of colour that orientates people. It is unique in its form and beauty which makes it distinctively identifiable from the other retail units within its vicinity. "The Beast" brings a welcome coffee break to shopping or on the move to the office within the buildings around and provides a function and product that the Public can buy a gift or a bouquet of flowers for a relative or loved one.
"Flowers seem intended for the solace of ordinary humanity."
– John Ruskin
Design Team
Annie Feng, Tom Sands, Daniel Statham