The Wilson Art Gallery & Museum Extension
Cheltenham, UK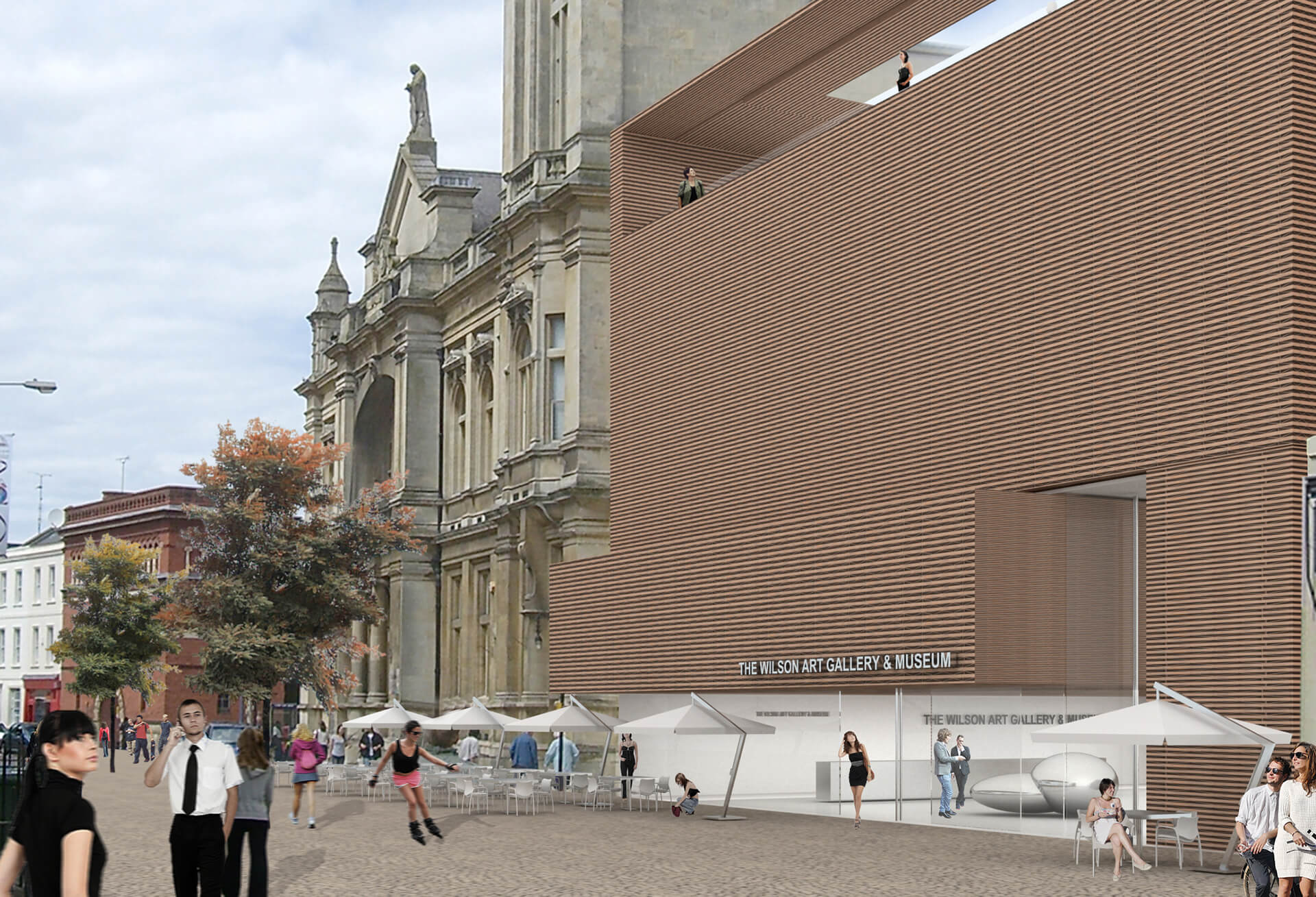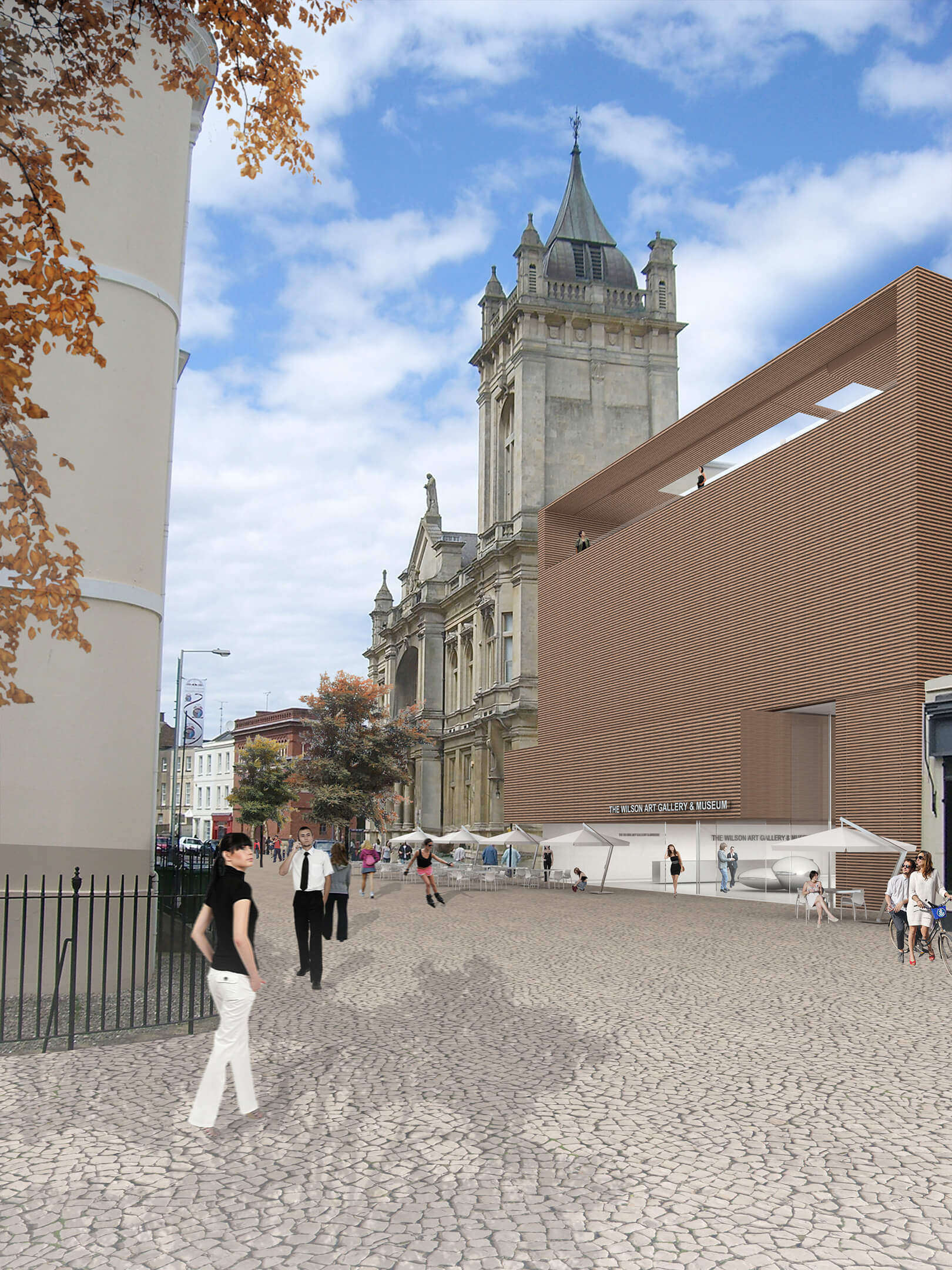 The Wilson Art Gallery & Museum Extension
Cheltenham, UK
The building design and massing has been organised to strengthen the relationships within the existing and proposed gallery extension. This is to allow a smooth visitor flow through the building in addition to allowing it to fully operate its public service, storage and administration facilities. We have organised the spaces as follows. Level 1 (storage), Level 2 (gallery) are "enclosed boxes." Gallery and museum now "linked" on one floor level. Open areas (public, shop, offices, roof terrace) are at Levels 0, 3 and 4 with ample of natural daylight providing airy and enjoyable viewing environments.
The form and space planning was established by applying a strong environmental approach to the project. Vertical "light boxes" puncture the building volume allowing natural light and ventilation to filter through to volumes where necessary. This reduces the need for large mechanical equipment which is intensively energy consuming throughout the year. This outcome of this strategy is to produce a very low carbon producing building.
The vertical "light boxes" have been used to penetrate the mass volume and serve conceptually in the following ways:
Physical connection between spaces on different levels;
Daylight penetration down through building;
Increase natural ventilation. Reducing deep floor plan;
Provide structure and an architectural expression.
The entrance is open plan and spacious with the "light boxes" diffusing light to create a "welcoming" space. Efficient access to the gallery and museum is through one large staircase which goes directly to level 2. Storage is at level 1 and serves as a structural box platform to the lighter constructed accommodation above. No daylight and ease of connection to loading bay via goods lift makes this logical location for this space.
The "cube" mass of the plot begins to form a distinctive architecture both externally and internally which responds and is respectful to the environment. The Cheltenham Art Gallery and Museum has the potential by using these design principles to become a flagship project for cultural buildings as well as giving Cheltenham a new contemporary architectural "icon." The environmental concept is to mechanically ventilate the rooms with temperature and humidity control only. The other rooms are naturally ventilated. The slab heating system (embedded in the exposed concrete ceiling) will work as a baseline heating so we will need some more convectors as well. During summer this system works as a baseline cooling.
The energy source is planed to be a ground heat exchanger (piles) in combination with a heat pump. The slab cooling system will be directly cooled during summer and when a chiller is necessary this one will be re-cooled by the ground heat exchanger. So we need no cooling tower.
Client
Cheltenham Art Gallery & Museum
Design Team
Ed Calver, Juan Martínez, Maria Pérez, Daniel Statham