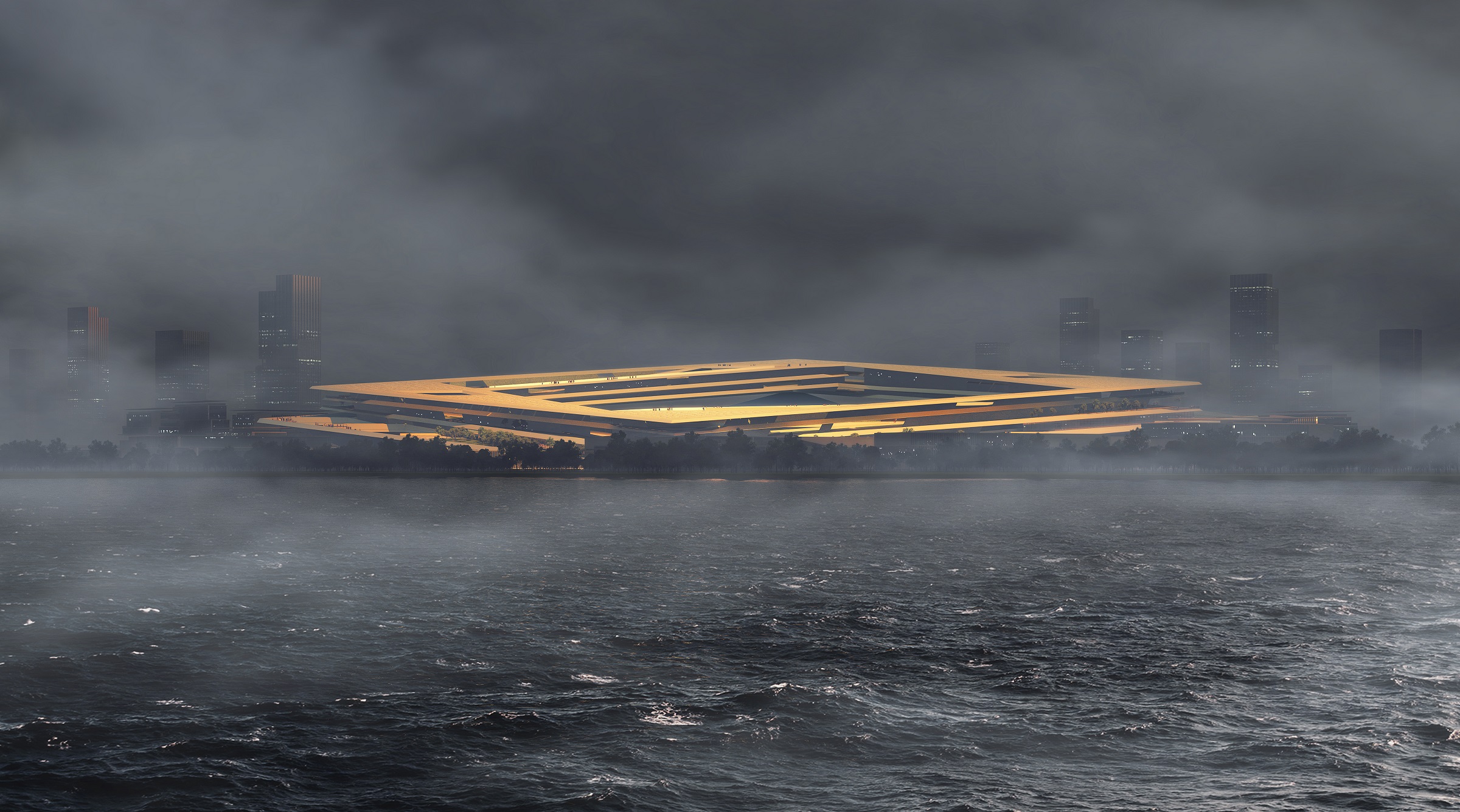 Planning approval achieved for Daniel Statham Studio's latest project Cloud Bridge in Shanghai
26th May, 2022
Planning approval achieved for Daniel Statham Studio's latest project Cloud Bridge in Shanghai
Cloud bridge is exploring a new typology for architecture , creating the symbol for a place.
— Daniel Statham
Studio's latest project Cloud Bridge has achieved planning approval! Studio will work closely with our client and consultants to move this project forward, estimated start construction from 2023!
Cloud Bridge is a project that defines public space in the 21st century. It is a new vision of how spaces are connected across the waterway. It celebrates the culture of Fengxian and the economic tapestry of the waterway of this region of China.
The conceptual master plan approached the design in two ways to enrich, connect and bond the 4 sites while connecting the shanghai fish on its diagonal masterplan.
The waterway was expanded in a linear design to celebrate the history to create an eco-cultural district. This filters between the cultural built environment creating a dynamic social environment that is carbon neutral.
It creates spaces for spanning generations. Children to play and the older generation to dance. It is a community project that celebrates the DNA of Chinese culture where public space is a valuable and treasured national necessity.
Cloud Bridge is the seamlessly floating public space. Some could say bridge as it connects but it is more than this as it is a World first as it elevates the public square. It connects the master plan but it delivers much more as public space. It's delivers spatial emotion and offers to host arts, pop up markets, creativity, health by means of circulation and amphitheatre to perform events on the water celebrating the meaning of Shanghai Fengxian.
Cloud is an innovative space for the people.