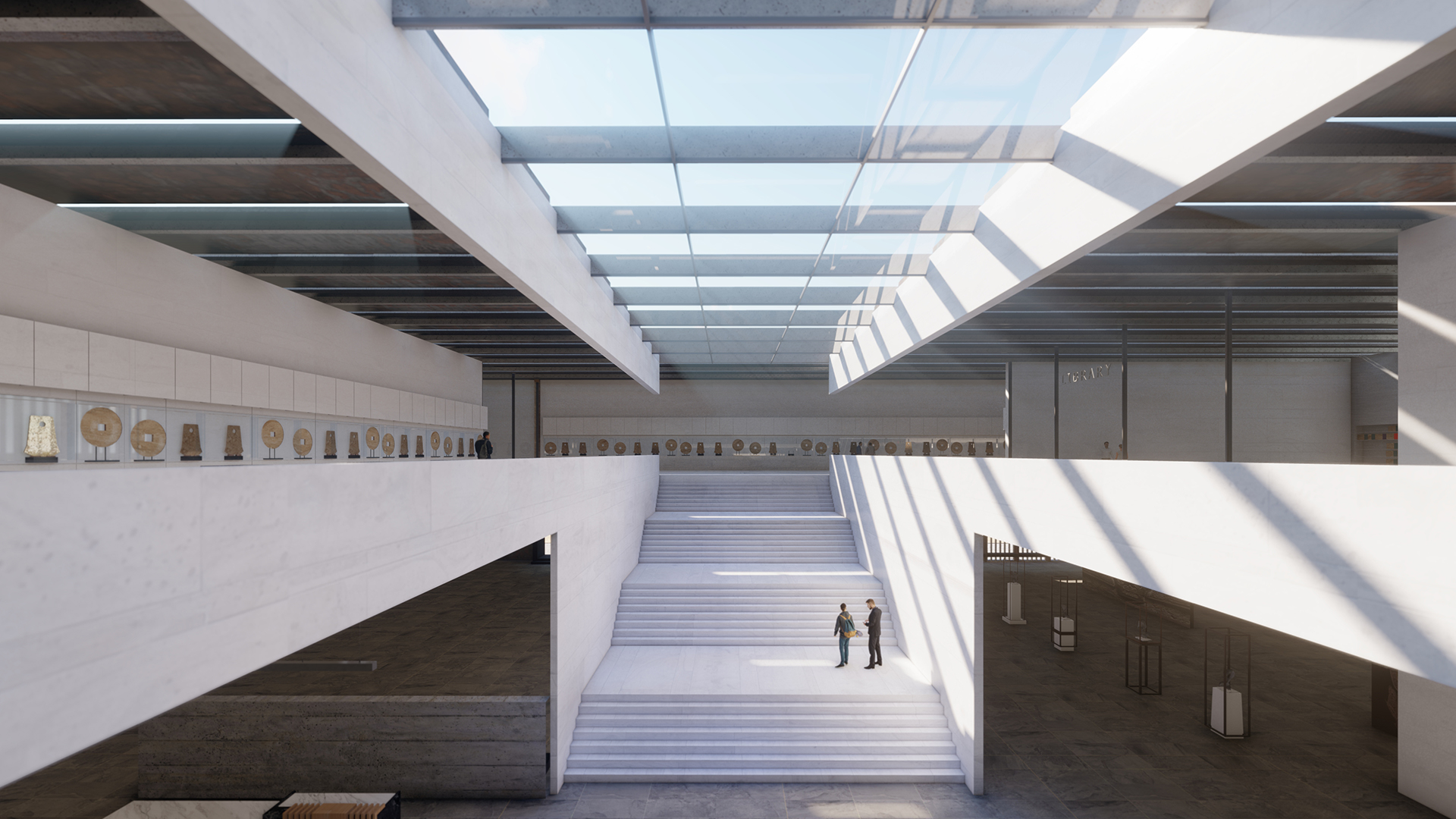 Daniel Statham Studio reveals the design for Liangzhu Museum, Hangzhou
1st July, 2021
Daniel Statham Studio reveals the design for Liangzhu Museum, Hangzhou
Daniel Statham Studio has unveiled the design for Liangzhu Museum in Hangzhou, China.
The design emphasises the connection between the museum and the site to the north, incorporating different vertical and horizontal building lines. The linear roof and the continuous extension of the northern visitor corridor allow the building to retain the character of the Liangzhu site while preserving the contemporary aura.
With the preservation and display of heritage values at its core and the integration of cultural tourism elements, the design is inspired by the form of the existing excavated site. The rectilinear, cut-edge arrangement is carried over into the design as a way of paying tribute to the Liangzhu culture. This becomes the core of the design, with distinct and clean lines visible from the façade to the plan and interior.
To read more about Liangzhu Museum: (project link)