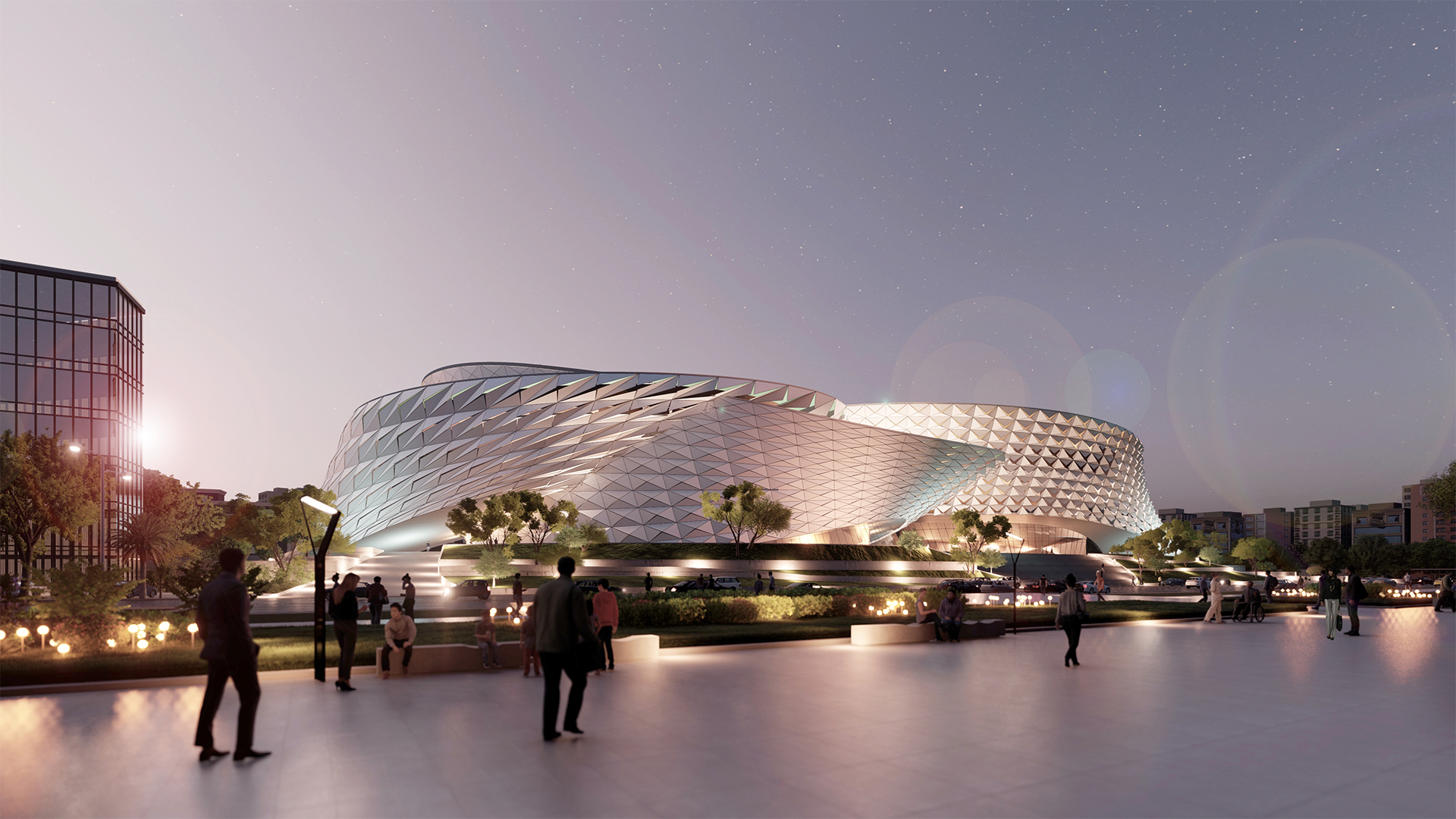 Daniel Statham Studio is shortlisted for the design of Shenzhen Cultural Centre competition
24th July, 2020
Daniel Statham Studio is shortlisted for the design of Shenzhen Cultural Centre competition
Daniel Statham Studio is delighted that among almost one hundred architecture firms, our design has been shortlisted for Shenzhen Culture Centre Design competition! Next month, Daniel will lead the studio and collaborate with our local partners to deliver the final concept design.
Shenzhen New Cultural Center (originally known as Shenzhen New Mass Art Center) project aims to develop a "Bay Area Center and Domestic Benchmark" that integrate education, communication, training, performance, exhibition, as well as cultural and creative functions. It is a comprehensive cultural landmark that covers all art styles with a nature for public welfare cultural service. In the future, Shenzhen New Cultural Center will serve as an innovative civic culture and art training base, a civic experience and cultural and art exhibition center, a multi-category cultural and art exchange camp, an inter-city cultural exchange and gathering spot in the Guangdong-Hong Kong-Macao Greater Bay Area, a digital network platform for the city's cultural museum alliance, and a mass cultural and core art & creativity park.
Construction for the project primarily includes a performance art area, exchange exhibition area, counseling and training area, library and reading area, business entrepreneurship area, business support facilities, and public service support facilities. The project covers an area of 31,367.04 sqm, with a total construction area of about 83,000 sqm.