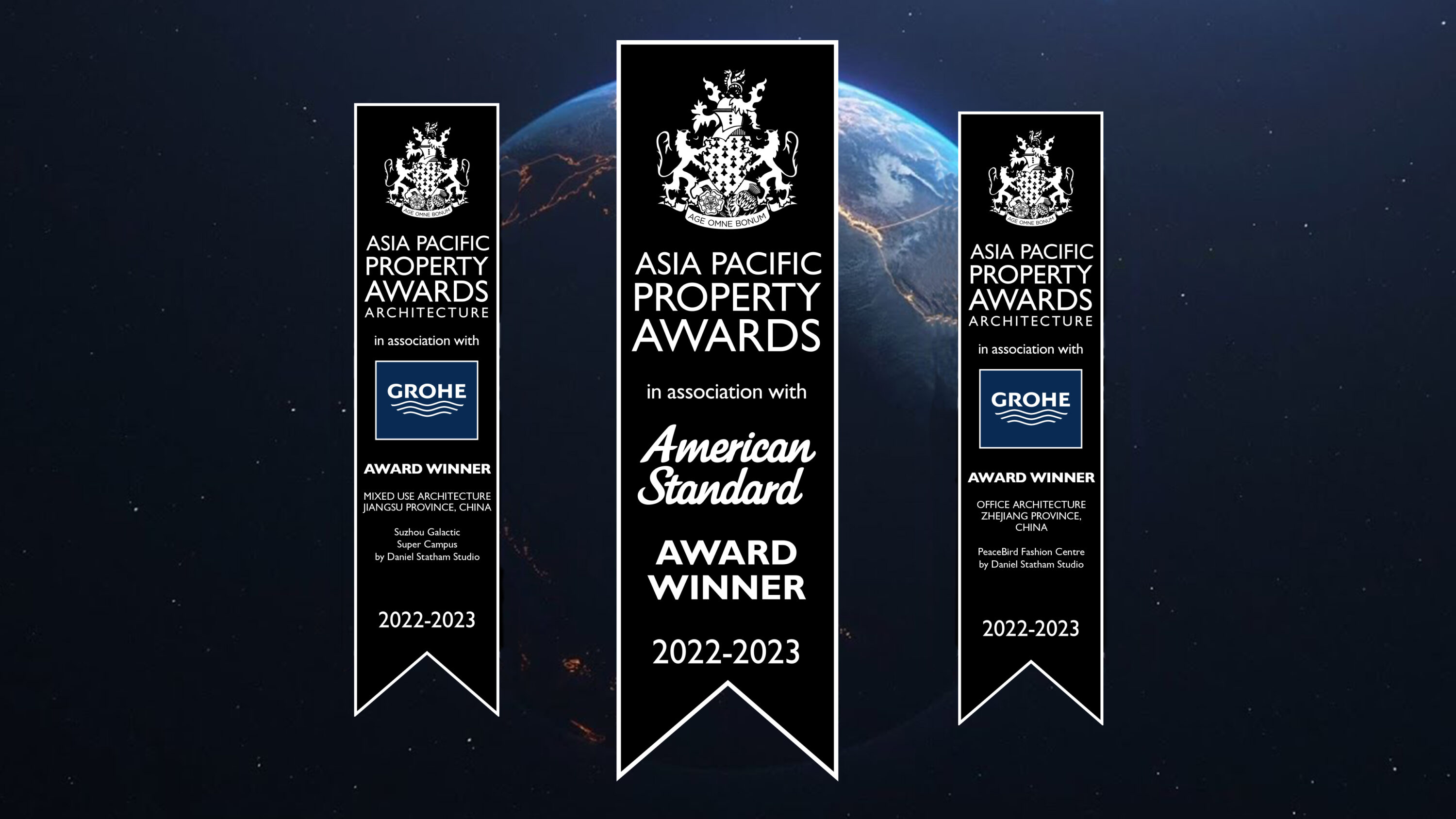 Daniel Statham Studio is awarded best Office Architecture and Mixed-Use Architecture in International Property Awards Asia Pacific 2022
5th July, 2022
Daniel Statham Studio is awarded best Office Architecture and Mixed-Use Architecture in International Property Awards Asia Pacific 2022
On June 23rd, Daniel Statham, the Founder and CEO of Daniel Statham Studio, and Annie Feng, Partner and Director of the Studio, virtually attended the 29th Asia Pacific Property Awards Ceremony in London.
As the regional branch of the International Property Award, the Asia Pacific Property Awards are judged by an independent panel of over 80 industry experts, with Lord Caithness, Lord Best, Lord Waverley, and members of the House of Lords in the UK Parliament served as the chairs. The judging panel focuses on design, quality, service, innovation, originality, and commitment to sustainability, aiming to select and celebrate outstanding property design firms. Asia Pacific Property Awards are the world's most renowned programme of awards for all aspects of the property industry.
Upon the ceremony, the IPA Committee invited companies selected as winners to attend the annual glittering awards dinner, providing a valuable net-working platform for the leading real estate agents, development corporations, and architecture and interior design firms in Asia Pacific.
Daniel Statham Studio was honoured at the Asia Pacific Property Awards on 23 June 2022 for two project submissions. The Peacebird Fashion Centre in Ningbo and the Suzhou Galactic Super Campus competed against the best property professionals across the Asia Pacific regions to be recognised in the Office Architecture and Mixed-Use Architecture categories, respectively. uch accolade once again demonstrates the Studio's continuous pursuit of design excellence, and that the additional real estate value our design has contributed to the clients are acknowledged and celebrated internationally by experts and peers within the industry.
Due to the pandemic, Daniel and Annie were unfortunately not able to join the award ceremony in person. The IPA Committee invited Daniel for an online interview, which was included as part of the ceremony. During the interview, the Founder of DSS expressed his immense gratitude to the support, trust, and recognition from the clients, the firm collaboration and shared knowledge between all the consultanting agencies and the Studio, and the collective effort of DSS members across the globe. He also took this platform to promote the Studio's latest project, Cloud Bridge, which has recently been granted planning approval, and its intriguing concepts of design. Daniel believed that the Studio always looks forward to the opportunity to work and operate with like-minded, creative individuals to achieve more very ambitious projects in the future.