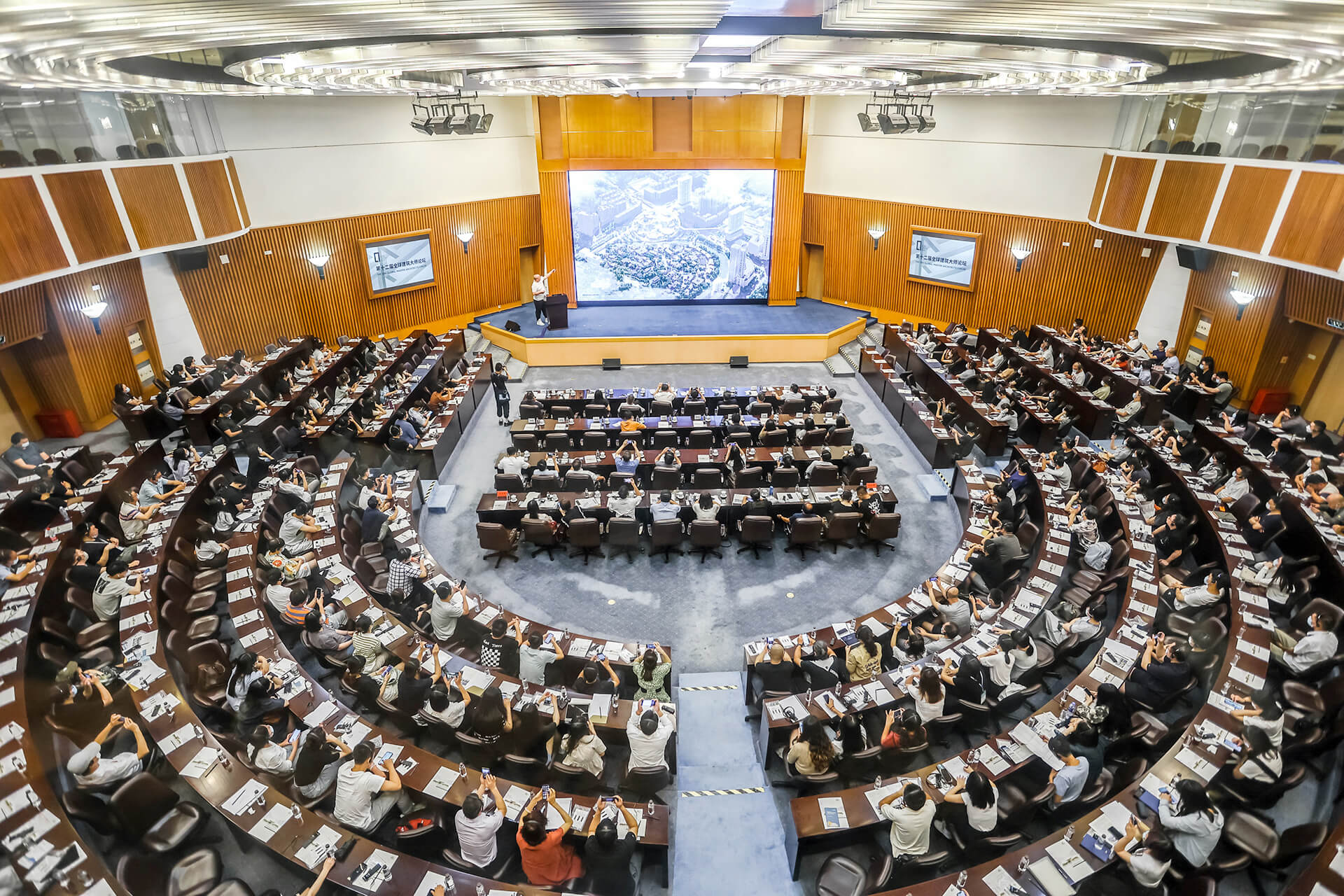 Daniel Statham is honoured to join Chinese architecture master He Jingtang as guest speaker at the 12th Global Master Architects Forum
2nd August, 2022
Daniel Statham is honoured to join Chinese architecture master He Jingtang as guest speaker at the 12th Global Master Architects Forum
On July 30th, Studio Founder Daniel Statham was invited as guest speaker to the 12th Global Master Architects Forum to deliver a keynote speech on "Forking Paths." Afterwards, Daniel joined Professor He Jingtang, Academician of Chinese Academy of Engineering, and Dr. Wang Shaosen, Dean of the School of Architecture and Civil Engineering at Xiamen University, for an insightful conversation regarding the interdiscriplinary nature of architectural practices of today.
This year's forum was sponsored by Xiamen Municipal Natural Resources and Planning Bureau, Xiamen Construction Bureau, and China Xiamen International Stone Fair Committee, and co-organized by the School of Architecture and Civil Engineering at Xiamen University, Xiamen Planning Bureau, and Xiamen Engineering and Consulting Association. Journal of Human Settlement in West China, AC (ArchiCreation), Strait City, New Architecture, Planner, Academy of Architecture and many other media presses demonstrated generous supports to the Forum.
Academician He Jingtang offered a thorough discussion of "Forking and Amalgamating" through a retrospective examination of his architectural practice and an inspiring summarization of architectural theory. The study of architecture, as he stated, is intrinsically an interdisciplinary subject.
As an experienced architect, Daniel completed the majority of his works in the so-called "borderless" status. In his early years, Daniel has worked, studied, and traveled all across the globe, including Singapore, Brazil, Venezuela, the United States, Egypt, South Africa, India, Malaysia, Indonesia, Japan, and many more. The diverse cultural backgrounds, geographical conditions, and social environments have always inspired him to contemplate the way to genuinely integrate architecture with its designated location.
Daniel suggested in the presentation that nowadays, any architect can find themselves in a maze-like garden of forking paths, with complicated and intertwining crossing points in front of their eyes —— childhood dream, personla interest, education backgorund, professional development, professional peer, project client, collaborators, etc. Upon experiencing various forking paths and making different choices, the term "architect" would be delicately coated with multiple layers of brand new meaning. It is also during this forking, amalgamating process that architecture gradually generates an irreplaceable, unduplicatable aura of uniqueness.